Lace weaving
For centuries, Russian women have been great needlewomen. Decorate the fabric, which appeared earlier, began to be believed in the X - XI centuries. How to create lace from the threads of fabric and decorate them with fabric-this is the task of lace. Currently, much more complicated techniques of lace weaving.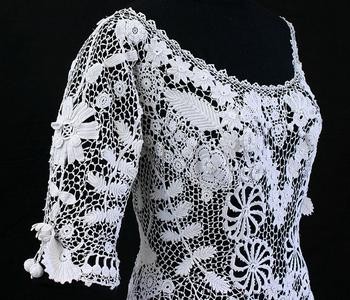 Lace is woven on a skolku – technical drawing applied to thick paper. Rolling pins are secured on the pillow-the cushion is stuffed with hay or sawdust, which is located in front of the Lacemaker. Rolling pins on the drawing of the future lace, first lines, then points, where a vertically inserted pins. Weave lace with bobbins-wooden sticks, which are wound thread. Transferring the bobbins from one hand to another, the lace wraps around the threads of the pins, moving them from one point to the other, as you complete pattern.
Historically, in accordance with the methods of execution, there were three main types of braided lace: numerical, paired and hitch. Numerical carry out without drawing, on the account of threads. This lace in execution is simpler than others and requires a small number of bobbins, only a few pairs. Pair and multipair lace performed at skolkov. This is the most complex lace, requiring a very large number of bobbins, sometimes up to 300 pairs. Coupling the lace also perform at skolkov, at the same time using 6 to 12 pairs of bobbins.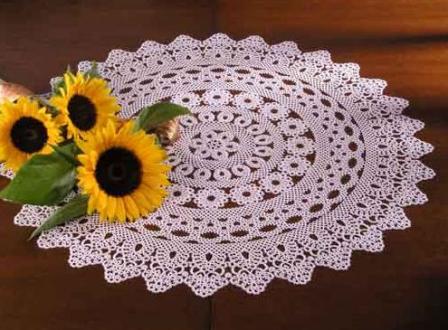 Lace — Making is very delicate. The range of products in which you can use lace is extremely large. These are interior items, napkins, tablecloths, bedspreads, Christmas toys, as well as collars, cuffs and inserts into clothes. However, the most modern and relevant type of lace is the manufacture of all kinds of accessories and jewelry.