Home soap
Making soap at home is such a space for creativity! Soap making at home is an extremely exciting thing. Once trying to make handmade soap, many have turned it into a real business - you can see how many souvenir shops such good! Agree, beautiful. But you can make it even better, even more original and, most importantly, on your own! You make soap, which no one else has. Spread out in the bathroom, closet, give to loved ones. That's great! And what a pleasure you get from the process!
In this section you will find the easiest ways to describe step by step how to cook soap with fillers, decorate it with carvings, make stickers in decoupage technique. Do you think it's difficult? Nothing like that. Grate a bar of baby soap, pour hot water, after swelling put on a water bath, add oil, glycerin, dye, and when you remove and cool - essential oils.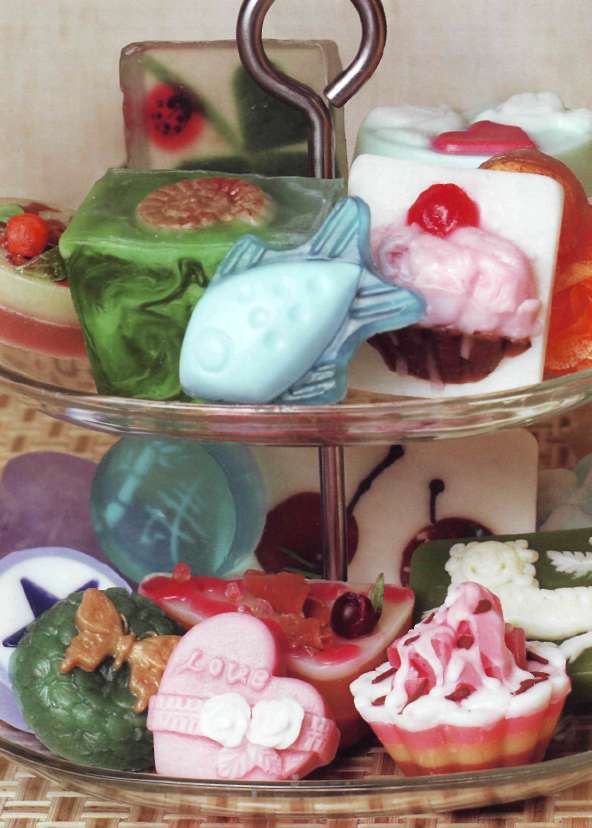 We will teach you how to make puff soap, with marble coloring, with color transition, with fillers: zest, coffee, petals and sequins. Also, you will learn how to cut the soap with a usual spatula artistic image. Manufactured soap you can pack in a gift box.