Birch bark
Birch bark is the outer layer of Golden birch bark. It is surprisingly plastic and environmentally friendly natural material from which it is possible to make the most various subjects.
Birch bark is easily removed from the trunk, processed with a simple tool. It is lightweight, durable, waterproof.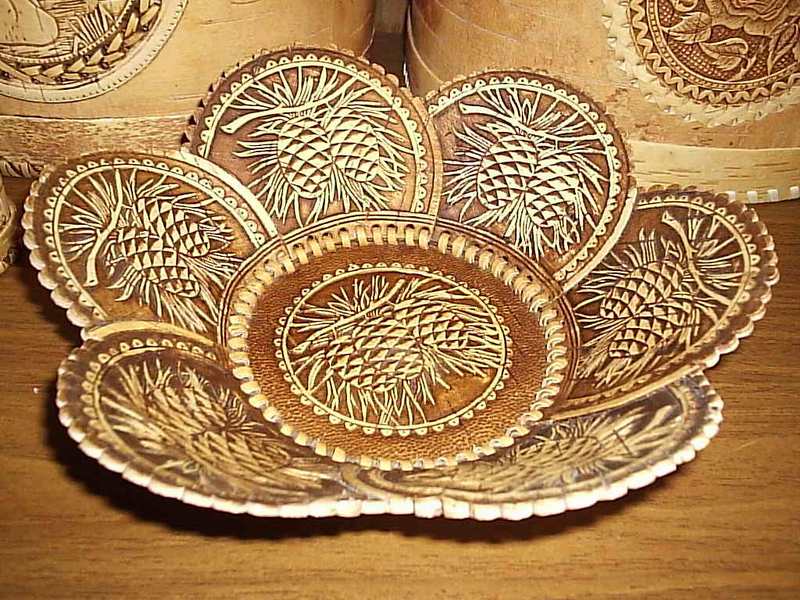 Since ancient times, birch bark has been used to protect against cold and damp. They made fishing boats of shoes which was leaking water, easy container for granular and liquid products.
Different Nations have their own traditions and ways of weaving and decoration of birch bark products. This carving, scraping, embossing, painting and more.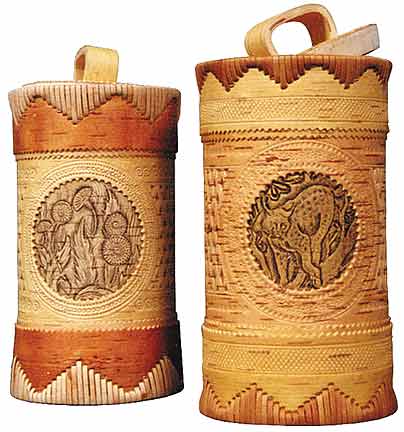 The ancient craft of birch bark weaving has revived again, and now you can see a wide range of birch bark products in stores: boxes, candy boxes, baskets, panels, notebooks, handbags.
Modern masters - artists on birch bark, continuing the best traditions of folk art, make new decisions in their work. Over time, the decoration of birch bark products complicated and now you can see the wonderful work with openwork carving of three or four layers of birch bark. Several layers of warm birch bark shades with lace pattern, superimposed on one another, give the ornament volume, depth and some fabulous originality.