Felting
Felting Technique is available for every beginner. By means of felting it is possible to make both simple, and more difficult pictures, toys and wall panels. The products are very soft.
Felting (stuffing, folding, felting) is a technique for making toys, clothes or other decorative items out of unadulterated wool. Only natural wool has spinning qualities or property (with mechanical or heat-moisture treatment).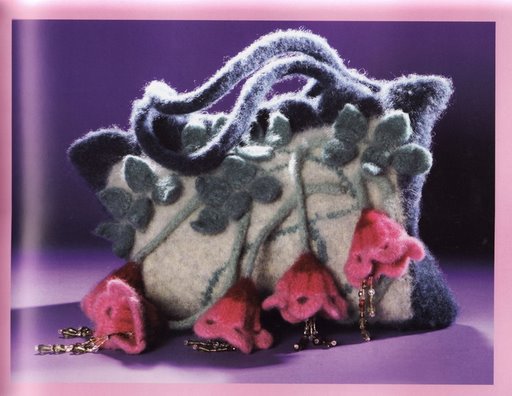 Natural wool can be Felled in two ways - wet and dry.
Dry felting – compaction of hair lumps with special needles.
Wet felting is a classic hand felting technique. You will need only wool, water and soap.
Designers use felt to make decorative elements, felt accessories give the outfits charm and charm of its rich colors, elegant lines and the ability to realize any fantasy. Brooches, beads, scarves, cosmetic bags, handbags and various figures, toys - all this will decorate any outfit and interior.