And this option will appeal to lovers of reading. It is very difficult to enjoy a book when you have no bookmarks – then have to search long for a place where stopped. Treat yourself to another refinement of wooden beads.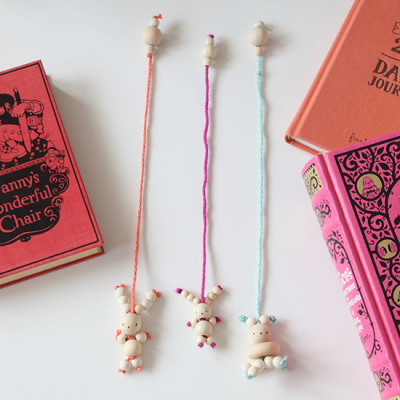 To work you will need colored shoelaces and wooden beads. The cord is quite thin so it can be multiple times to pass through the hole of beads. And you will need a needle with a fairly large eye.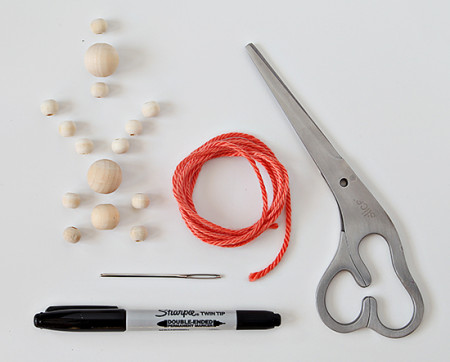 All work is quite simple. Take 4 cut threads, and one of them we should be the longest. He will assume the role of a bookmark. And from the other we will form a decorative element, rather large, in order not to lose the bookmark in the chaos on the table.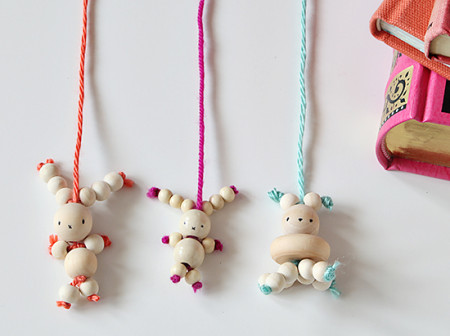 These threads extend through the two wood beads as shown in the picture. You should already be clear that the upper pair of threads turn into ears, and the rest are legs and hands a cute hare.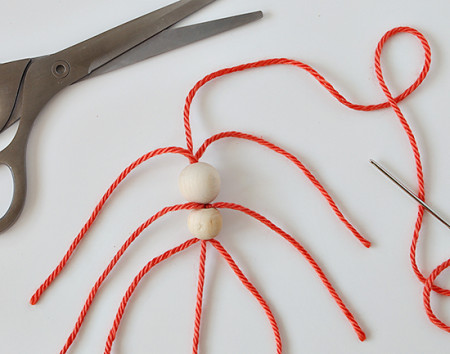 The ears consist of 3 small beads. Strung them on the tails, and that the beads are not scattered, forming a knot. The excess should be cut. Also formed the second ear, and by analogy the other extremity.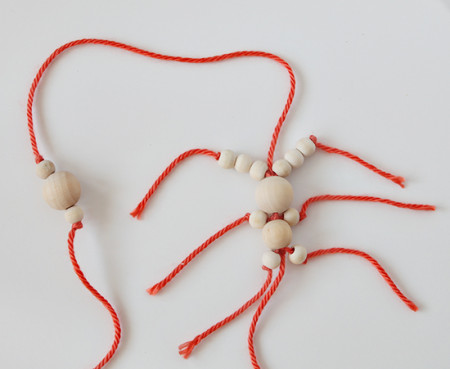 The only difference being that your hands and feet, use just one busine. Also tie knots below the beads are not scattered, and the excess cut off.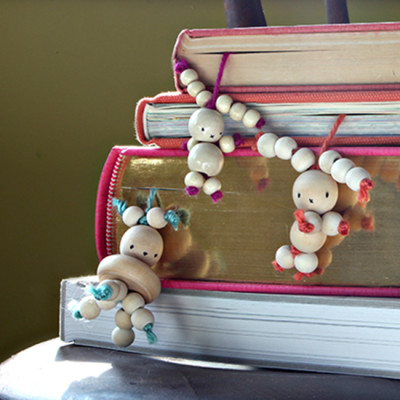 In the upper part of the tab, on the longest stretch lace, also formed a decorative element of beads. Here is enough for three, two small and one large. Their two sides are fixed on the cord with knots.
There quite a bit. Take paint, gel pen, or marker, and draw our hare's handsome face, not to leave it faceless.
So, using beads of different sizes, you can quickly make a beautiful and original bookmark. You can even give it to a friend knigomania. He'll be very grateful.