Let's try to bring some bright colors in the white winter shades. You can do this with decorations that are hand made. For example, here are iridescent earrings will remind you of Sunny summer days and bright colors. And let winter wait.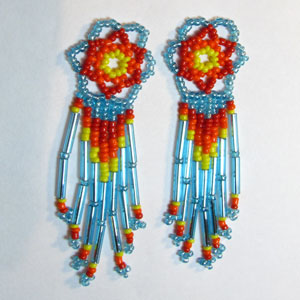 To work you will need beads in various colors – blue, red, orange, yellow, and some glass beads, it is better to take the same blue color.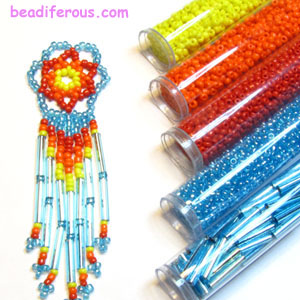 To start, form a ring of 12 yellow beads. In fact, the colors can be rearranged at its own discretion and desire. But let's start with the process of working to find a more pleasant combinations.
Weave going in one thread, so that the second tail can be directly cut and hide. The weave using a needle, as in the formation of the long tails will have to go through a large number of beads.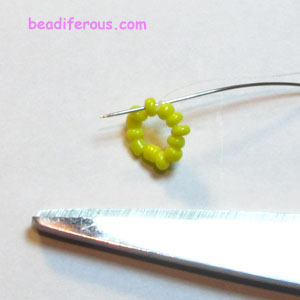 Line should exit beads strung on it 3 orange beads. Now send the needle through one bead of the previous round. So we formed the second circle.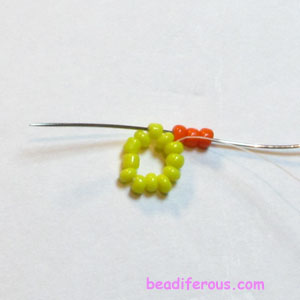 Total should have 6 petals orange, given the fact that they were formed through one bead of the previous round.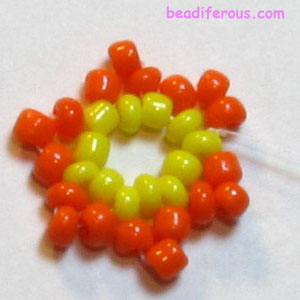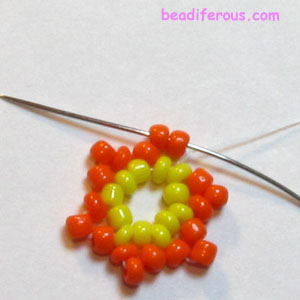 Now the thread needs to get out of second beads of our petals, that is, from the very top. Strung her 5 red beads, and sent in the next tip of the next petal. The thus generated another round of petals.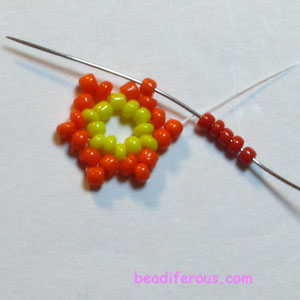 Later in the course is the blue beads. The thread still needs to come out of the top of the petal, i.e., from the Central beads. String on 7 beads and sent in the following tip.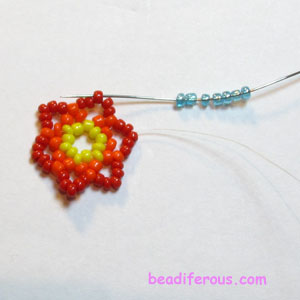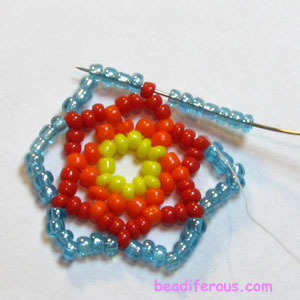 So do until the end of the row. Earrings almost ready, it remains to make a long low at the bottom.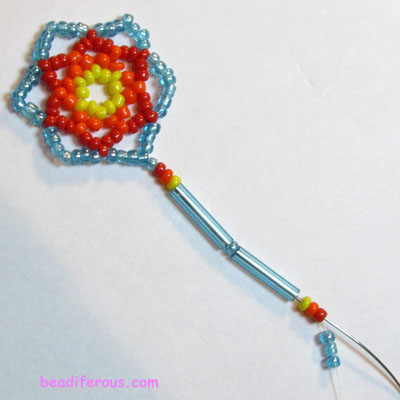 To do this, strung on a thread one blue bead (the thread again out of the top of petal), red, orange, yellow, enter into the work of glass beads, stringing the beads behind. One bugle bead again (it should match the color of the beads), one bugle beads, and the beads in the mirror order. That is, yellow, orange, red and three blue. Now return the needle dialed in low, bypassing with the last three. Don't forget to pull the bead closer to the circular basis, then do it will be more difficult. To create filaments of different lengths – change the number of beads in the beginning, following the picture of the finished earrings.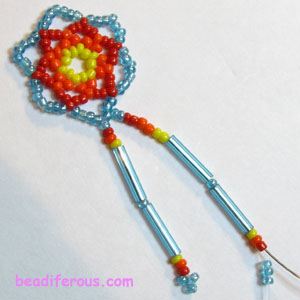 That's all that's left is to secure the enclosure, and do exactly the same for the second earring. And you can enjoy vivid colors in the realm of the white of winter.