Here are the earrings to make a very simple, fast. Just one night and you have a new jewelry, which will emphasize your mood.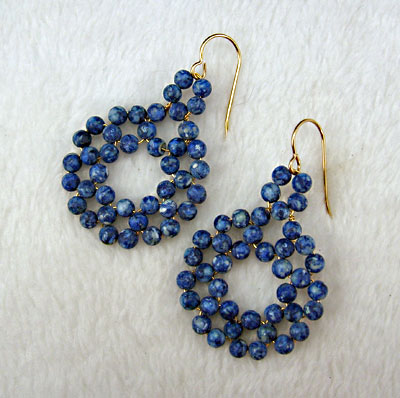 For work take the gold plated wire work with beads or beads. Quite thick and dense, which won't break from repeated bending. Also, you will need small round beads. By the way, is the most common you can use beads made of natural stones. For example, malachite or other semi-precious stone.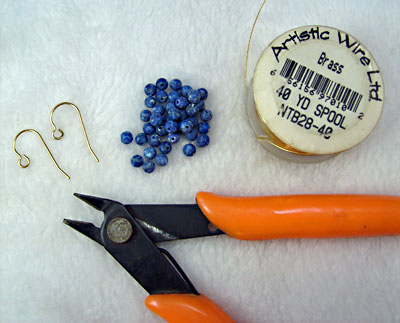 Oh yeah, don't forget about sventah, same Golden color, not much stood out wire, which will still look through between the beads.
Strung to the wire 4 of the beads, and crossed the ends of the wire 5 is strung busine. All this delay, thus forming the first segment of our earrings.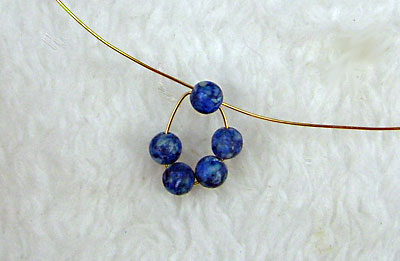 Further, forming the second segment, and again it will be in the form of a circle. On the right tail string only one bead, and three on the left. And then sent right tail in the third bead strung on the left wire end. Tighten. It turns out another lap.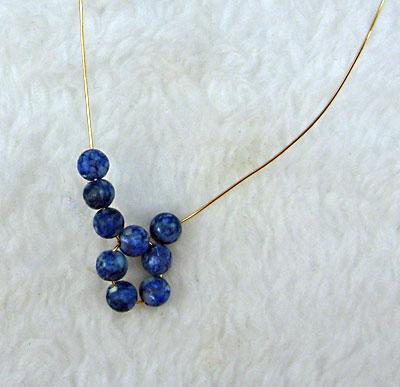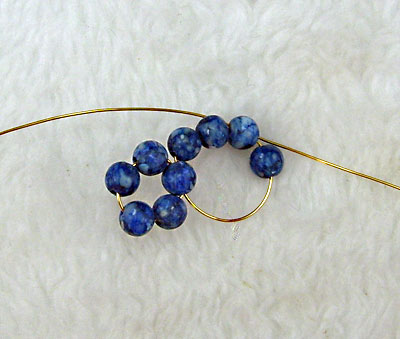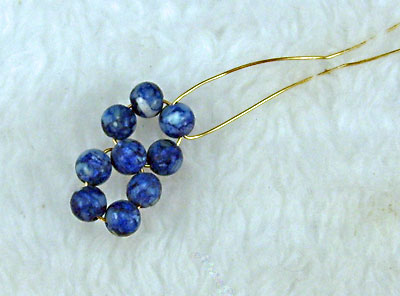 Continue thus forming circles until the formation of a large circle. A total of 8 segments. Forming ninth and final. To do this, add beads as shown in the pictures. Tighten. Basis for earrings is ready, it remains only to make a small eyelet, which hook our fixtures.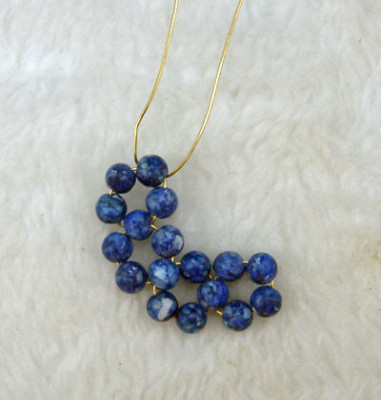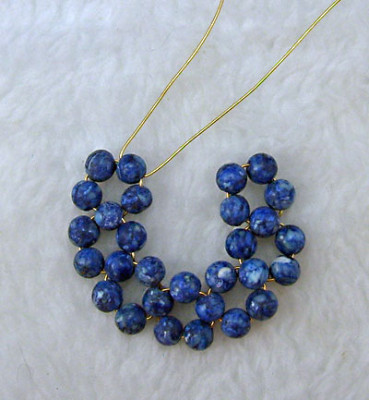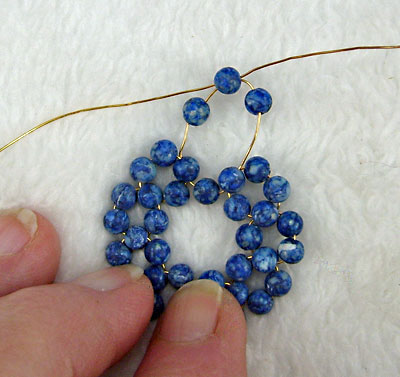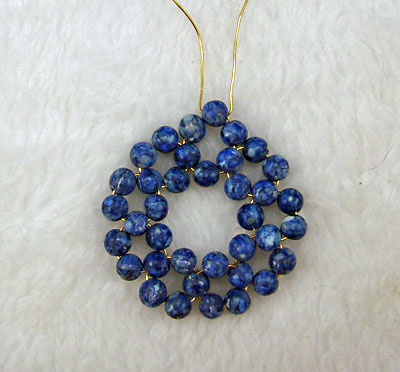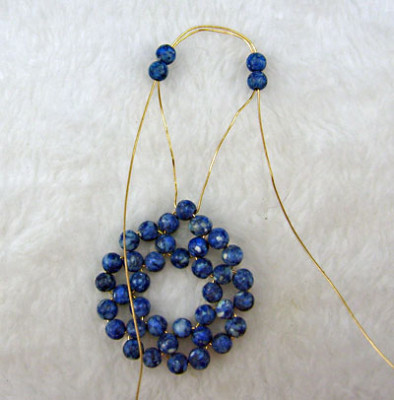 Now you only have to hang earring on the enclosure and make a couple. If desired, in exactly the same technique to make the pendant and hang it on a leather cord or chain. This kit can keep, or purchase a gift box and make a pleasant surprise for a close person. To make this decoration is not difficult. There are no special twists, or complicated techniques. But the finished thing looks very attractive.