Material:
Beads (No. 10/0) — 35 g dark green, 35 g of white, 12 g in yellow, 12 g green 20 g brilliant green.

Job description:
Cellular field and checkers made in the technique of threading the crosses (see"Napkin with eagle" figure 1), Checkers niiice on the line, and the field is on a thread. The thread will not be visible if white squares to nizati on white thread and the dark — in the dark (figure 1).

Bilateral volumetric checkers do the following. Prepare a flat scan (figure 2). Fold it in half and connect the edges of the sweep, adding sparkly beads (figure 3). The beads, attached at connection edges, figure is shaded.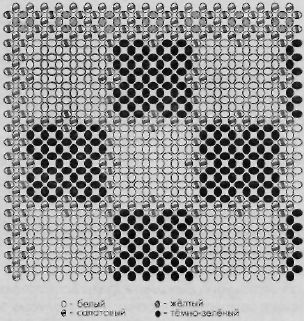 Figure 1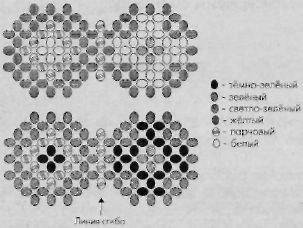 Figure 2





Figure 3