We offer you today to create a small ring of beads. Great for those little fashionistas who collect your jewelry box. Moreover, this option they can do themselves, under the strict guidance of my mother's.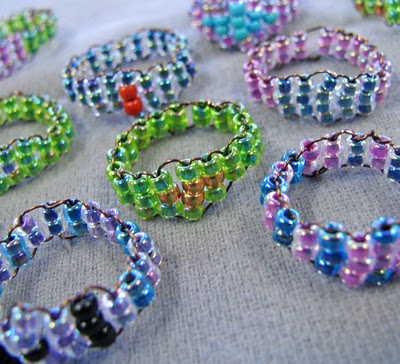 For work, we need wire and beads any color. You can even use plain option, and the combination of several shades to make the ring more vivid and unusual.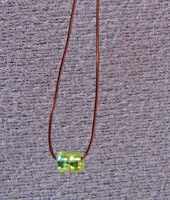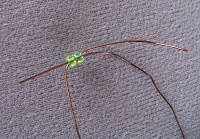 Starts weaving with 2 beads that we strung on the wire. Place them in the middle of the interval and cross both ends of the wire in the next two beads. Such rows we should get around 7, but if the finger is thin, they can be reduced.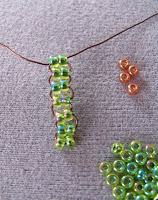 Next, the formed row of 3 beads, as well crossing them to both ends of the wire. In the next row of 3 beads, add other color in place of the Central beads.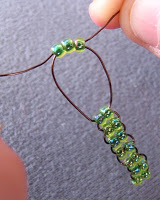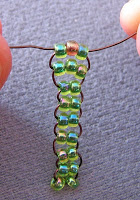 Another series will consist of 4 beads, and now different from the main colors we will have 2 beads. And then our ranks idata descending, symmetrical repeating already taken place weave.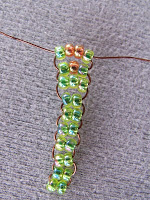 Again, for the little finger it is better to reduce the amount of the first series, where only 2 beads. This can be found out empirically, by trying a product for the future owner of the ring.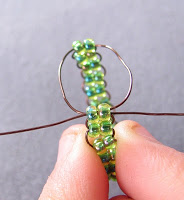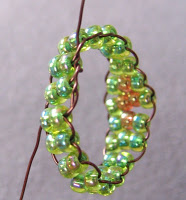 It now remains to connect the two ends of the workpiece, forming a circle of the ring. Connect the same as the weave – that is, cross the two ends of the wire in the two beads of the first row. Now gently winding up the tails under the weave and cut.
And sharp ends of wire do not catch on the clothes and does not scratch the skin, you can take sandpaper with fine grains and edge processing. This will help to avoid such problems. And your beauty can safely brag about a new purchase that she made with her hands.
So don't be afraid to introduce children to the wonderful world of beadwork, beginning with simple circuits.