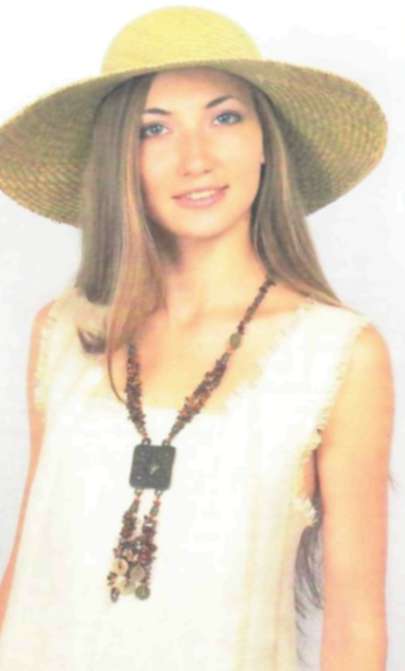 Tiger eye belongs to the group of eye quartz which are considered to be powerful amulets. This metaphorical they got the name because when cut in the cabochon shape on the surface appears bright glare line is straight or wavy. The reason these stones and like the eyes of animals or birds.
There are several varieties of quartz eye: eagle eye (grey-blue), cats eye (greenish-gray), bullseye (reddish) and finally, tiger's eye. Last painted in Golden yellow or brownish color with a silky sheen. These colors give the stone hydroxides. Color and optical effect other eye quartz is caused by inclusions of crocidolite, actinolite, asbestos and some other minerals.
Jewelry, including tiger eye, help to cope with stress, relieve fatigue and unfounded jealousy. If Desdemona gave Othello a ring with a tiger's-eye, who knows, would Shakespeare the occasion to write his famous drama?
But the main thing - this stone gives strength and protects from negative magic effects.
Tiger's eye has the ability to grow heavy, alerting its owner of impending danger, sometimes long before its approach. They say if you put it under your pillow, in the dream, you can see exactly where the threat is coming.
Tiger's eye affects the solar plexus chakra (Manipura) which is associated with the individual's will and control of emotions.
The stone is especially beneficial for Gemini and Virgo.

Materials:
1. The bronze buckle square shape - 1 PC.
2. "Little" tiger-eyes - 1 has a low length 80 cm
3. Beads bronze color number 14 - 5 g.
4. "Gold" frosted beads No. 11 - 1,
5. Bronze Chinese coins 0 1.5 cm - 8 PCs.
6. Bronze heads - 8 PCs.
7. Carabiner clasp, 1 PC.
8. Ring 0 5 mm for carabiner clip - 1 PC.
9. Rings for hangers - 2 PCs.
10. Metal chain with a length of 7 cm - 1 PC.
11. Reinforced thread or fishing line with a thickness of 0.2 mm.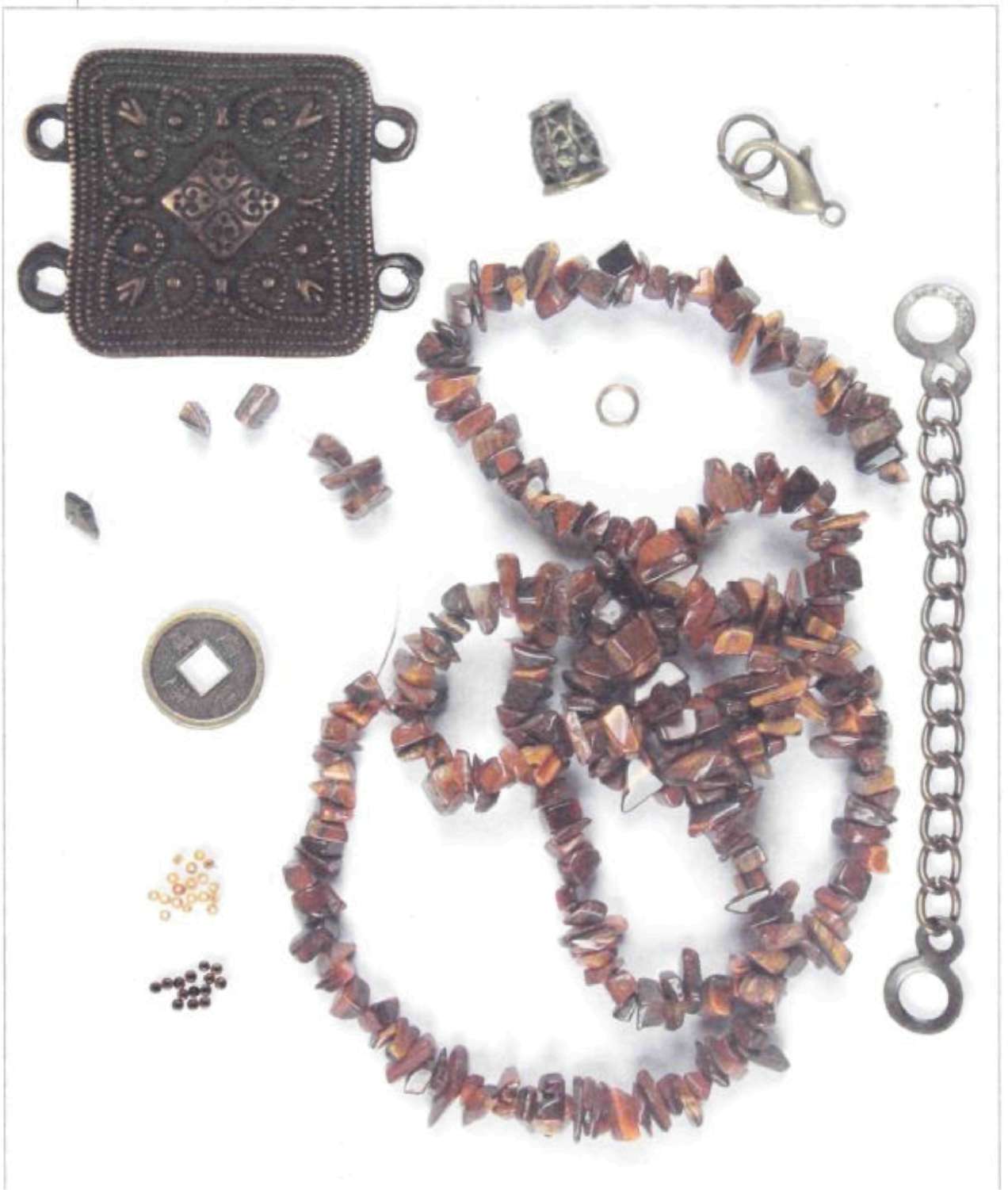 First, we make pendants with coins.
Take the thread length of approximately 30 cm and strung her 14 beads bronze color, occasionally adding gold matte beads. Then carry the thread through the hole of the coin.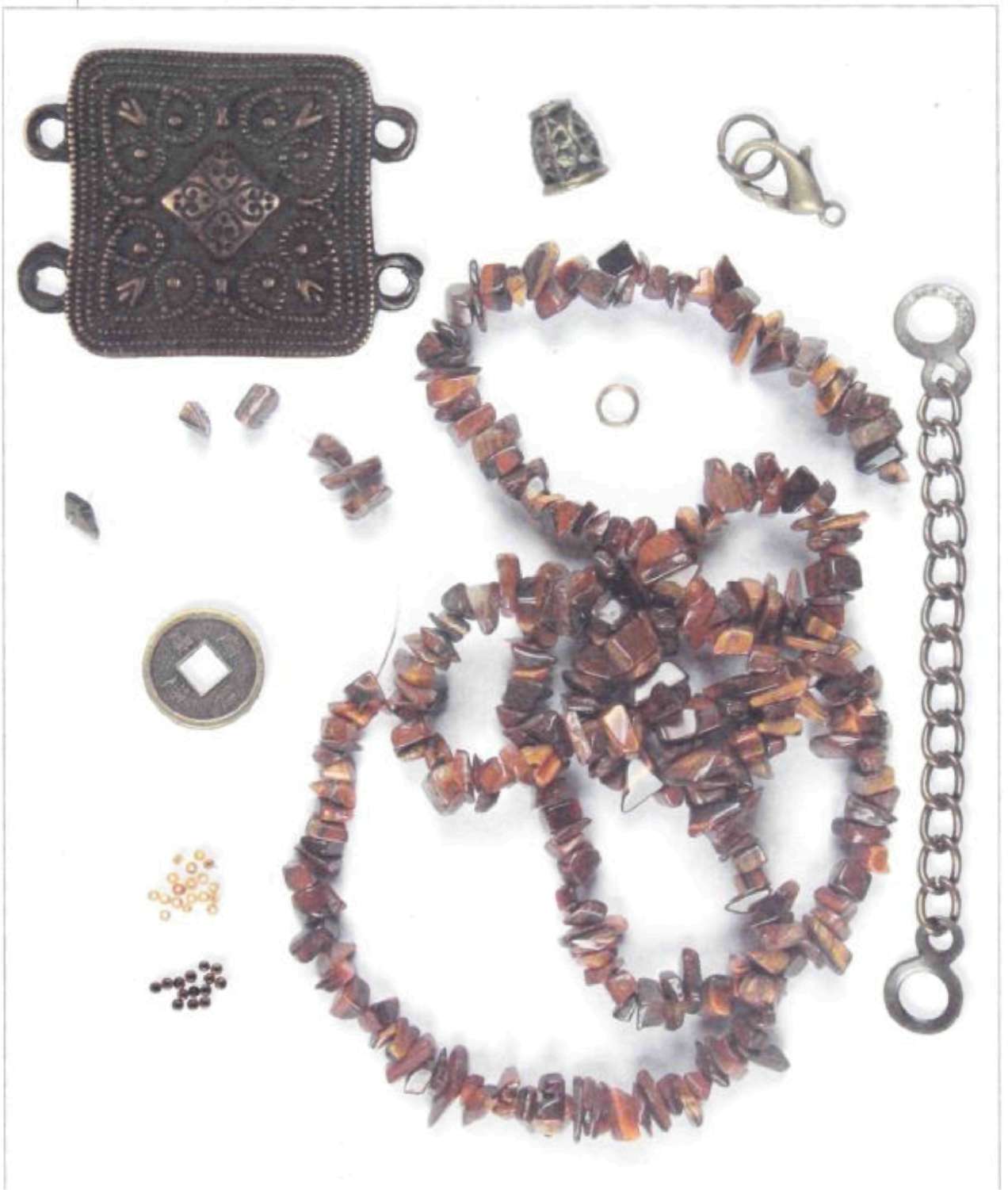 Fold together both ends of the thread, devem them in a needle and strung them 1 more bead. Then dialed alternately the "baby" tiger eye and beads (sometimes instead of a 1 beads can be strung 2 or 3).


After run the 1st pendant length 6 cm, strung on thread 6 beads of any color - they'll hide in the tip.


Similarly (see pictures for steps 1-3) perform 5 more pendants: 1 pendant length 6 cm, 2 - 7 cm long and 2 - 8 cm and Then combine them into brushes in 3 pieces - length 6, 7 and 8 see To do this, tie a double knot pendants to the two rings (3 pendants to the ring). Thread cut and burnt the ends.


Take the thread length of 15 cm, run it through the loop and tie a double knot.
Then folded the thread in half and put on both strands with a bronze tip.


1 take the "little" tiger eye and a split thread into two. One of them recruit 9 beads and, through the eye of a badge associated with a second double knot. The ends of the threads to be cut and burnt with a lighter. Similarly attached to the adjacent eyelet badge 2nd brush.

Now take the thread length of 80 cm, typed on her 9 beads and walk you through one of the opposite ears of the plaque. Next, fold the thread in half, take her 1 "baby" tiger's-eye and the tip. Then again a split thread into two and each of them recruited in the first 6 beads (they hide in the tip), and then alternately "baby" tiger eye and beads (1-3), while the length of the low will not be 8 see again, Then strung on each thread on 6 beads and hold both threads through the tip.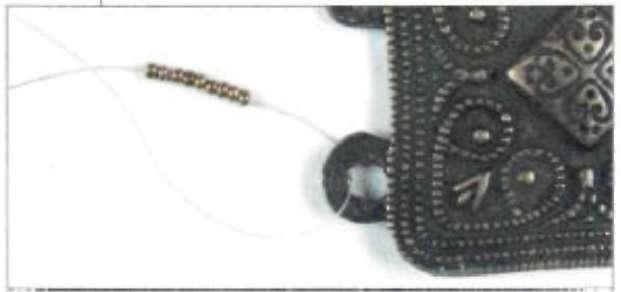 Fold strands in half and dial 1 "little one" tiger's eye. Further, each thread strung with 9 beads. Take the coin and walk you through the hole in one thread from the bottom up, and the second - from top to bottom.


Then strung on each thread 8 beads and associate the thread with a double knot.
Then both threads alternately typed "baby" tiger eye and beads until the length of the low will not be 14 see
Typing 6 more beads, stretch thread through the tip and 1 "crumb" tiger's eye. Split thread into two and, after one ring carbine that is associated with the second double knot. Again extend both threads through the "baby" tiger eye and ring of the carabiner and tie a double knot. The ends are cut and burnt.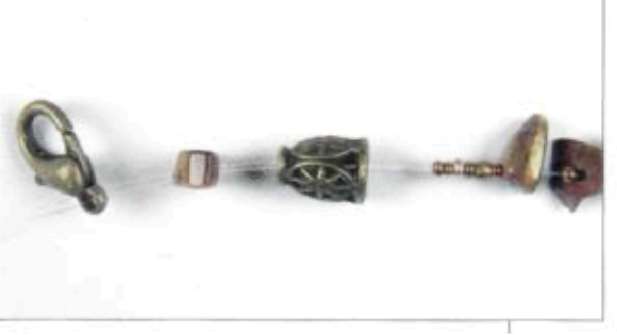 Also fulfill the second part of the product (see photo to steps 7-10), completing its ring carbine. The ring was attached a chain for regulation d Lina necklace.
Necklace is ready.