The cameo itself looks very interesting, but a similar rim bead only accentuate her beauty and make her more expressive.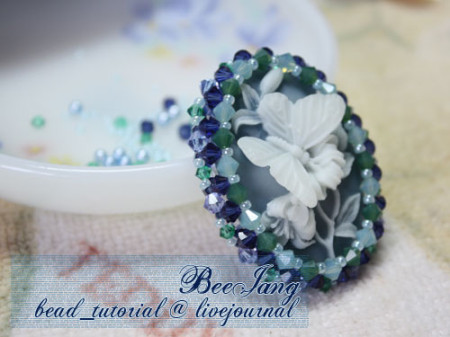 In fact, the work commemorates the process of lacing cabochon, and as we have repeatedly faced with the action SIM, this option will not cause you trouble. You will need bicone crystal 4 mm (5 different colors), 3 mm single color selected oval cameo, beads, and nylon thread or fishing line.
Of the total of a coil cut off the thread, a length of about 180 cm. in our case, this length is determined by the size of the cameos, it's pretty big. If you have a small option, then the strings will need less.
Strung on thread 4 nikonusa three colors, and turn them into a circle.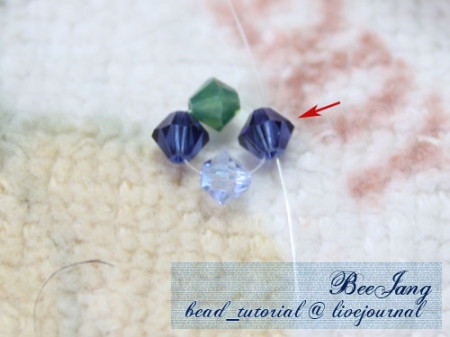 Next, take the right tail bead, small spacer bead, another bead, and on the left a large round, and crossed both tail filaments strung the next round. For the next step use two bicones, and crossed threads in the following. These two steps must be repeated until, while the low will not be wrapped around the selected cameo.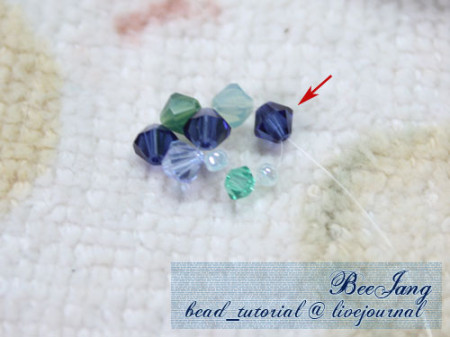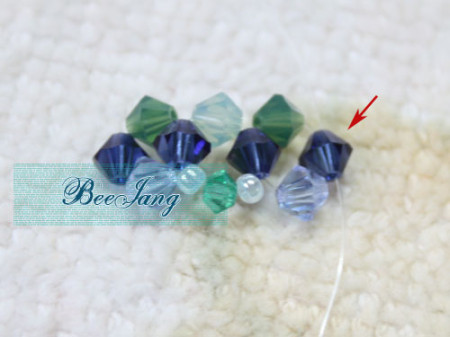 The low end just going in a circle that fits in your cameo.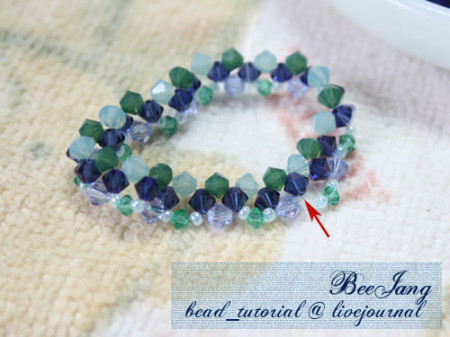 Then the thread should exit the top row of bicone. Inserted between one bead moving in a circle. This is the top of our braid, it will lay the cabochon.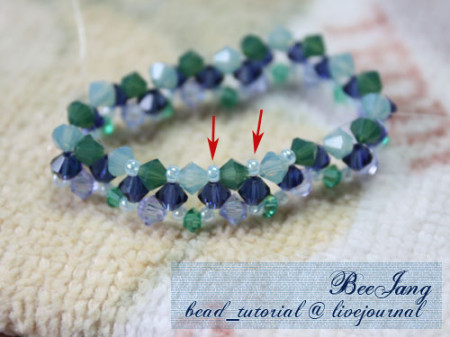 To make next row, turn the circle, and now the side where there are small bicone. The tails of the thread should exit green small bicones. Take the upper tail 2 bicones, and crossed threads strung the next round.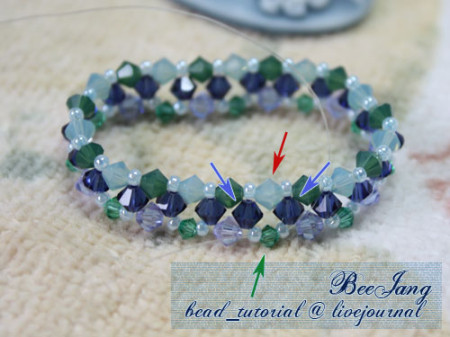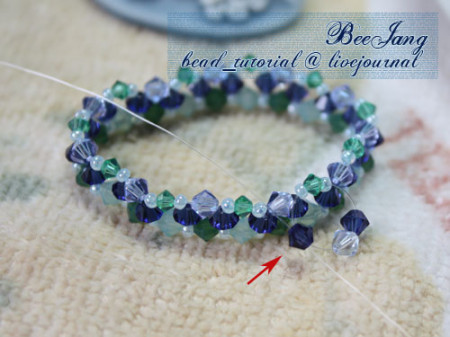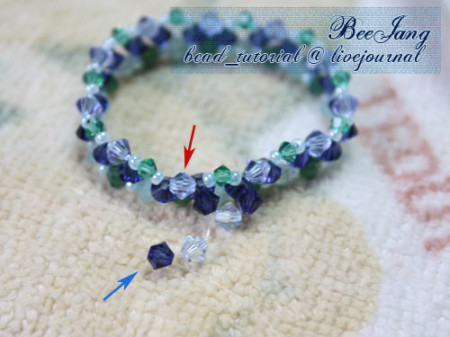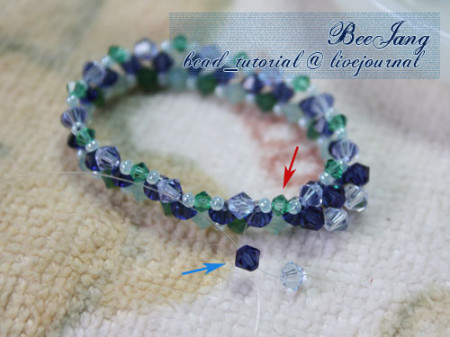 Sent the lower tail in the next go round, we have him 4 mm and the top string another bicone and cross both threads in the next strung crystal. The colors used for this series is blue and white. the generated number to the end, and forming a trailing step.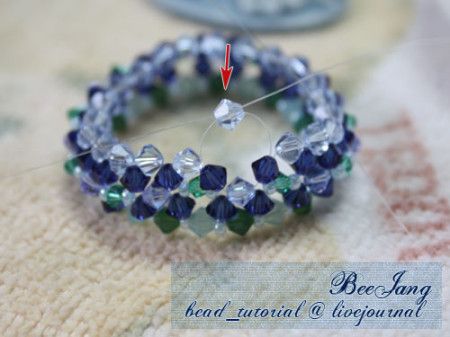 Now we have to insert a cameo, and walk thoroughly on the top row of bicone to secure the cameo in our braid.