These original earrings are most reminiscent of a bouquet of blue spring flowers. Very fresh color, and interesting idea for decorations. We invite you to make them with us.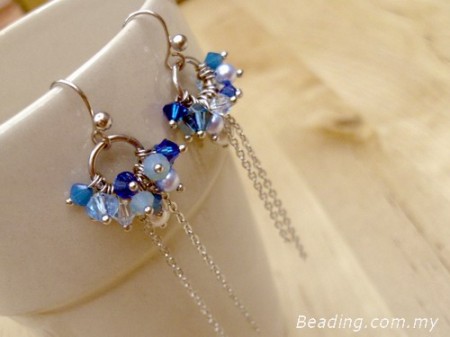 To work on one earring you will need 5 pairs of bicones in different shades, and a pair of pearl beads in the same colors. Also, you will need cloves for making jewelry, the two segments of chains of different lengths, shvenzy, and a small ring.
Start with the fact that we prepare all the details. To do this, you need to arm them, to take up post pin, teardrop, and do this: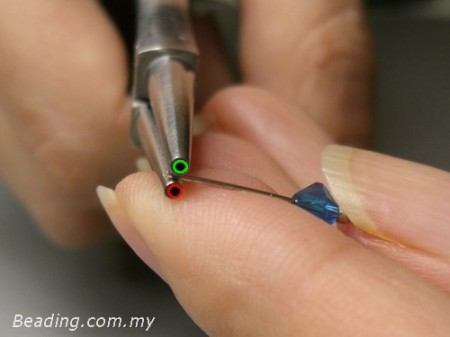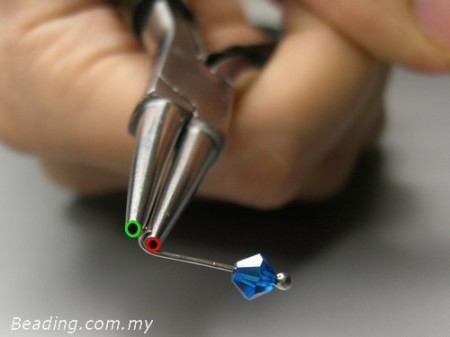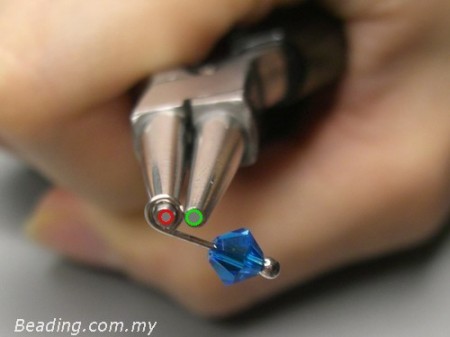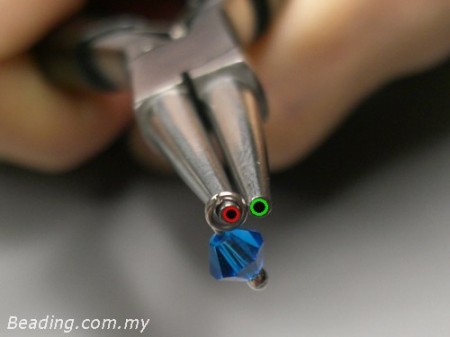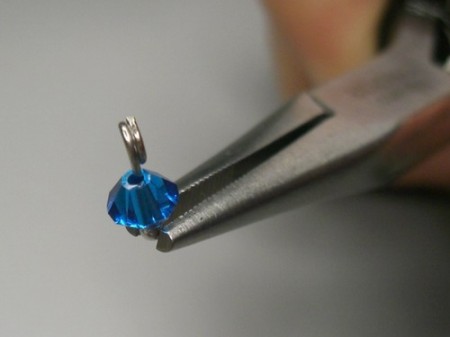 The photograph clearly shows how twisted stud. No need to hurry, it's better to work will take more than the scheduled time, but all the details are accurate.
All such parts, we have 12, that is 6 pairs, and all this just for one earring. So for the second you need to prepare the same.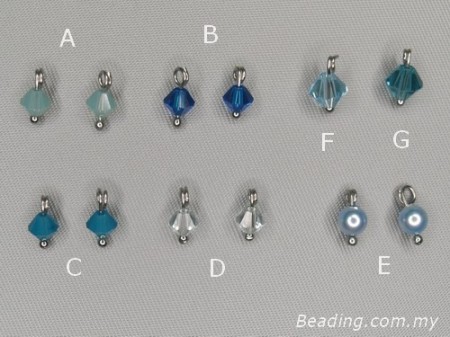 Another detail consists of one pearl beads. Here we create not two turns to beads, and only one. This is necessary in order to fragment a little separated from the rest of the bouquet.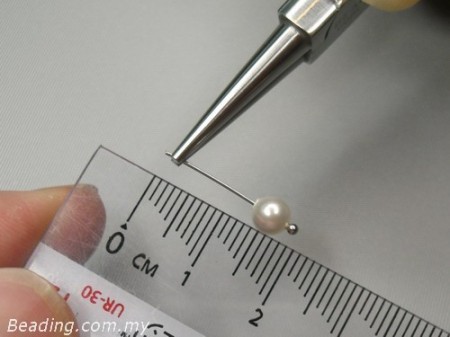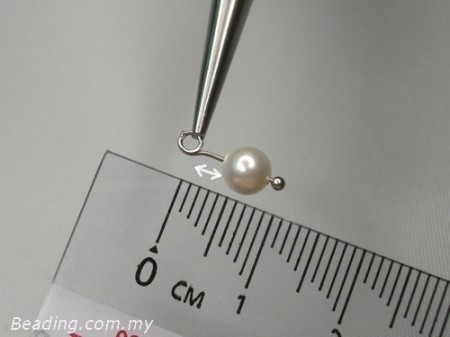 But, apart from the details with the bicone you just need to attach two pieces of chain, one longer than the second, shorter one. Fasten them to rings, and begin to assemble the design together.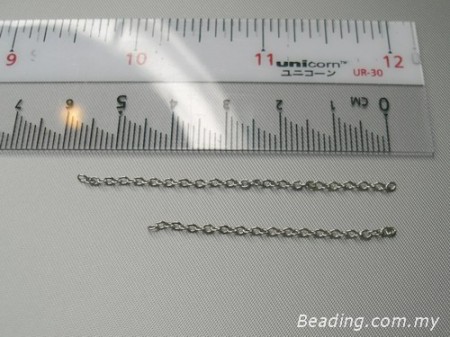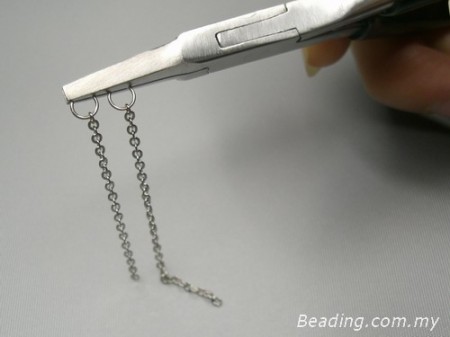 Take our big ring that is designed just for this purpose and break its. This is necessary in order to be able to string the produced parts.
After all the parts will take its place, the lock ring back. Do not forget about Svente, it should also be fixed to actually ring.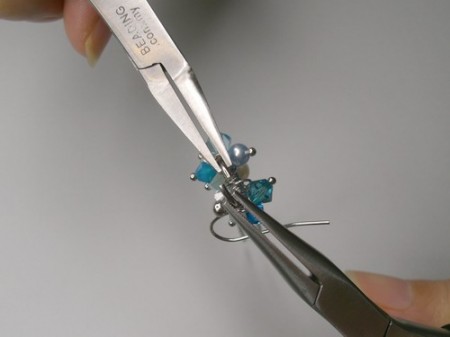 In the same way left to make another earring, and your new spring decoration is ready. By the way, since we have here the long-awaited spring holiday, then this pair of earrings can be a wonderful gift, made with love.