Continue the heart theme, and prepare the earrings with the hearts. To make them is not difficult, so you have every chance to Shine at the festival, especially if you are going to celebrate in a romantic atmosphere in any restaurant or cafeteria.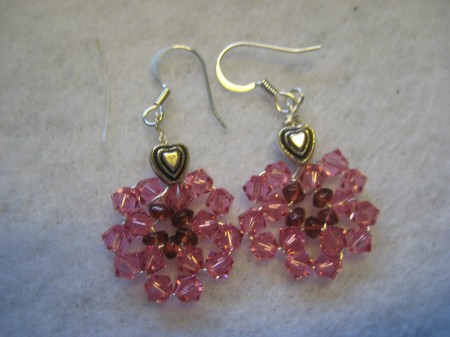 For work we use thin wire for weaving the beads, garnet beads (3mm 5 pieces)and Swarovski crystals (bicones only 15). You will also need a couple of elements in the idea of a heart, and a bit of wire, and fixtures.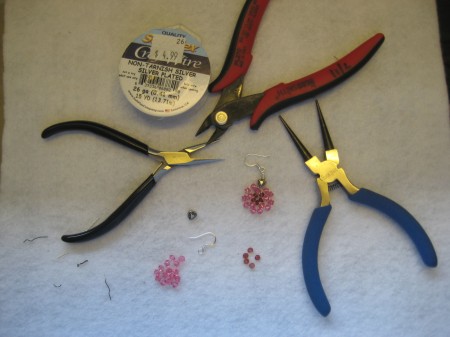 Start with the fact that strung on wire 2 bicones, one garnet bead, and cross the wire ends in the next round.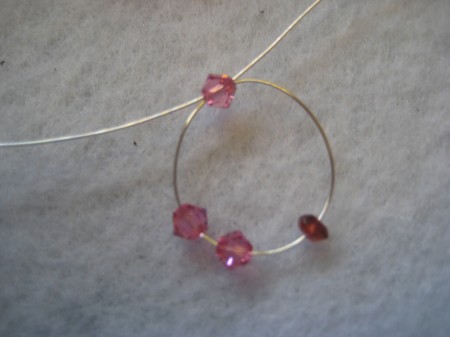 Now forming another petal of our flower element. On the left tail of wire strung 2 bicones and the right one garnet bead, and again crossed both tail strung the next round.
So form all the 5 petals of the flower motif.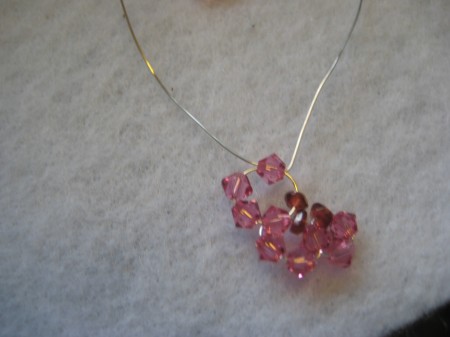 Now we take our wire tails, and are beginning to twist. Make a long enough cut that and take our item in the form of a heart.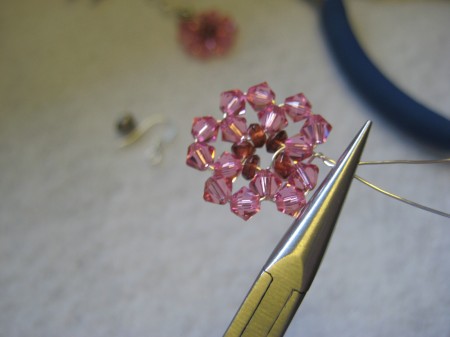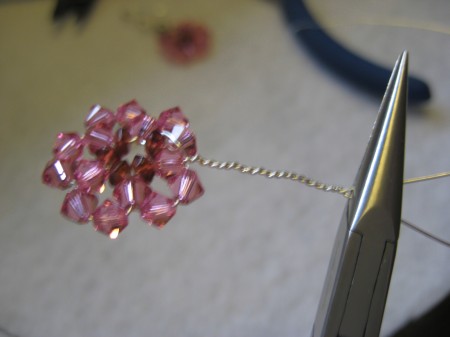 Now not too many left. Generated from the wire bundle of a small hook, which will be assigned shvenzy. In fact, fasten it, and cut off all the unnecessary parts of the wire. Here's a shackle we have the result.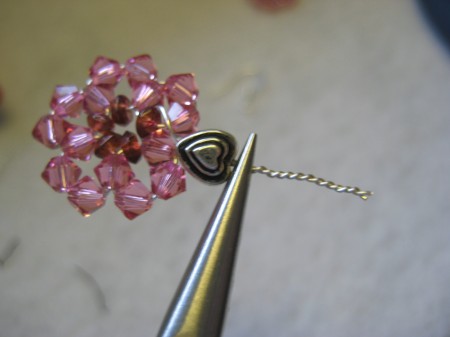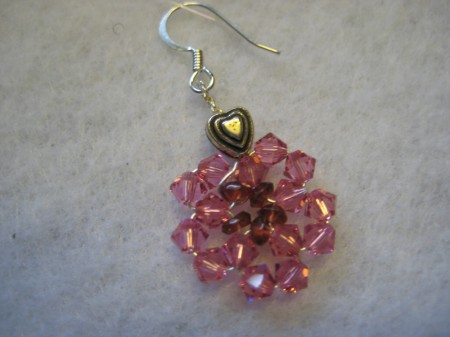 Now there same way to do the exact same for the second earring.
As you could see, make these earrings very easy, fast, and most importantly – simple. But meanwhile, they look quite good, and adorn your ears properly. In the same style, you can make a pendant instead of a pair of earrings, you had the whole set. By the way, does not necessarily make them in this color combination, it depends on which outfit will be on you in this wonderful day, and follow its toning characteristics.