Continue to develop holiday-themed. And today we have been on the agenda of various schemes of netting original images. Machinery - brick, that is, nothing complicated. By the way, thanks to these schemes it is possible to make an embroidered pendant.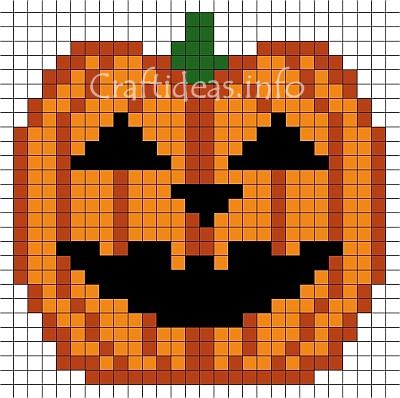 If you decide to embroider these images, as a basis you can use any dense non-granular tissue. You can take a piece of felt. And in order to place the back of the pendant, you can use a piece of leather to which is glued the finished embroidered picture. In General, the scheme works exactly the same as in the case of a cabochon, but here we have a embroidered pumpkin or monster.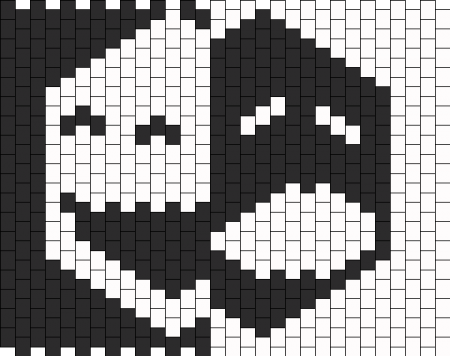 And for fans of global achievements, such schemes are suitable for embroidery on clothing. Favorite shirt or pair of jeans can turn into a spectacular outfit that can be worn not only during the holidays. Moreover, the larger the beads, the greater will be the resulting picture.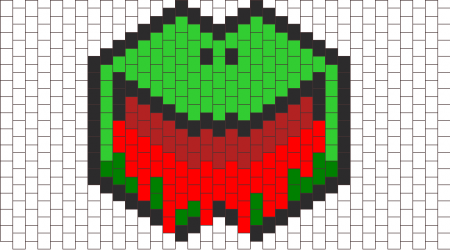 It is also a great idea for a bracelet or earrings that will be a kit for self-confident people.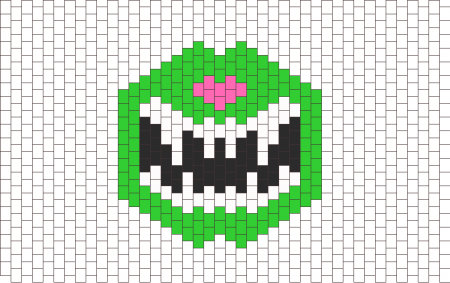 But this scheme is suitable for embroidering a pattern which will adequately decorate the interior of the holiday home. A good option for those who are planning a theme party, and pays a lot of attention to detail. The same scheme can be the idea for embroidered greeting cards to congratulate loved person.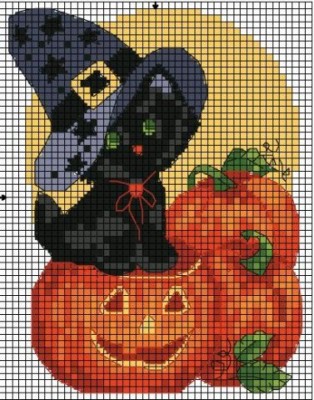 But because of this scheme you can make charming earrings, where the main character is a black cat.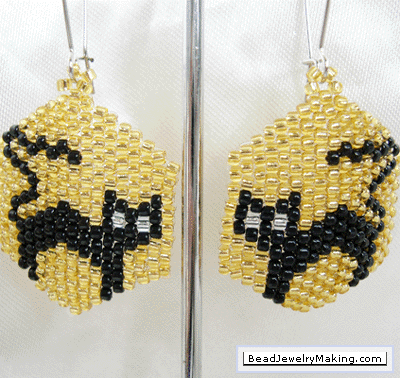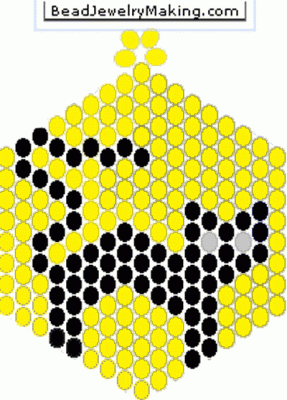 In General, applications of these patterns is the weight, all depends on how much time you are willing to devote to preparing for the holiday, and throw a real party. In any case, all this can turn into cute gifts, key chains, ornaments and new items handmade collection. But if you have kids, then this exciting venture possible to attract them.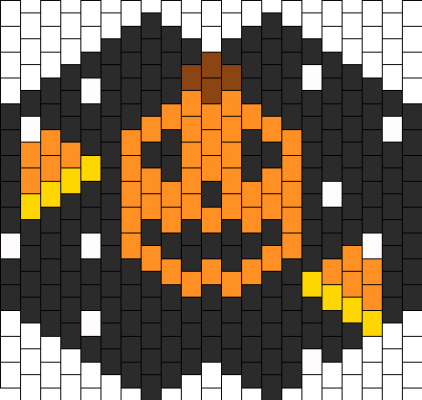 Tags: Halloween