Each pendant is made of beads, in itself an ornament. But what if you want to decorate it further? You can sheathe pendant extra rows of beads to make a beautiful cascading low. However, this is not all the possible ways to add the finished product extra charm. Today we offer you to make beads, which then become here in such beautiful grapes.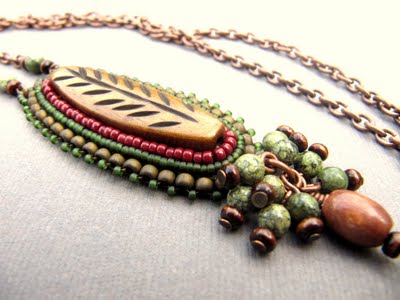 In fact, nothing complicated in the manufacture of such blanks is not. The only reason that forced us to put this master class is your imagination. Suddenly you find that the beads must be on a different level, but to be on the same level? Thanks to the master, who lucidly explained his idea and posted detailed pictures of the process.
So, for the work you will have to prepare:
Beads;
Special carnations for the manufacture of jewelry;
Bead, if the hole in your busine slightly wider than the cap stud;
Pliers and wire cutter;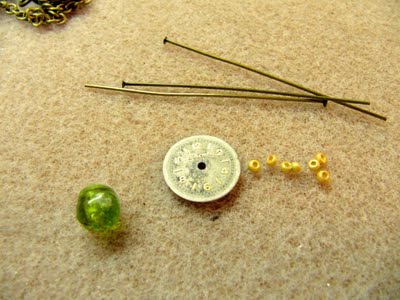 Start with the fact that carnations strung the first bead and then the bead is prepared.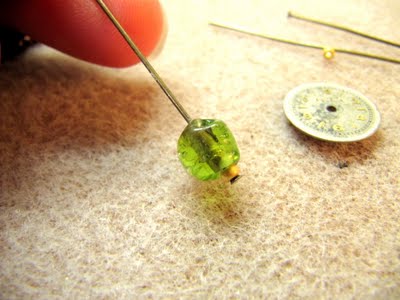 Now, using the pliers, bend the wire, a little stepping back from the beads. The length of the indent depends on what length should the stem have finished workpiece.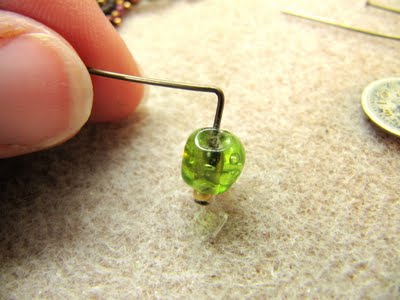 Now at this altitude, on the bend, form a loop.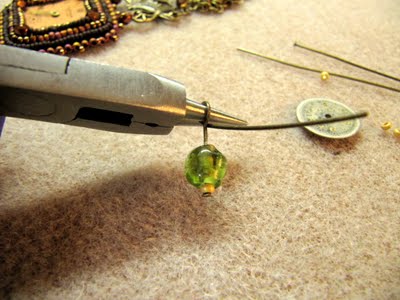 Next, take pliers and fix our loop, while the second start to wrap the loose tail around the stud axis with a bead. The turns should be tight enough. Once you reach the beads, cut off excess wire.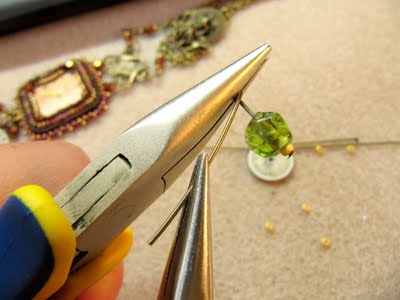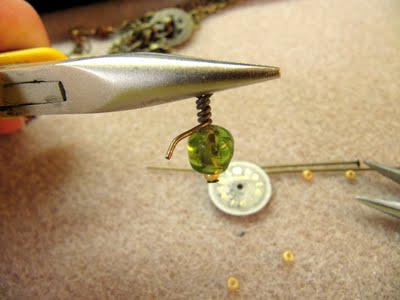 And now the most simple – take the clippers and finished the loop press them as close as possible to coils. If you open the resulting hooks, bead freely attached to any link or sling. Beads and such you can do a lot to your pendant was lush and beautiful.