Every lucky owner of a PC or laptop over time accumulated a huge amount of hard drives that are no longer suitable for work or writing on them. Many famous designers are actively using such residues for creation of various masterpieces, which then will become a worthy interior decoration. But visitors of our site, fans of beads, you can decorate the discs, before you make them part of the design ideas. So, we present to your attention a small selection gallery where you will find inspiration and new ideas for working with beads.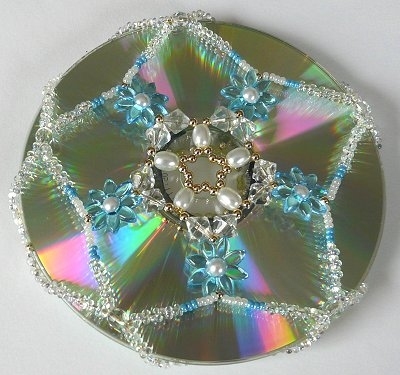 In this form you don't recognize converts an ordinary computer drives. Someone is using them as full panels on the walls, to slightly dilute the dull atmosphere. It is no secret that the repair is expensive and to do it all at once — not all the strength. But such interesting details alter the dwelling and hide minor flaws of the situation. In addition, CDs on the walls will create the illusion of a feast, and give a good mood.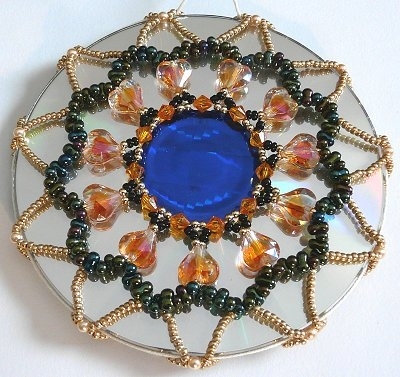 But just to stick on walls of the drives — not enough, if each of them to embroider with beads, the room will become even more colorful. In other words, you can decorate for any holiday without having to do too much effort.
By the way, this plaited disk can easily become elegant candle holder that will decorate any table.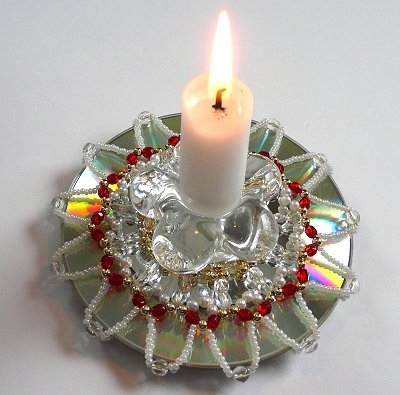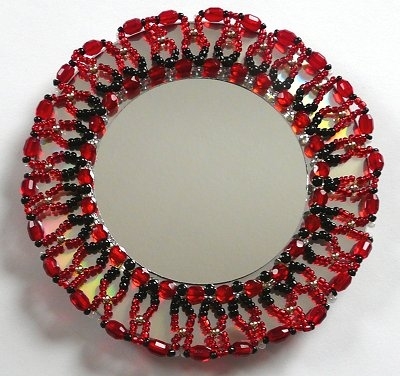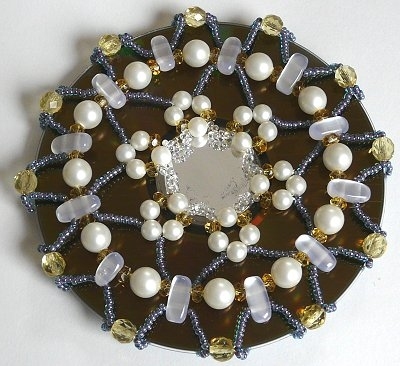 So it is about time to disassemble the rubble of their own discs, instead of the garbage to send them to your handmade table. Experiment, learn new things and decorate your house using the means at hand. And how to do it, you will find our site, where a huge number of different techniques and ways of weaving the beads, using fishing line or wire.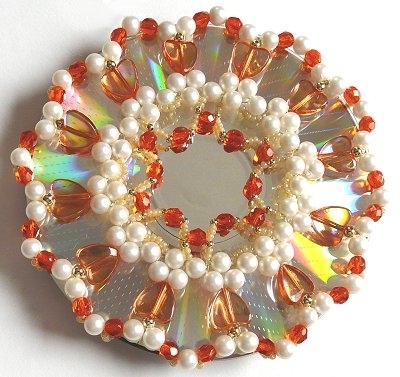 Get inspired and get to work, do not have to repeat everything, use imagination. Good luck with the achievements!