In our last post we've been a little distracted from the heart of the subject, and now returning to it with renewed vigor. That's the idea for the original pendant will not leave indifferent those who like to work with wire and beads.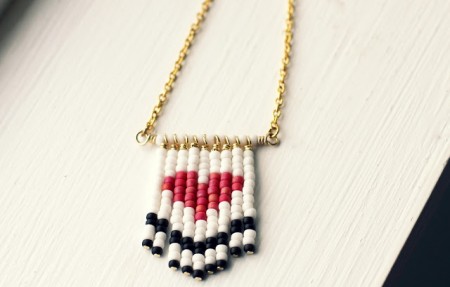 You need to buy a few of the studs, for making jewelry. Better to take longer, because it's important for fragments of our pendant. We'll also need to wire in the tone of these studs (here used Golden color), and beads of different colors – red, white, black.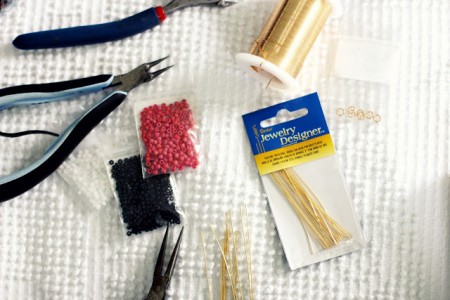 The pattern formed is very simple. Remember, we offer you similar products, only for a basis took the pin? There will have to sweat a little, because the blanks will have to do yourself.
How to make a pattern? Refer to the photo of the finished pendant, it is clearly seen, how many and what color beads should be on each fragment.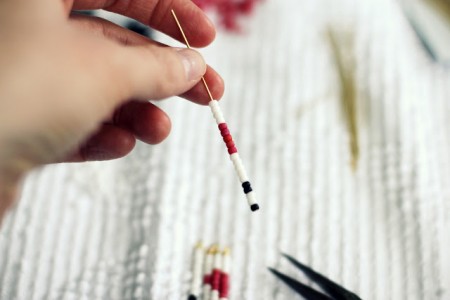 To place the fragment – strung beads on a nail in the prescribed manner, and in its upper part forming a loop. Here such elements, we need 9 pieces, all different lengths, depending on the strung beads.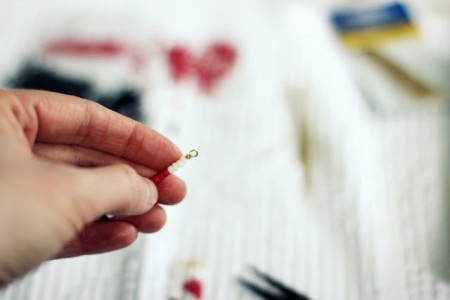 To make the upper part of the pendant (which we'll string fragments), take a piece of wire. On one horse will form a loop, the second is not going to touch.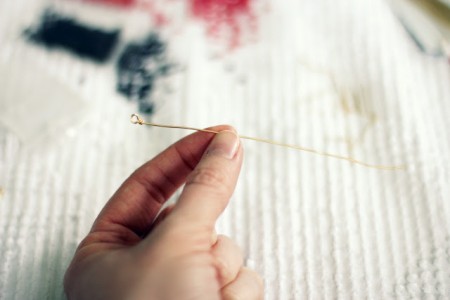 Strung on our off-the-shelf fragments, alternating with the beads. This is necessary in order that the pendant held the form that will take pride of place on your chest.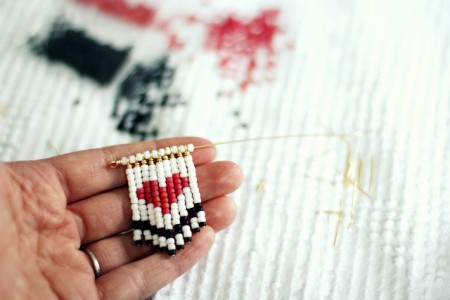 After all the pieces will take their place on the prepared basis, we close it. That is formed on a free horse loop. Thanks to these loops, the pendant can be clipped onto the selected chain. Or woven specifically for this purpose beaded. In any case, this pendant will look great in combination with any option.