Knitted jewelry with beads are very popular all over the world. So we will not lag behind and try to associate a single element, which will be the detail in this necklace, bracelet, or pendant. Knitting and beading, learn to combine correctly.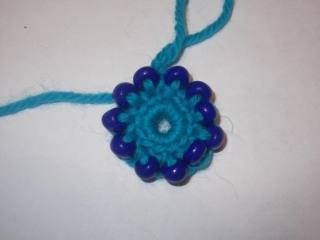 We need a thread for knitting, crochet hook, beads and knowledge of simple columns. And now you can get to work.
The thread and beads choose these, to the beads loosely strung. In our case, this is quite a thick thread, but you can choose a more subtle option. The thinner the yarn, the lighter and airy flower you will make.
First we need to associate a chain of air loops and connect it to the ring, previously strung on the thread a number of beads. The number of loops you choose, it all depends on whether you want a tight core, or all the same with a hole.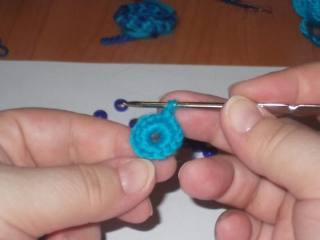 Then do one row of columns without nakida, filling the ring. And then already in the course of going strung the beads that we previously pushed to the sidelines.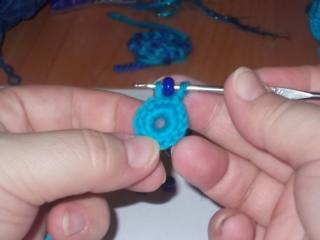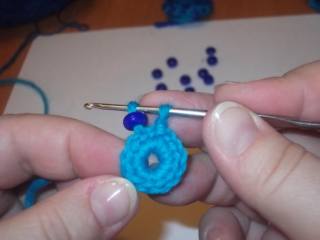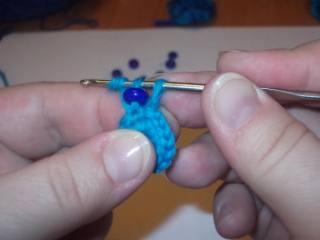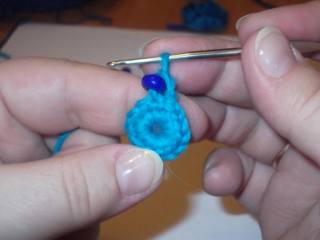 Move closer to the first bead, and with it, leaving it on the front side, are finished, the column without nakida. Next, move the next bead and form another column without nakida. Do this in a circle until it is completed.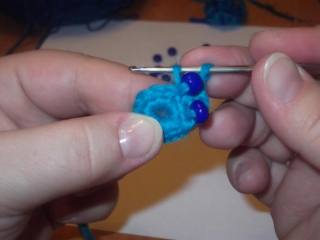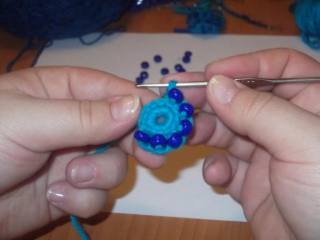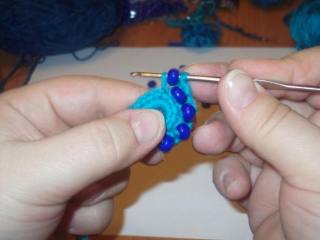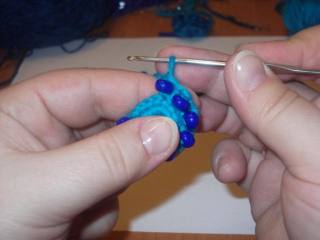 Here it is then ready to flower. If you want to do more complex option, you will have to arm knitting patterns of crochet motifs. And here is mono will add the petals around the edge, adding beads of a different color, stacked flowers or butterflies.
Imagination here is limitless, but for more complex options, you will have to calculate the number of beads that you need for knitting each row, especially if the color composition. But in General, nothing prevents you to create new original jewelry that will complement your creative way.