Earlier we offered several master classes dedicated to the Western festival, so successfully taken root at us – Halloween. There you could learn the basic techniques of weaving beaded spiders. Using them in a database, you can create a very interesting and different from each other product. You can see for yourself by traveling the expanses of our today's gallery.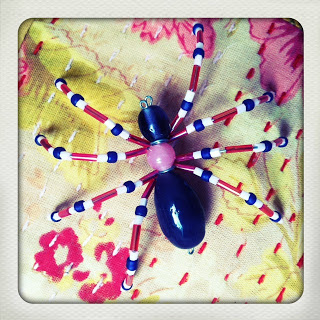 The popularity of Halloween has provided its unusual attributes, which contains a call of the routine. Moreover, it also implies vigil in costumes around the holiday table, parties and dance till you drop. Agree, there is a lot to like.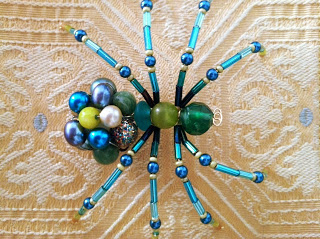 The most popular party, organized home. But you have to Tinker with the manufacture of the corresponding menus and paraphernalia that the house was frightening and at the same time, attractive atmosphere.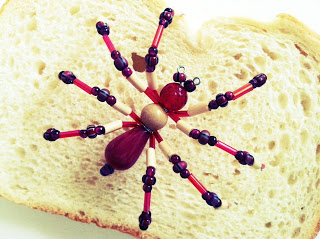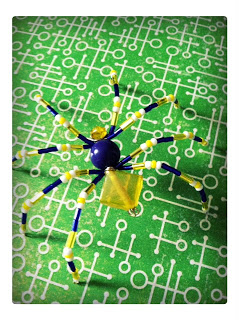 And these spiders can be a wonderful addition to the interior, or the jewelry item. Brooch, pendant, ring or even earrings — made with any spider can turn into such products. In addition, it can be a nice souvenir that friends will take the memory of a fun party organized by friends.
The main thing here is to alternate and select various materials. And you can choose even the most unexpected. As, for example, for the body of this spider used a pendant in the form of two halves of hearts. One to keep and the second to give to your dearest to the memory of you was always with him.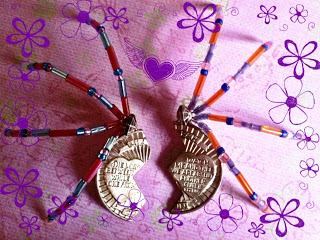 In General, you can fantasize endlessly here, using even the most unexpected ways. Don't be afraid to experiment, Halloween is all about creative, where the artisan takes pride of place so all your efforts will not be vain.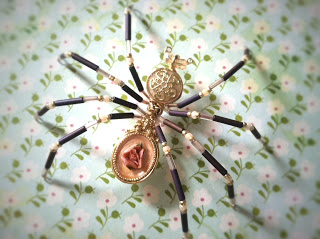 Products created from the beads you can get every holiday or find them a place in the everyday world.