Snowflakes – a constant attribute of the New year. What they are amazing, airy, delicate. All the epithets are not listed. And how difficult it is to repeat their form in man-made products. But the craftswomen all over the world in this endeavor.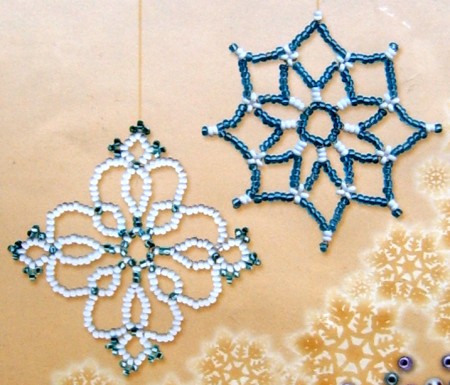 Most interesting is that material for the execution of the snowflakes is also very diverse – they can be linked from any thread, woven wire, cut-out paper.. woven of beads. Here is the latest we are most interested in. Options can be a lot, but if use transparent glass beads, they are quite similar to the real thing.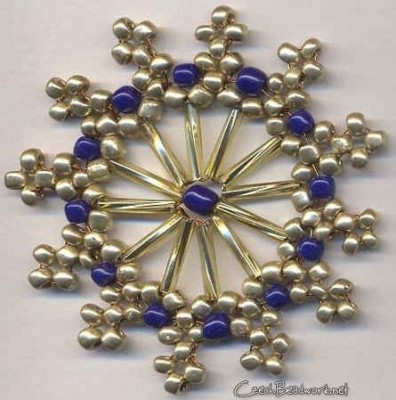 Such delicate, fragile, ready to melt in the warmth and comfort of home. But they have shown unprecedented resilience and continue to decorate our home.
The finished snowflake can be hung on the Christmas tree, and you can make a whole garland, where different snowflakes will complement each other, making the whole composition.
Also, the snowflake can become a decoration of the Christmas table, if you secure it to the stem of the glass, or seal it with sunshine cloth.
By the way, some variants of snowflakes can turn into charming earrings or a pendant. All this to help you in the new year night to look fascinating.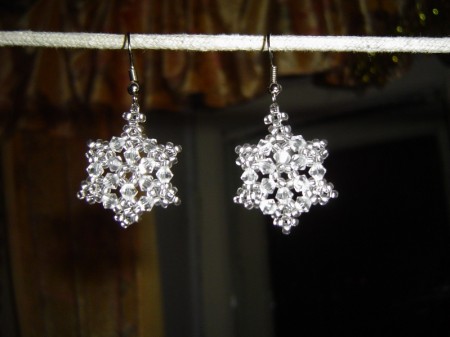 But pretty words and poetry, today we offer you to make a very special snowflake, that's good.