About the weaving tight harness we talked about. But, in this case, we talk about options modifying it. That is how you can decorate a normal bead harness.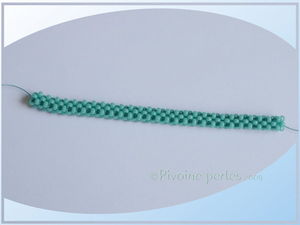 We need to start only one type of beads, from which is manufactured the harness. And then you can use small beads and beads of different diameter to make the harness different forms.
Starts braiding with 4 beads that we lock in a square.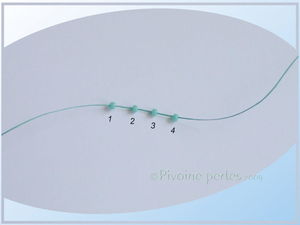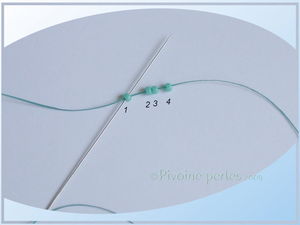 Further formed with 3 strung beads a second cross. A needle sent in the 2nd bead.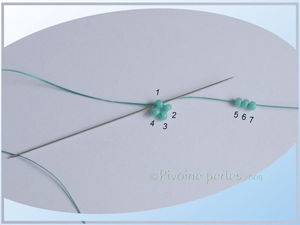 Add 2 beads, passing the needle through the back and 5 in the second. In the picture all the beads are numbered.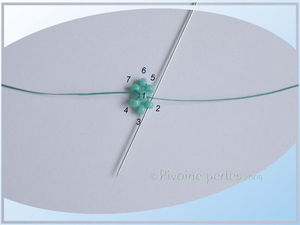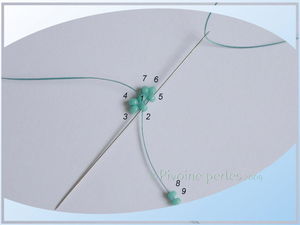 Further, the needle goes into the bead with the number 3, and again add 2 beads through the needle through beads 8 and 3.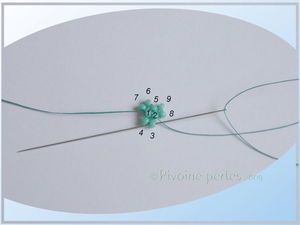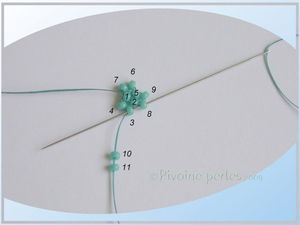 The same is done with the beads under the numbers 4 and 7.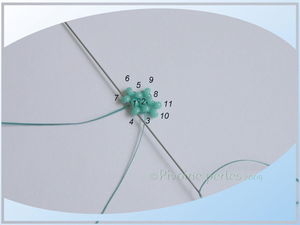 String just one bead, we have it will be 12, and sent through 10 and 4. And tighten, passing through 7 and 6.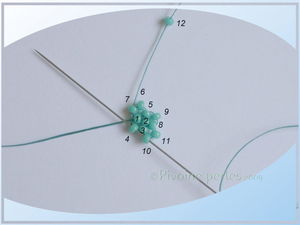 We got the first brick of the future harness. Begin the second.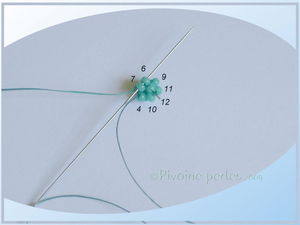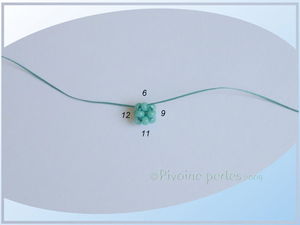 To do this, string 3 beads and form a cross, returning to 6 bead.
Then everything continues in the same way as for the first cube. Given the fact that the first number that is a cube, we have already prepared.
Here is the weave pattern of this harness.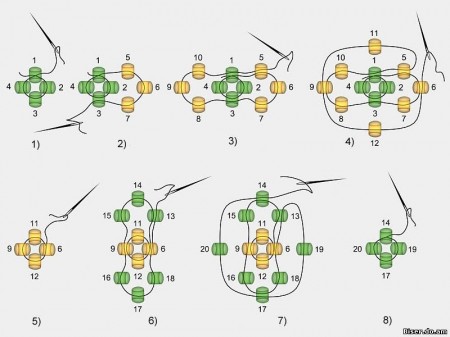 And here begins the most interesting ways of modifying our harness.
You can decorate one side of the harness using beads of a different color and a small faceted beads.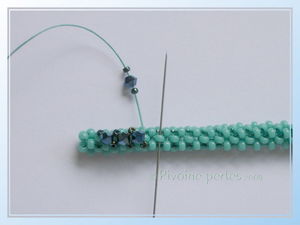 That it will look like this element in the product.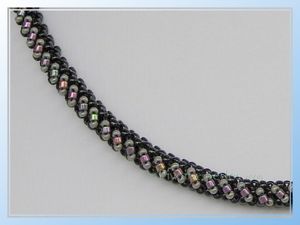 And if you take the beads of different diameters, it is possible to create a harness that will change shape, bend and curl. Moreover, the outer circle to let the beads larger and small.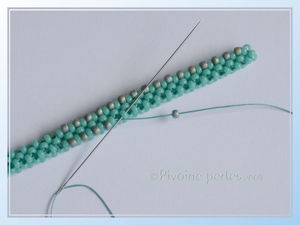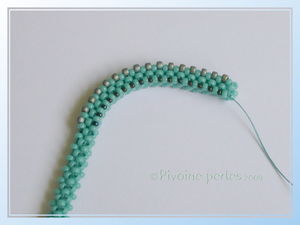 You can connect the harnesses, creating a wider option. To sew two ready harness better this way: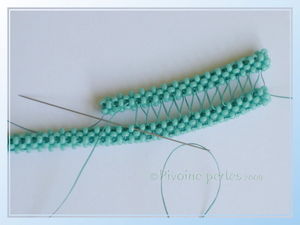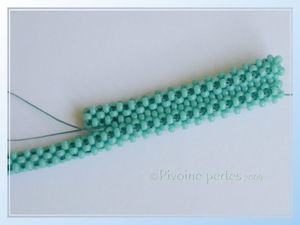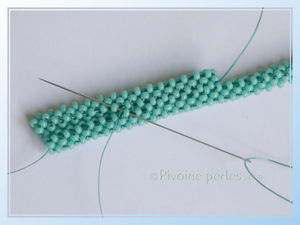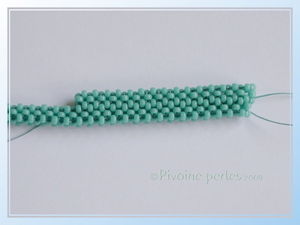 You can sew them, and with the addition of the beads a different color.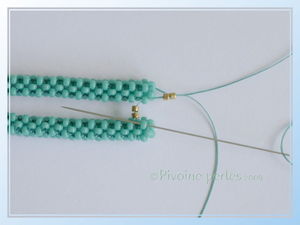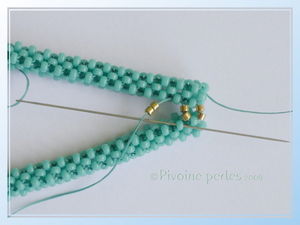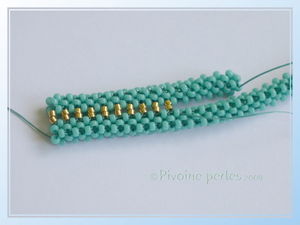 So, using only one method of weaving harness, you can get jewelry and products that will be radically different from each other.