Bead embroidery is a real art. And if you know a few simple rules, you will be able to create in this technique, everything – accessories, clothes, jewelry or items for interior decoration.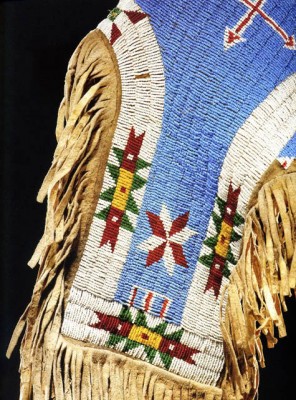 You will need a piece of leather, thread, thin needle, beads, a pencil (or other writing instrument, which will draw on the material), scissors, and patience.
For starters, let's try a fairly simple pattern, that is, going to embroider a direct canvas. For this, you need to draw a strip that will serve as the basis for your pattern. The width of the strips depends on the number of beads that you will use for single stitch. The length does not get carried away, because we're just learning.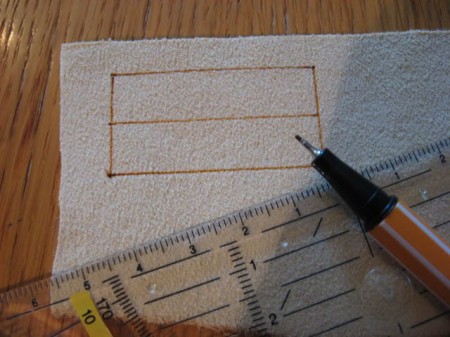 The work begins with fixation of the knot, look closely at the photo, it shows how to secure the yarn.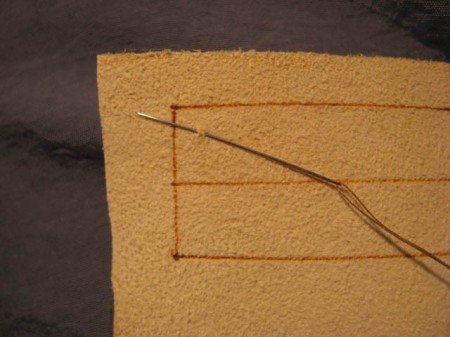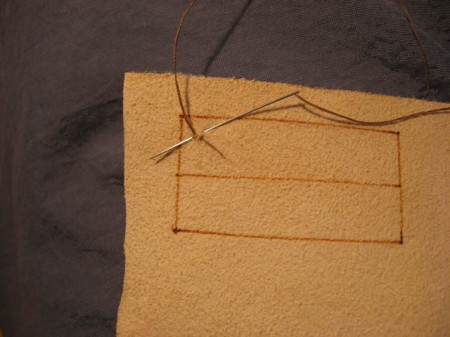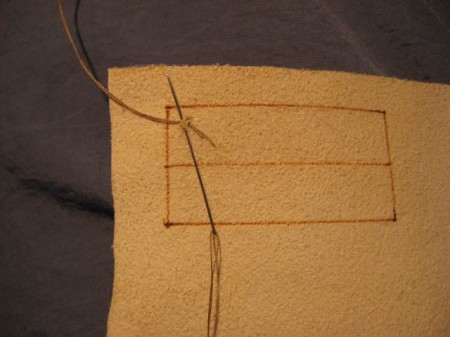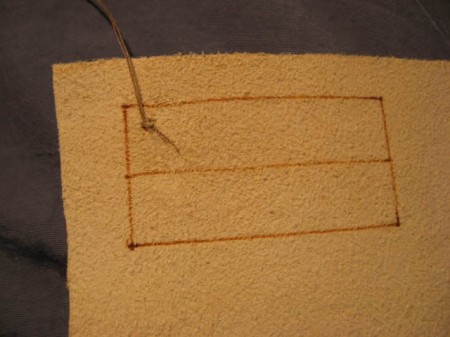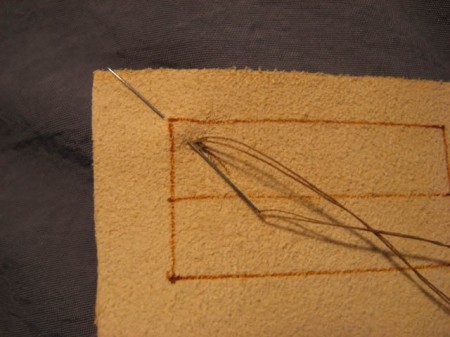 Then put the needle in the corner of our strip, from where we will begin the embroidery. Just remember that the skin we pierce through, but only touches the upper part of the material to the inside remained smooth and beautiful.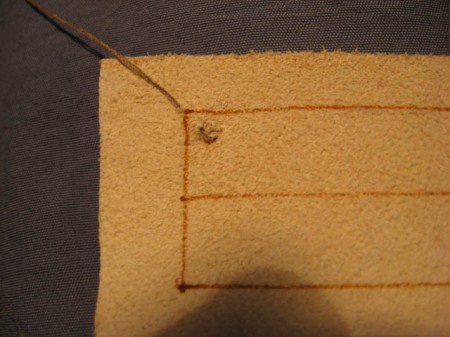 Strung on a thread the number of beads, which corresponds to the width of your strip. And form a stitch.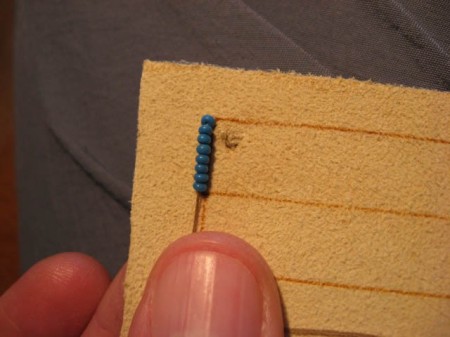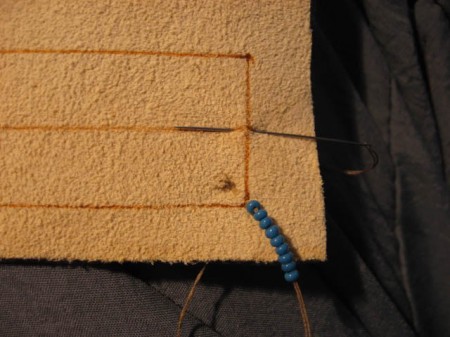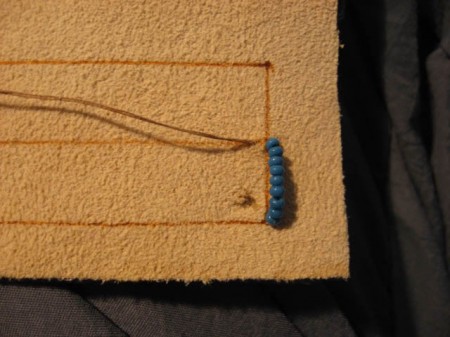 Likewise, forming the second stitch. Between the stitches should be a little distance for the bead material bulk, and that the cloth was smooth and not scraggly, it is necessary to take into account.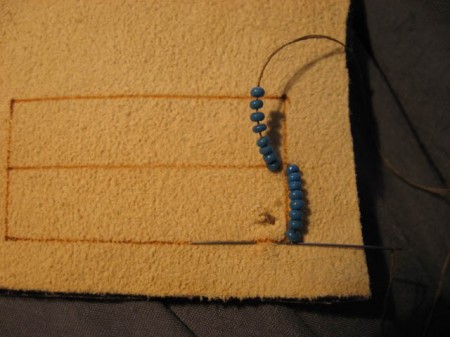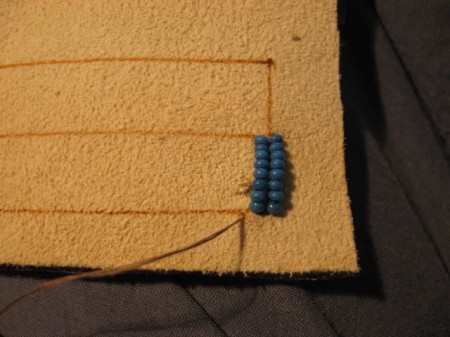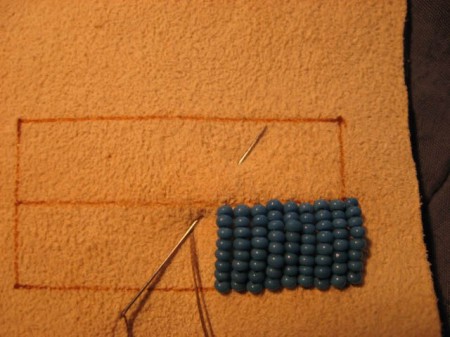 To secure the thread, use the same course as in the beginning. The knot should be on the area where in the future will be the beads.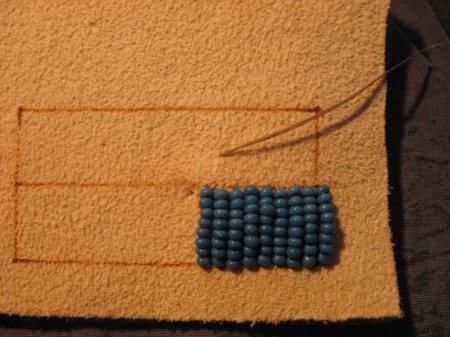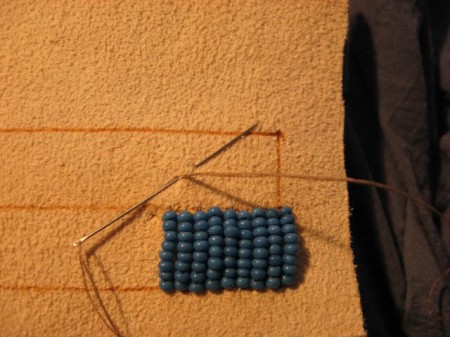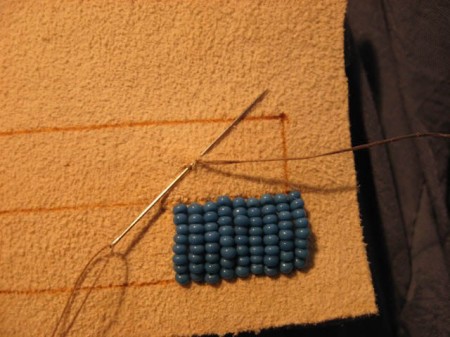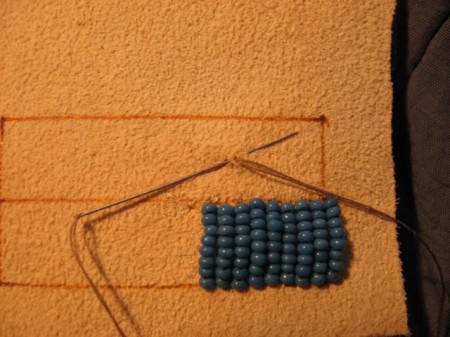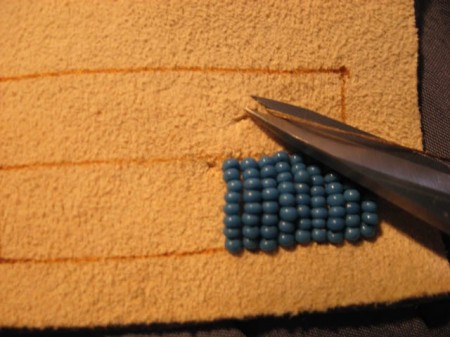 The second number is embroidered in the same way as the first.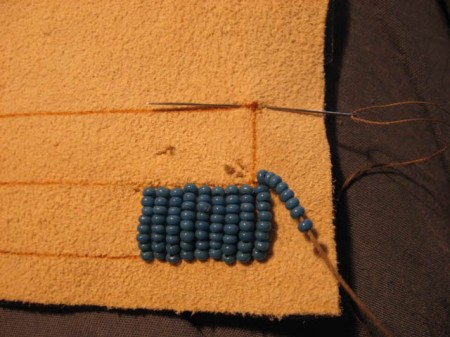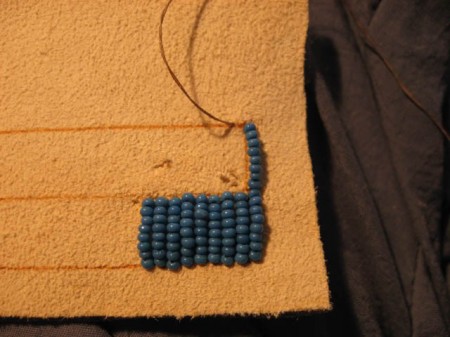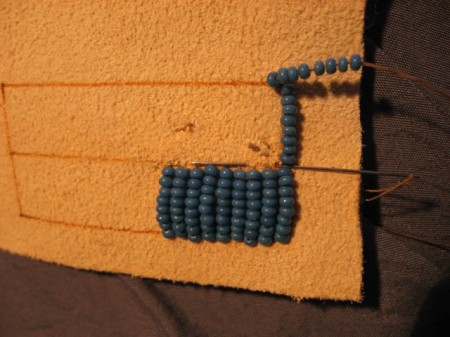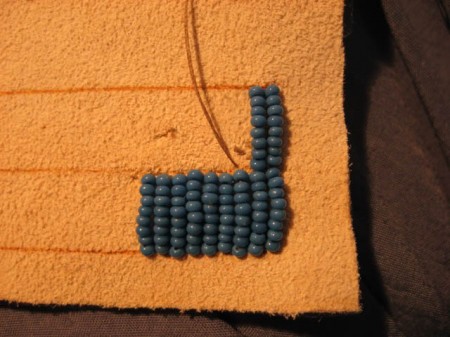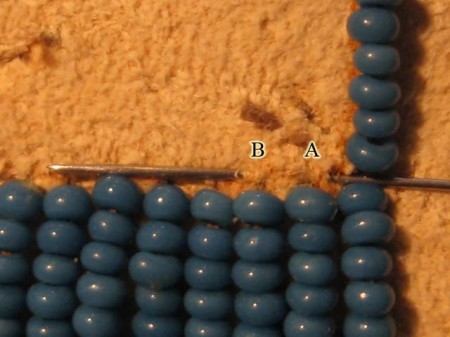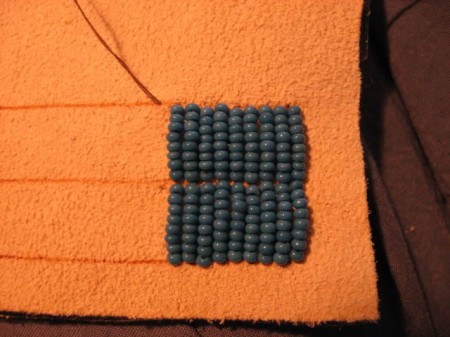 I think the basic principle is embroidery for you, which means that in the future you will be able to do more heavy duty work, for example, the one that begins our article. And the next lesson teaches how to embroider a corner piece. The principle will remain the same, but you will hear more later.