In several of our articles we have already stopped his attention on the embroidery, where the beads and pitki. We offer you another option.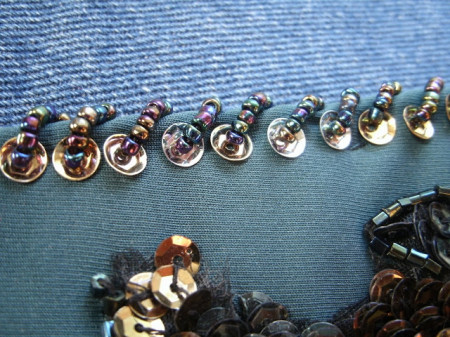 You will need beads, a needle for embroidery with beads, thread or fishing line, sequins suitable color. You'll also need the fabric on which you will have to experiment, or ready a thing that you are willing to sacrifice for the sake of gaining experience.
Then everything is simple. Fasten the thread or fishing line on the fabric, de you plan to embroider, string beads on it, piatco (just one) and make the stitch. Stitches should go one after the other, and have equal distance between each other. And then the embroidery will be more evenly and orderly.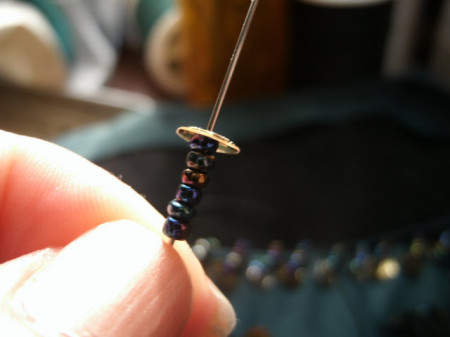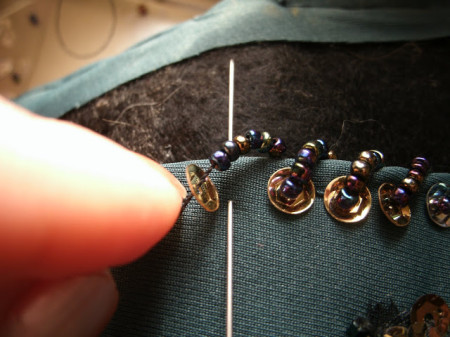 In General, the complex in this embroidery is nothing, but the result always pleases. Thus, you can design your stage costume for performances. Or add originality to an old tattered jeans. Moreover, if you have the bins you carry a purse, jacket, shoes, which you are not interested because of too simple design, our today's lesson will be useful.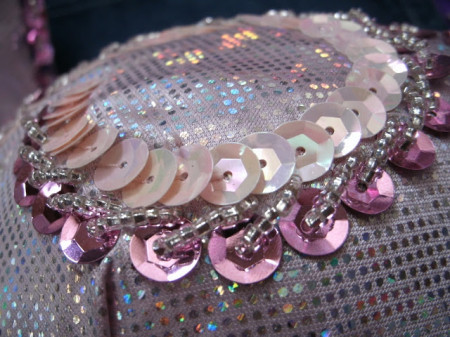 Well, finally, I want to say that in this way it is possible to make various jewelry that can be worn on a weekday, and holidays. Get they are bright, quite large. This makes them ideal not only for everyday life but also for the stage. And embroider them better on fabric that does not fray if you don't want in the socks start to lose components.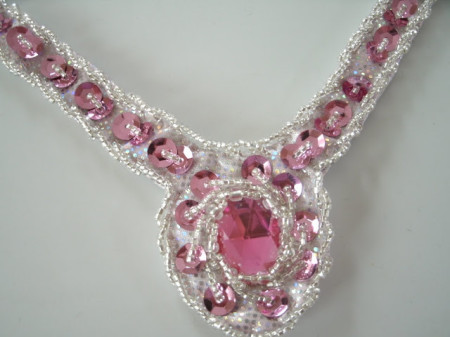 Draw the outlines of a future necklace or bracelet on the selected piece of material, and start to embroider. Do not have to only use this style of embroidery, on our website there are several options that with the same success will help you to create amazing jewelry. The main thing here, as always, don't be afraid to experiment, and try new facets of your favourite crafts.