This Valentine can make those who love and appreciate beadwork. Moreover, the work itself is not difficult, and as a result you will get a nice souvenir for the second half.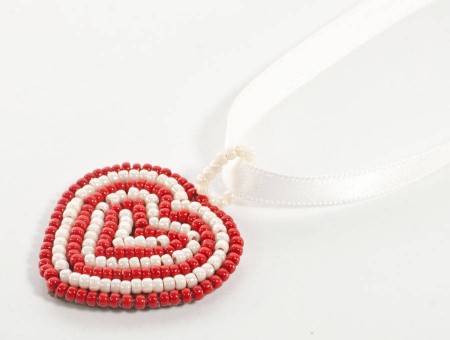 You will need a piece of thick fabric which will not crumble, it is best for this purpose is felt. Also, you'll need a piece of leather, and beads of two colors – white and red.
Begin by drawing the silhouette of the future of Valentines on paper, then cut out and transfer the outline on a piece of felt.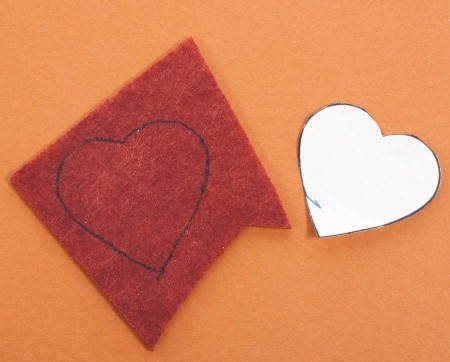 Embroider our Valentine alternating rows of white and red beads. Details on this are not going to stop, because of the embroidery on our website says it is not enough.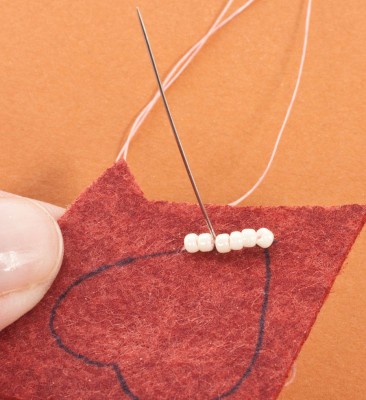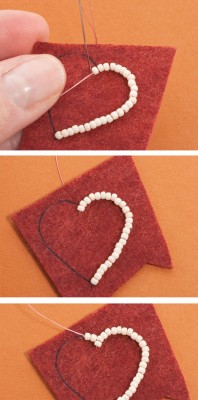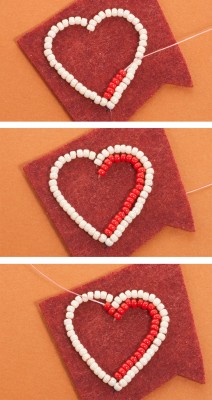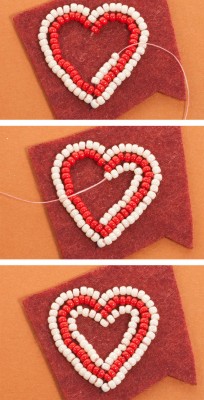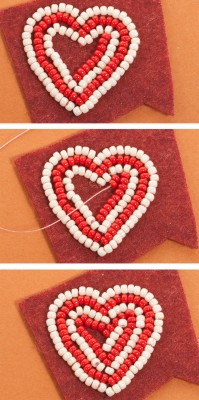 Carefully cut out the finished embroidery, being careful not to cut the thread. And we pin the blank to the piece of skin. Glue it, and carefully cut along the contour.
In your hands is almost ready Valentine, which should be carefully sheathing, similar to a cabochon to cover the layers of fabric and leather.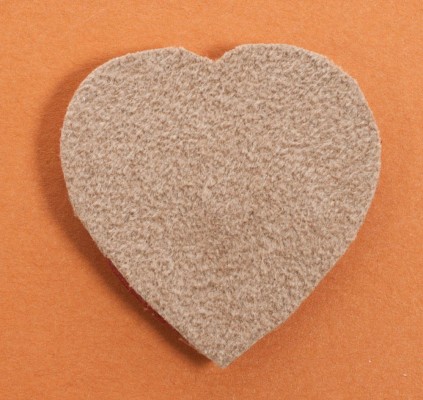 As the last row of our Valentines made in white, for the covering we take red. If your heart is more and you have finished sheathing a different color instead of red take white.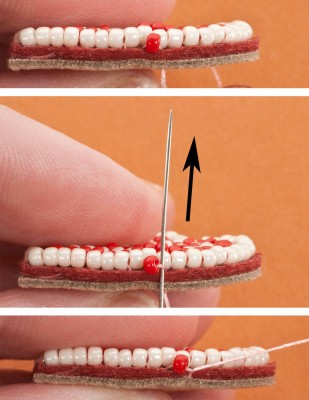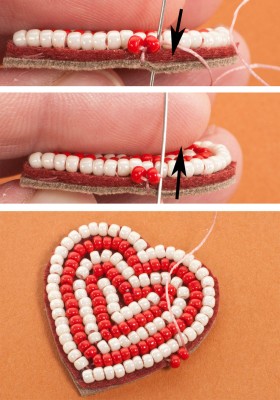 Sheathed in the same usual ka cabochon when we are finished. The only difference is that a number of plating only one.
The final stage of formation of bubble – loop. We do it out of white beads. The loop represents the low of the 15 beads, fastened at the top of a heart.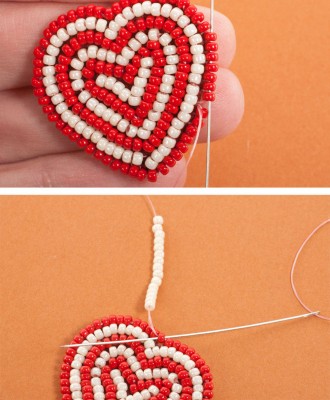 If desired, this Valentine can be used both as a pendant and as a keychain. Well, if your spouse has a personal transport, but the finished product can take its rightful place inside the cabin.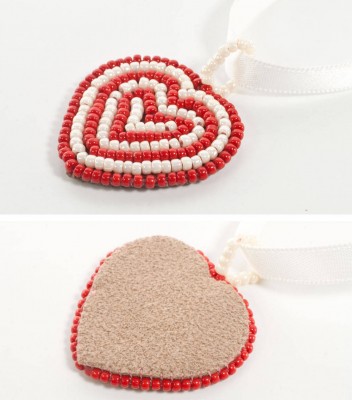 In General, here and all the work is done, left to wait for this pleasant in all respects of the holiday, and give your heart to your loved one.