Today we will analyze with you how you can decorate your clothes with the help of beads and sequins. In the future, this ability can be useful for giving new shades to your clothing and accessories.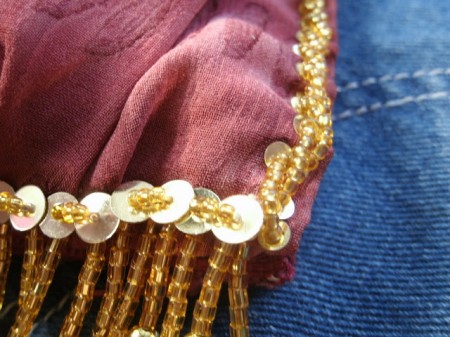 You will need any fabric, it is better to start to just use a cloth that will serve as a sample, beads, sequins, matching colored thread and a special needle for beads.
Start working with, fasten the thread on our flap. Then strung on the needle pietka, 8 beads, and another piatco.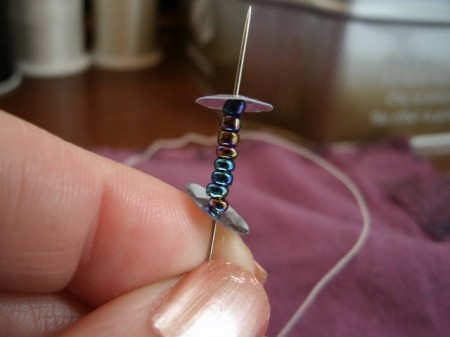 Now low must be attached to the fabric. For this we define the optimal distance between the stitches, which depends on the width of your low, and send back the needle.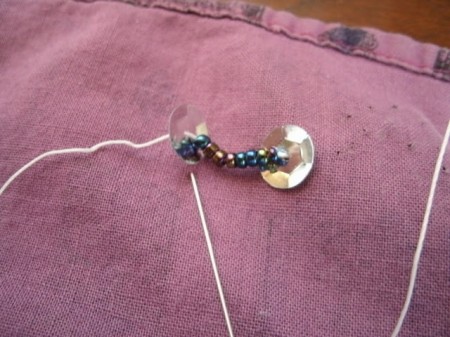 The first stitch is ready. To form the next stitch, you need to bring a needle on the front side, observing the required distance from the first stitch. All depends not only on the density of the embroidery, but also on what picture you have in mind.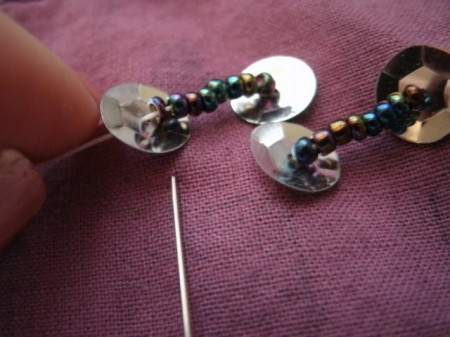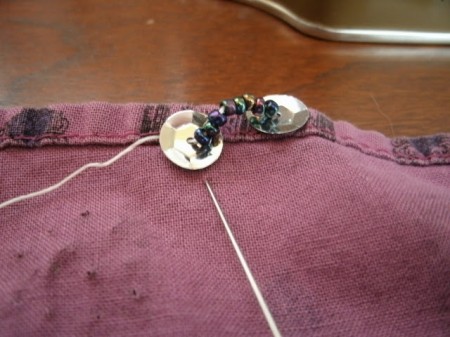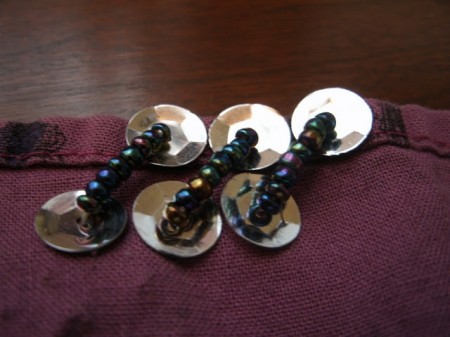 Thus it is possible to draw the edge of any product, this can be a skirt, blouse or scarf. Besides, if the embroidery is more dense and varied, this course can be used to create entire compositions.
This method of embroidery is perfect for hands-on production costumes, which is very important for those who dance, or who have kids attend the relevant clubs.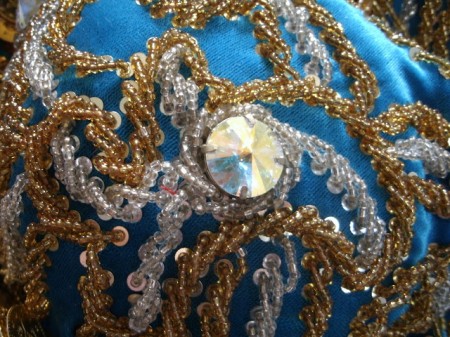 In General, the application of this variant of the embroidery you can find. You can decorate the purse, and then she will be a bright, beautiful and very original. And most importantly, it will be copyright, and such is not found anywhere else.
Further, it is now very fashionable is the shoes, embellished their hands – whether it be knitted motifs, or bead embroidery. If you try a little, even the old sandals that had long since lost the look and color, can sparkle with new colors, and to blend in with any elegant evening dress.