And this is truly summer bracelet, with delicate greenery and delicate flowers. Perfectly complement the romantic image.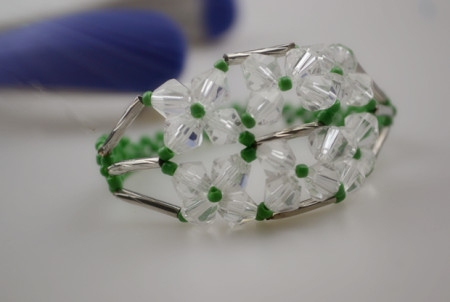 The bracelet is very simple to do, takes no more than a couple of hours. and materials for the job is quite simple – glass beads, silver color, green beads, clear faceted bicone line.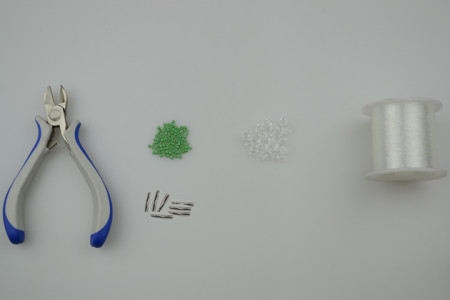 Begin by weaving the first row, consisting of glass beads and faceted bicone. This figure will be part of our band. Cut the fishing line from a decent stretch to make it easy to work with, and strung on his bead, bugle bead, another bugle, and another bead. Move them to the center of the segment.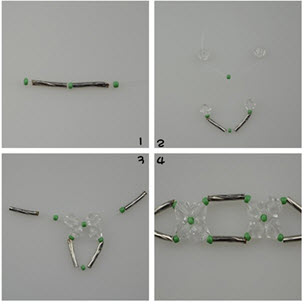 Now on the right and left tails of fishing line strung on the round, and crossed them in then strung a green bead. Again, take each ponytail round. Then the bead, bugle beads, another bead, the bicone, and crossed threads the next bead strung. Thus, we have created two flower. The next step is symmetrical in appearance to repeat the first (forming a triangle of glass beads), crossing the line strung bead.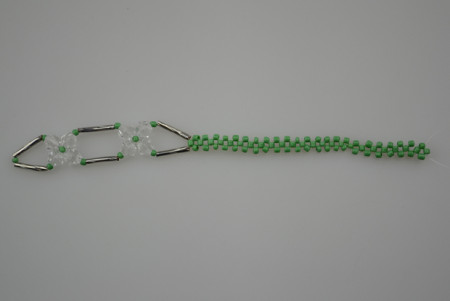 Next, weave the tail from the green beaded cross. It's going to clasp your wrist. So the length should match the circumference . Do not overdo it, or he will uncontrollably fall.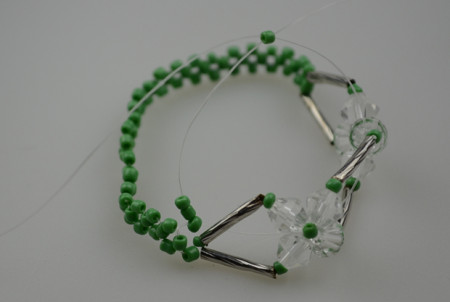 Now we have to make a second tier of flowers, for this, we use the same materials, and weave in two strands. However, we already have one row, so it will use as the bottom side.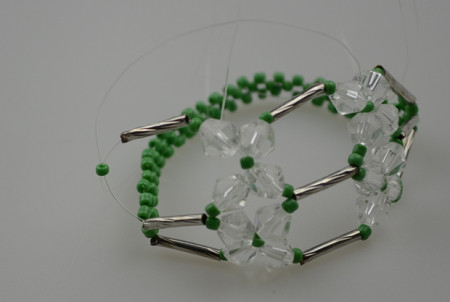 At the end, tie knots, cut off the excess (but not by the root, otherwise it can be dismissed) the remaining tails are hidden in the beads. Now the bracelet is finally ready, you can try it on your wrist and go for a walk. A win-win for the first romantic Dating.