With a little effort, you can make this interesting bracelet from beads. Very important, given the fact that for Windows very soon the summer, and bare wrist require decorations.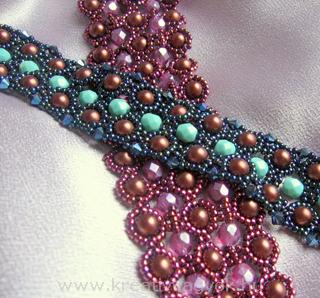 You will need beads, you can use pearl beads, 11 beads, a needle and beading thread. You can use fishing line, if desired, or monofilament.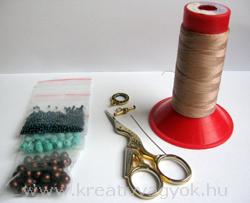 Strung on a thread 7 beads, and crossed tails of the thread at the pearl busine. Instead, you can use beads if you don't want to use in the bracelet are two types of beads.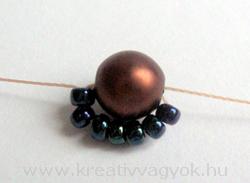 Again strung 7 beads onto the right tail of the thread, and send a needle as shown in the pictures. Tighten.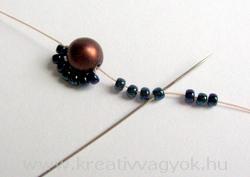 Then strung on the needle 3 beads and put the needle in the bead.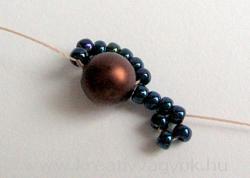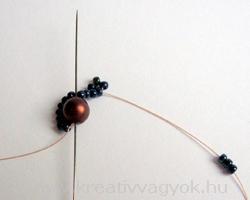 On each side of the beads, add the bead to cover a small gap between the rows around the beads.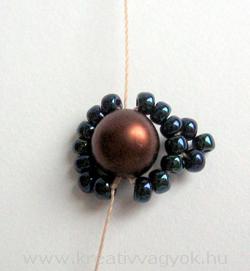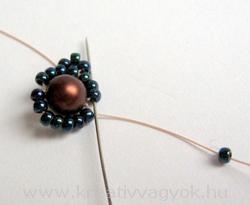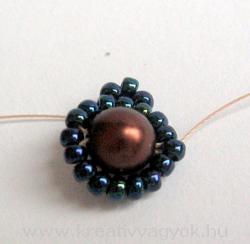 Now on the tail emerging from the Central beads, string 3 beads and put back into the same bead, just on the other side. You get a small cross.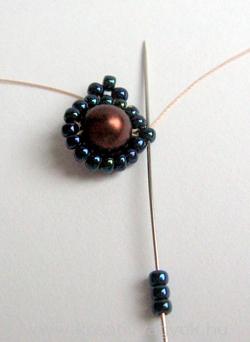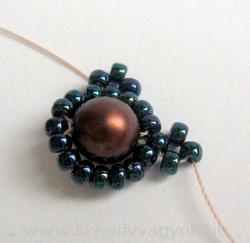 Strung on the same thread a bead and another bead. Then put the needle back into the bead without bead, and promote all close to the netting.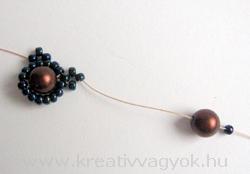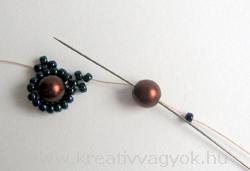 The thread sent to the bead of the previous row, and strung her 8 beads. Put the needle in the top of the bead located above the bead.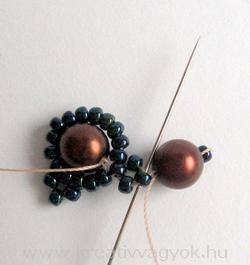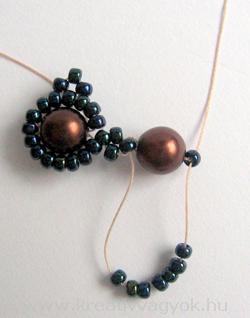 Then strung 7 beads and put the needle to 4 on account of the bead. Tighten. String 3 beads and put it all in the bead, located under the bead.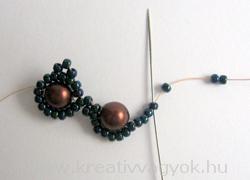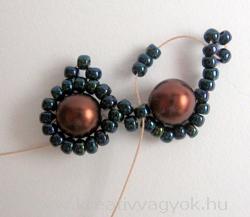 Next, a needle is sent to bead over bead, but on the other hand, where we have no cross, and thus, stringing three beads, and sending back. The formed bead from beads and beads by the same principle, until bracelet reaches desired length.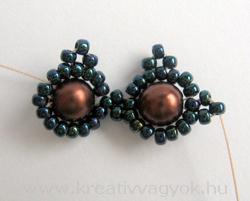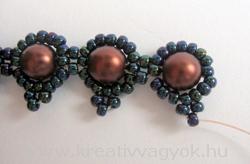 Next, you can get to the second row of weaving.
To do this, expand the work so that all our crosses were aimed at you. Forming another cross over the first, strung on a thread 3 beads, a bead, 3 beads, and sent back to the top bead cross.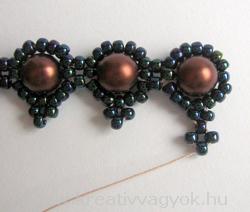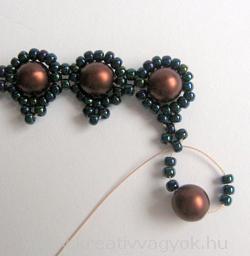 Strung on a thread 7 beads and sent around the beads.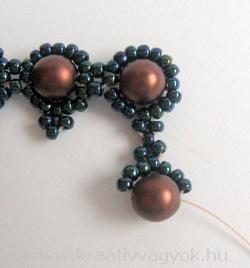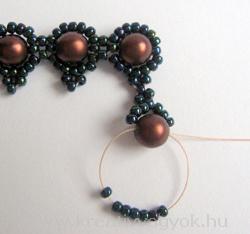 As in the first row, add a bead between the rows of braid so there are no gaps.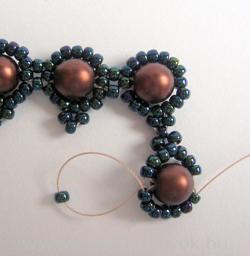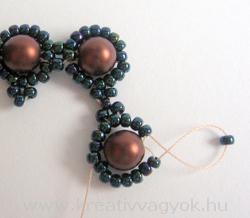 Then the netting around the like working on the first next. The difference is only the nuances of connecting rows together. But it is not difficult, if you look carefully at the pictures.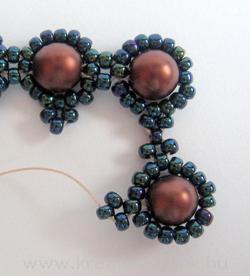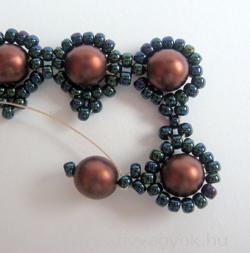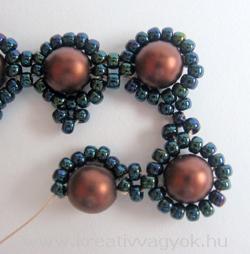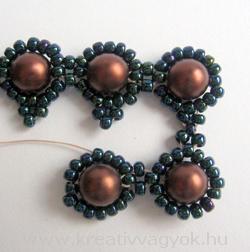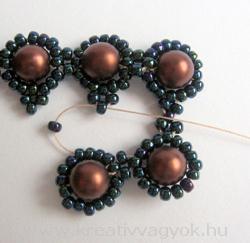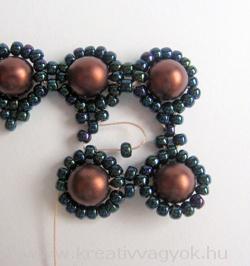 It remains to insert between rows of faceted beads.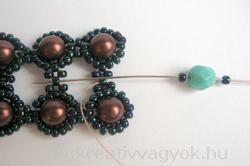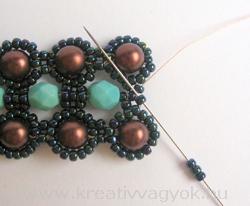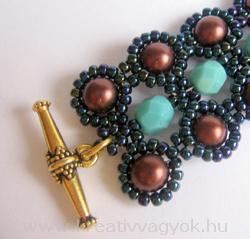 In all, the bracelet is ready. The number of rows can reach three, if you like a very wide options. But two is enough La the fact that the product looked very interesting.