Today the basis of our next products will include a very unusual material – rhinestones, which you can buy in the store. They are sold not separately, but by the meter. If you become interested ,you are welcome to pass on.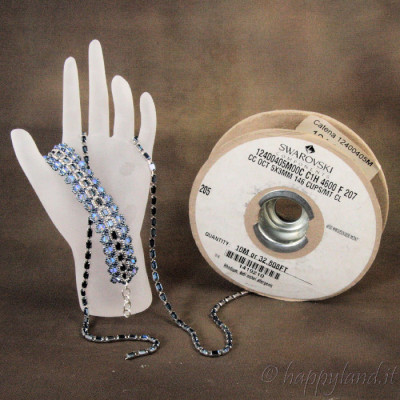 And so, unrolling from the roll rhinestone strip the necessary length. It will depend, as always, in the case of the bracelet, the width of your wrist. You will need beads of several colors and faceted bicone.
Start with the fact that no matter how sheathed our bead rhinestone on the sides we will have 4 beads and the top and bottom of each of 3 rhinestone beads. The so formed chain until we run out of rhinestones. Don't forget the beads to secure the thread on the basis of rhinestones.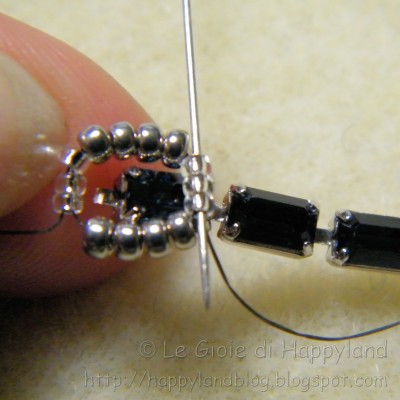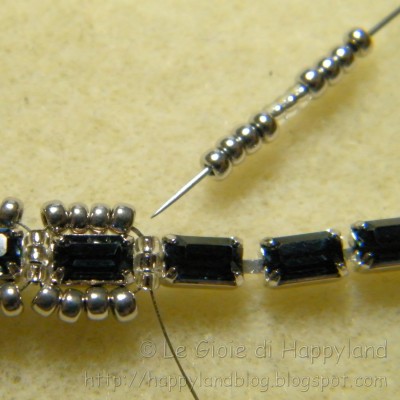 Let's go back a bit, inserting between the segments of the bead to hide the gaps that have arisen in the formation of the last step.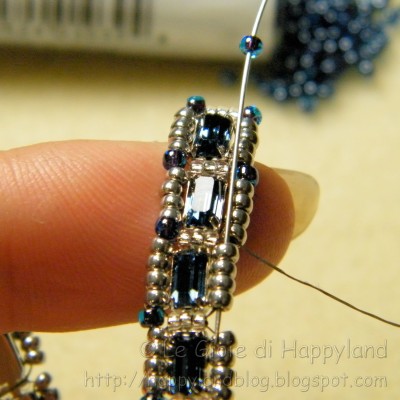 Our next series will consist of beads and bicone. We will continue to form the braided our strips of rhinestones. To do this, strung on a needle one bead, bicone, another bead, and sent it in the next to go dark bead that we used for the formation of the previous row.
Continue to weave with both sides of our bracelet.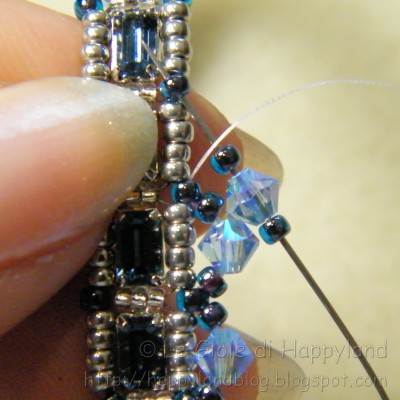 After this series is over, proceed to the formation of another, second to last. It will help to make the edge of the item more delicate. This thread needs to get out of nikonusa, with his right hand, string on 7 beads and put it into the round, but on the left side. Tighten. It turns out the number on the round. Again, continuing to weave from both sides of our bracelet to the pattern was symmetrical.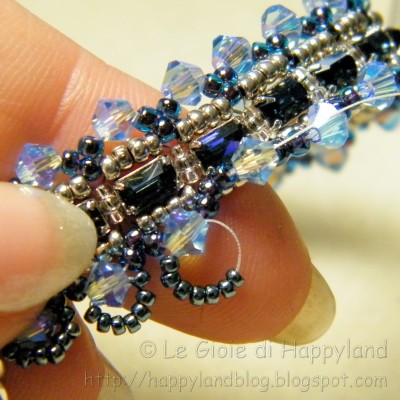 And now the last row, which will block the spaces between the previous rows. Just insert between segments according to another dark bead. And then will only have to attach the clasps, and you can enjoy a new purchase.