Today we offer you to create here such bracelet. Despite the ease of performance, it looks quite decent, and is able to add elegance to any wrist.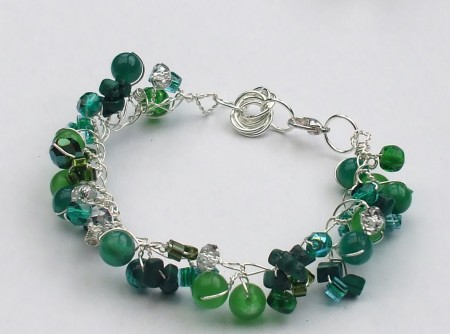 For work, we need wire that can survive a large number of bends without consequences, beads of different shapes and beads. So you need a clasp that can be easily bought in the same store as everything you need for beading.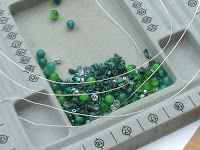 Start with the fact that the coil wire cut quite a long piece. This will be the beginning of our first low for the bracelet.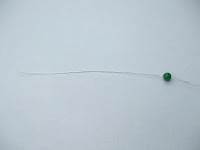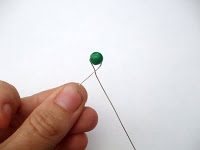 Strung it bead, and directly beneath it twists the wire. Too many turns to do, because in all good measure.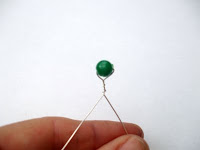 The next step is we are going to use the beads. Since they themselves are small in size, it is only natural if we take more than one bead, but several. Only 3 things. Move them a small distance from the first beads, and again twist underneath the wire. After a few turns. The beads together to form a small tuft similar to Shamrock.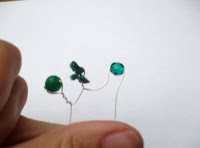 The next course we'll have beads again. Alternate beads and beads of different textures to make the bracelet more interesting.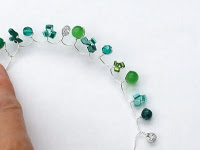 The formed bead to the desired length, orientirueshsya on the thickness of your wrist.
In the same way formed by the second bead, she has a length slightly to exceed the first. And the distance between the beads and the beads should be slightly more than low.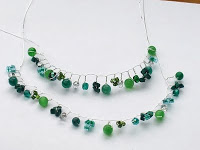 Connect them among themselves.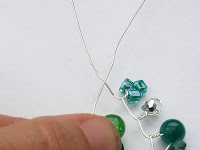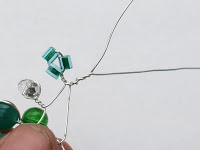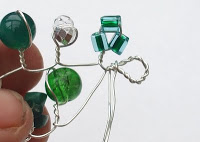 Don't forget that at the ends of the bracelet must be formed in loops that will fasten the clasp for the bracelet. Attach previously prepared fasteners, and admire the completed work.
That is, in principle, that's all. The bracelet is ready, you can add it to your jewellery collection, or give a good man for any occasion, or even for no reason.