Today we offer you a floral bracelet, to make you it can do if you have a little free time and the necessary materials.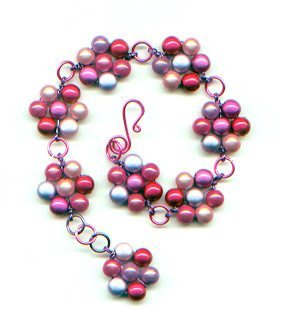 You will need wire, it is better to take not so subtle, since this material is one of the main, and beads. As well as tools for working with wire – pliers and pliers.
To start, cut off a small length of wire, and string on 6 beads. This will be the base of the petals of our flower element. It collected all in flower, focusing on step-by-step photos.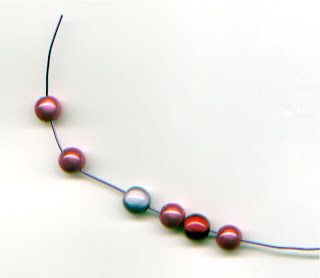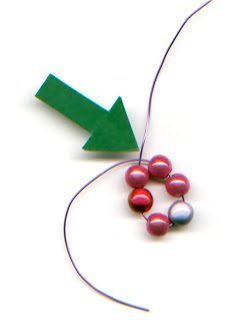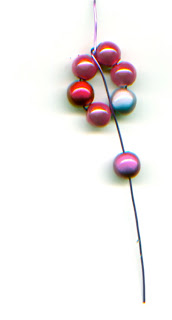 Next, insert another bead into the middle of the flower, it will be the core.
Now the upper part of the wire (it will be attached to the clasp) are made into a loop just above the beads, and make a few turns on an empty stretch. This is necessary to ensure that the bead is firmly held on the element. Cut off the excess.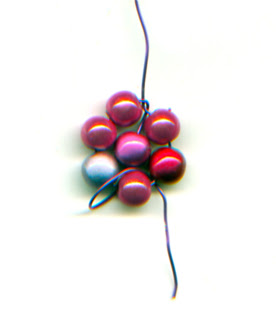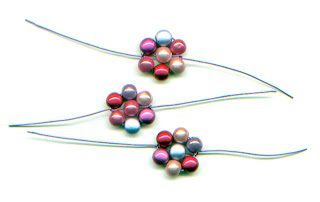 With the lower part of the wire doing the same, that is, forming a loop. One element is ready. Such we need pieces 7, but here focus on the width of your wrist. Since the elements themselves are quite large, don't forget to try the bracelet on your hand, so he didn't come out too great.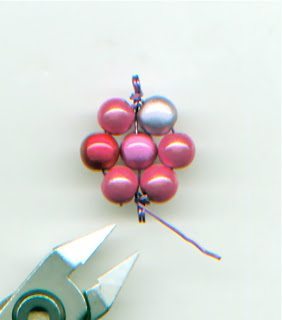 Next, collect the items in the bracelet. This is generated from the wire rings (you can also buy ready-made at the store), and using them shape the bracelet of the required length.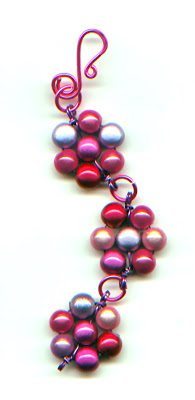 The clasp can also be made from wire, or buy a ready-made option if you don't want to bother.
As this element can easily become an earring, if you attach enclosure or ring, if you make a wire bezel that matches the girth of your finger. You can even turn it into a brooch, if you stick a special pin. And if you want it all to turn into an interesting set that can be worn both in complex and separately.