Here's a nifty little bracelet we offer you to make today.
The work is very simple and will not take much time. The bracelet consists of small motifs in the form of stars, which are very simply made with the use of beads. You will need bicone beads and two sizes 15 and 11.
Start with the fact that strung on a wire or monofilament, depending on what you prefer to use, beconase and 11 beads, alternating them as shown in the diagram. Start with the beads, then round the bead again, and so on. Generated from this low round.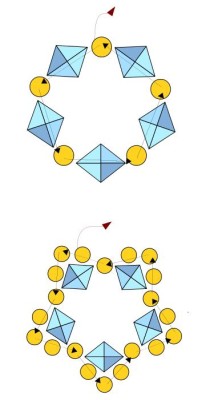 This circle is the basis for our stars. Now the next generated number. This would add three beads above the bicone. When this line comes out of the beads of the first row, it strung 3 beads 11, and sent the line into the next bead of the previous row. So formed the second row in a circle.

For the latter, the third row it is necessary to use beads of a smaller size – 15. For the formation of a number line should go from the first beads of the previous row, not strung on 3 small beads and put it into the 3rd bead of the previous row. In this case, we pass one bead of the previous row. These passes are required in order to form rays of a star for the bracelet.
Create as many elements as you need for the bracelet of the required width. After that, all the elements are interconnected in such a simple way. It shows clearly, what kind of beads used for this purpose, and how to do it.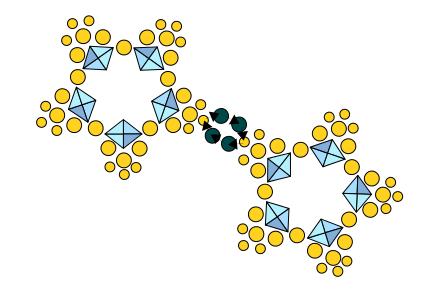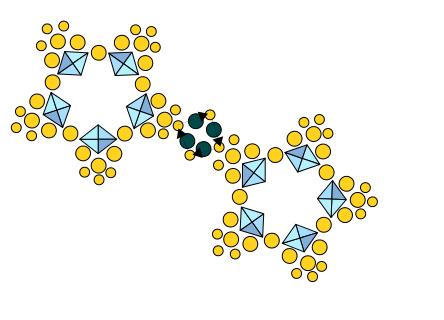 Stars bracelet get a very small, neat and cute. If desired, one of such elements may become an earring, or a pendant that will decorate and complement your bracelet. And get a set that can be worn together or separately.