Will again engage in the manufacture of jewelry in this technique. Our current version is a great start for those who are not at risk to take on more complex products. That necklace, I would even say necklace in soutache technique, is simple, and thus leaves a lot of options for the imagination.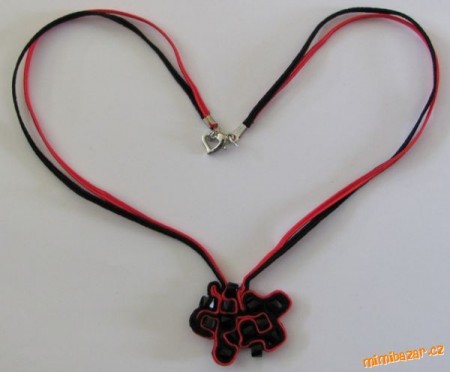 For work, we need the cord to soutache, the same color, but you can take a few, contrasting colors. Large beads or beads, and thread needle and matching color.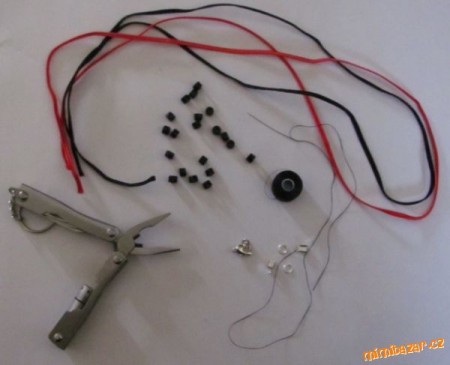 It all starts with the first beads, or beads depending on what you chose. Position it in the center of the selected soutache cords, in this case we have two, contrasting color, and sew.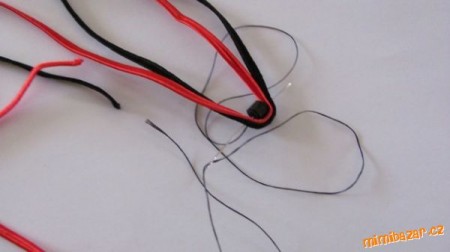 Next step – sew the second bead, wrapping the soutache in the right direction.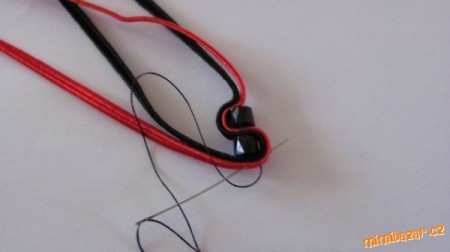 And after that starts your flight of fancy. Sew and bend the soutache as you will seem more attractive. There are no restrictions. Fancy style differs, that may be completely unbalanced, and beads, beads and soutache can be arbitrary.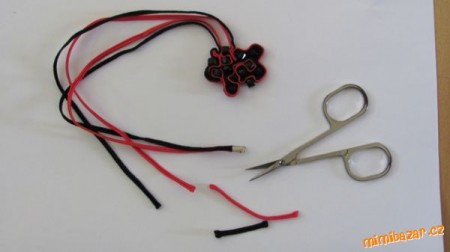 All this can be seen in the process, and you can change direction as many times as you want.
Since we had the soutache cords with a length of one meter, much did was nothing. Loose ponytails will perform the role of chain. So you need to leave enough to have enough for the necklace.
To make tails will by means of special clips with fasteners. Simple closure is not suitable, because the soutache cord can start to crumble with the end and lohmataya that will spoil the appearance of the finished product.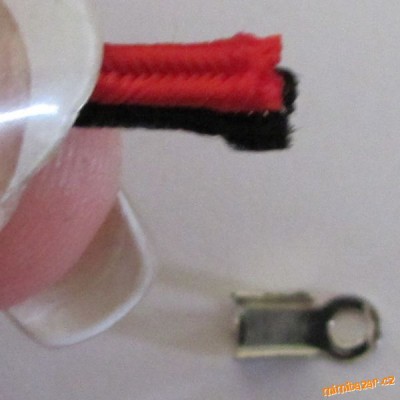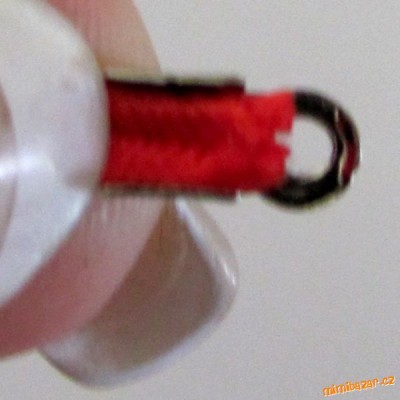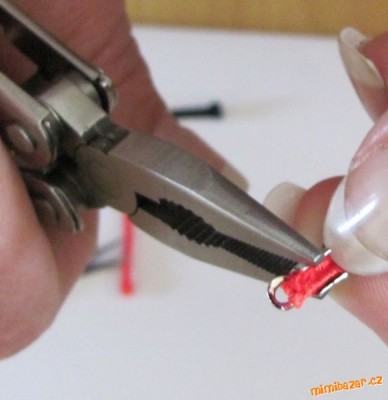 That's all, necklace ready. If you are wondering how can go netting in what direction, and what will come of this, let's see more pictures of similar products. It shows what a fantasy pendants you can create if you use this method.