This bracelet is perfect for mom and daughter. He is very gentle, graceful, and the process is extremely simple, and you will see for yourself below.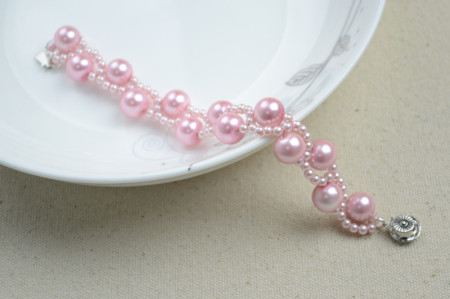 You will need round beads pink, beads in tone, fishing line (you can use wire, the product will be better to keep shape) and fasteners that you will use.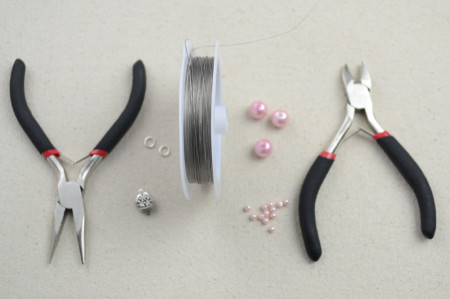 Start with the fact that strung on wire or fishing line, one bead, and 6 beads. Then we crossed tails of fishing line strung next to the bead. It turns out that the bead seems to go around our beads. The number should be at the center of the wire segment, as the netting will go in two threads and we'll need both tail equally.
Now on the right tail we strung one bead and one bead, and left 4 beads. And again, crossed all the threads the next bead strung.
Thus, we do row after row until the product reaches the desired length.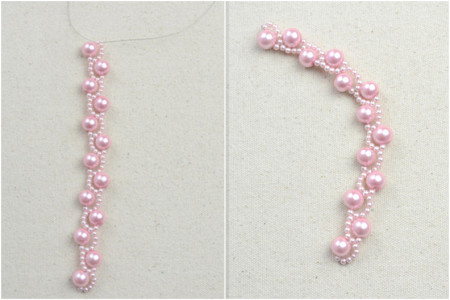 Pretty simple, don't you think? Such a bracelet is not time consuming, and the technology available even to beginners. Now it is small, it remains only to fasten the clasp, which you have prepared initially.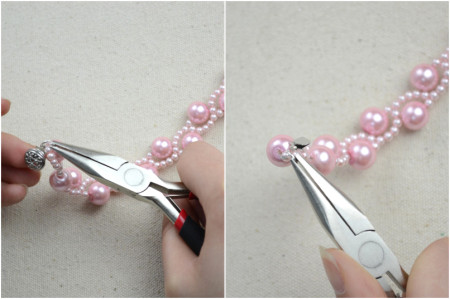 To wear such a bracelet can be with any clothes, but especially good it will look with a dress or a bright sundress. It will emphasize the elegance of the wrist and will make it more tender. Considering just the models, for weave it is possible to involve your child. Any girl would be happy to make your own jewelry, especially if you can start with quite such an attractive option.
In the same style you can do and long earrings. It is enough to weave an element with a pair of three beads, and to attach fixtures. And then instead of one bracelet, you will have a whole set that can be worn any day when you want to.