So, to create this bracelet you will have to remember the skills mosaic weaving. And the rest is paperwork. A little time, and your box will be replenished with another version of the beaded bracelet. So, braided bracelet in peyote!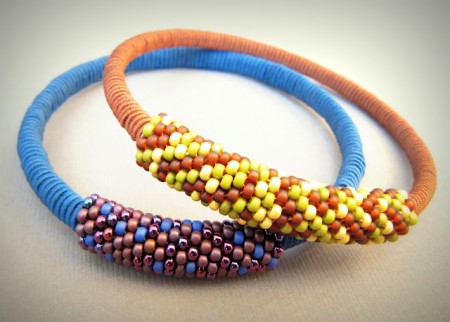 For work, we need a harness of any color, mixed color beads, fishing line or monofilament and metal bracelet. He just did, and will be included in the bracelet.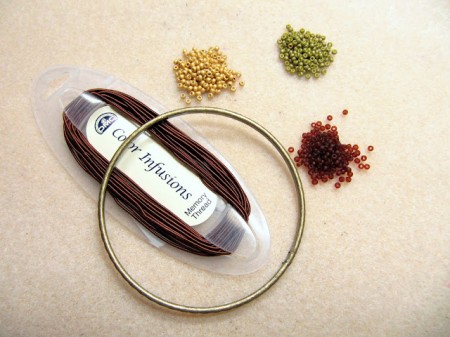 Oh and don't forget to prepare the adhesive, it is better to take the silicone. In this case, this option is the most reliable and more familiar to the Amateur world. It begins with the fact that you leave a drop of glue on the metal bracelet, and hold the harness. Until the glue has dried, carefully fasten wiring, glue that is.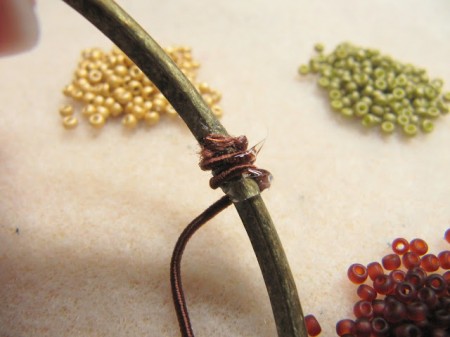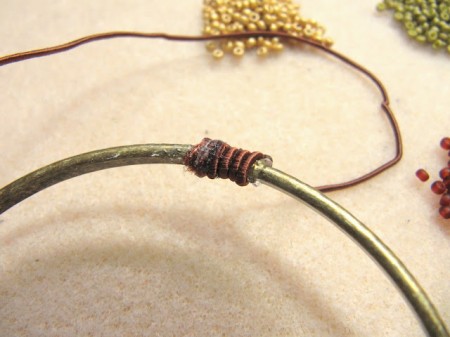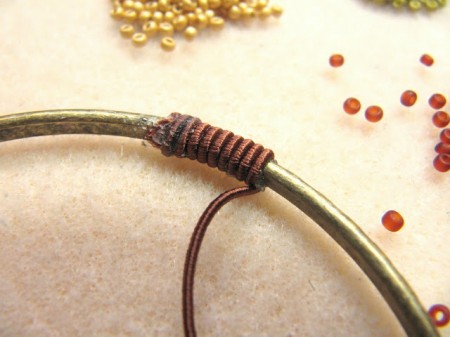 Now we begin to tightly wrap the harness ring bracelet. The main thing is not to rush and do everything carefully.
When we get to the point where we started, again add a drop of glue and finish. Don't worry if you can't quite accurately, and part of the glue seem on the winding. It will all be hidden.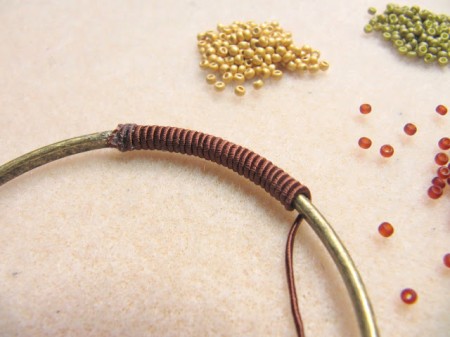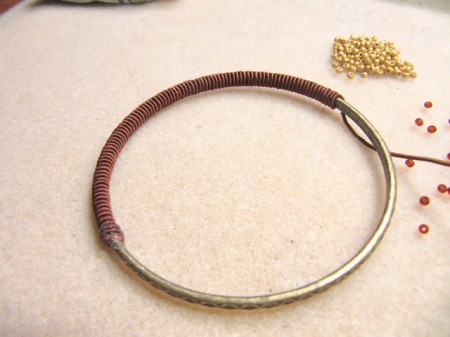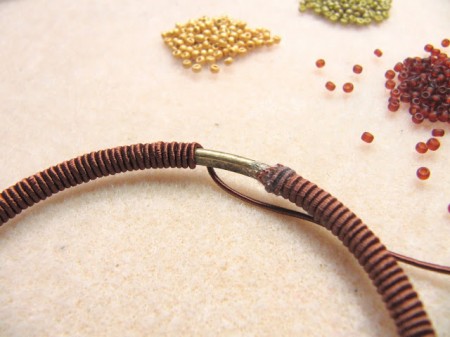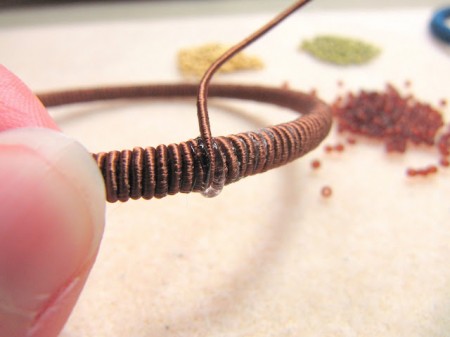 Leave blank in the face and be accepted for the beads. Colors depends on the color of the cord and does not have special meaning. As well as the order of stringing.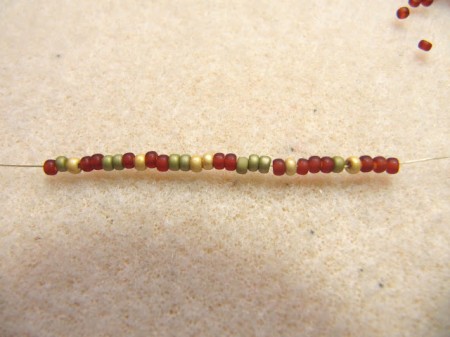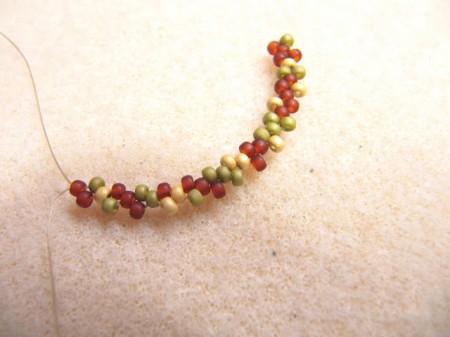 Make a thread in accordance with what lengths you need cut. Its main purpose is not only to decorate the bracelet, and hide the not-too-tidy endings. So especially long to do, there is no need.
And begin to weave. If someone forgot, look at this scheme, and remember, everything is easy.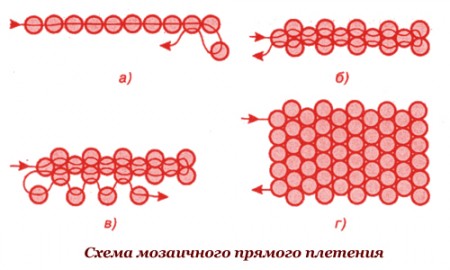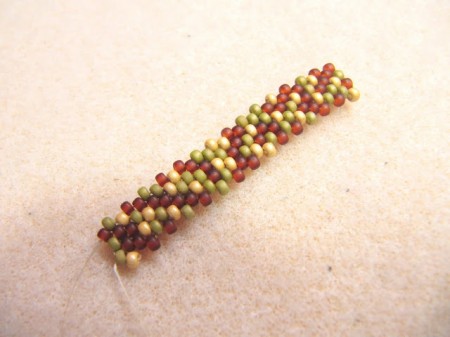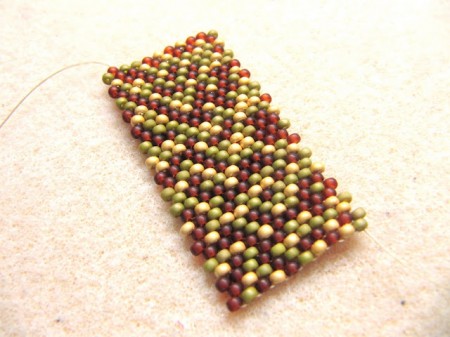 Braided cut height should allow him to fully embrace wrapped bracelet. After the weaving, carefully placed on the prepared cut the band and sew the ends of the beaded fabric.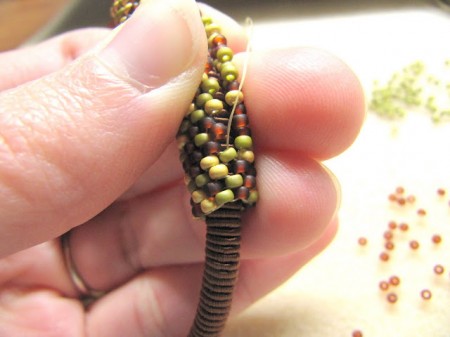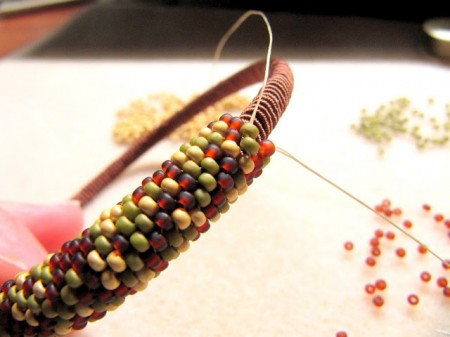 That's all, unusual bracelet is ready, you can do in a couple of his another, of a different color.