This bracelet is perfect for hot summer time. It is lightweight, original and goes well with a summer bag in the same color, you can make yourself. But with regards to purses, that's another story, in this case we are interested in fabric bracelet with beads.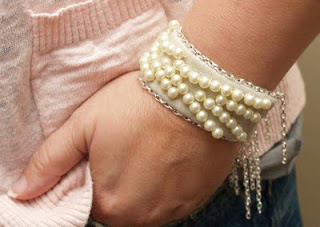 So, to work we need pearl beads, lots of pieces of chain and fabric. Cut from a common piece of fabric small piece, 6 centimeters in width and 40 in length. The ends of this cut should taper, as well as the pictures.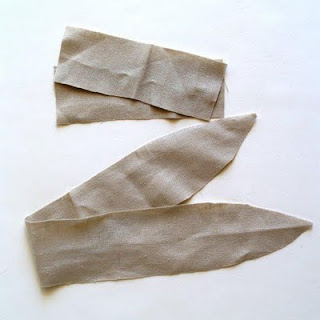 In addition, we will need two rectangular pieces of width 5 cm and length of 12.5.
Fixed in the center of the longest segment of our rectangles by using the normal pins and turn on the front side. This layer is necessary for us, because the beads themselves are thin to heavy cloth, so that no extra Foundation bracelet out of shape, and in our case this should not be allowed.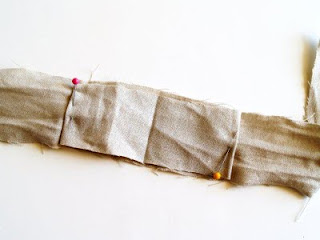 Here we draw stripes, which are supposed to be beads.
Now take up a needle and thread and begin to sew the beads, being guided by the sketch.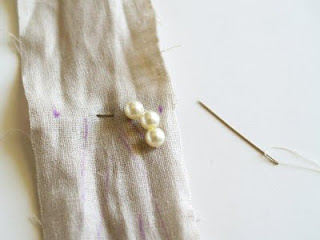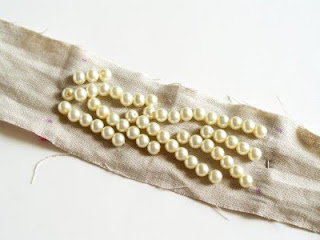 Then again back to the reverse side. Since the fabric we have crumbles, the edges of the segments to be processed. To do this, bend them and filed, ensure that the seam is not too big or rough.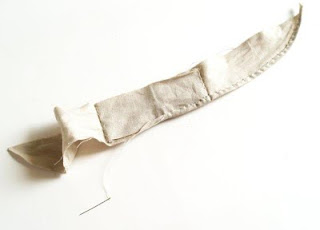 You can defer cloth based with beads and refer to the chains. Divide them into segment 24, each of which must be of length 5 cm.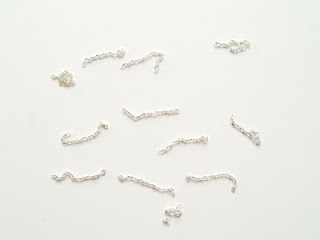 The bracelet is sheathed on the edge of the chains. And then the remaining pieces attached to the parts sewn on. Free from such dangling segments remains only the section with embroidery. It is rather tight due to the fabric base in several layers.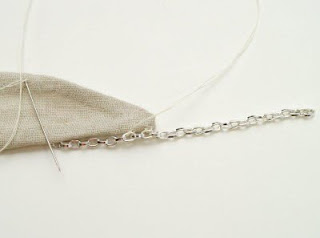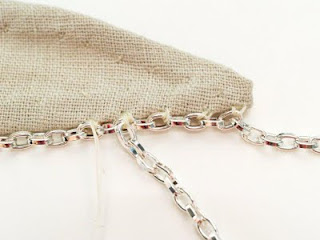 That's all a great summer bracelet is ready. Well, if you have the accessories made from fabric of a similar color and quality. But, nothing prevents you sew them yourself, to make the image more appealing and consummate.