Soon women's day, and it would not hurt to treat yourself to a new piece of jewelry that will complement the overall outfit. As thereof, and offer here a nice bracelet with motifs in the form of rhombs.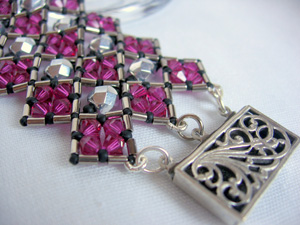 To prepare thread for weaving, glass beads, beads, and bikosi. Don't forget about the fasteners that are needed at the final stage.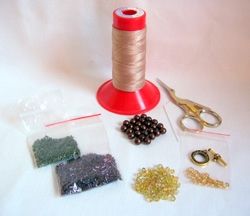 Start with the fact that strung on the thread 8 of the conventional beads and the same beads, alternating between them. Then low connects and turns into a circle.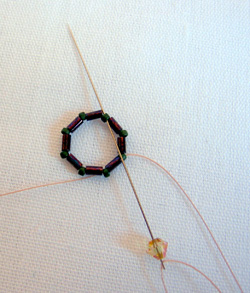 Begin to fill the circle with faceted bicone. Just for every motive they will need 4 pieces. It turns out that each round is between the two bugles that form a corner of future diamond.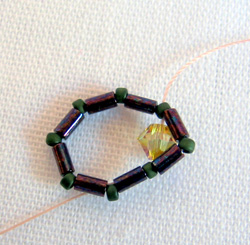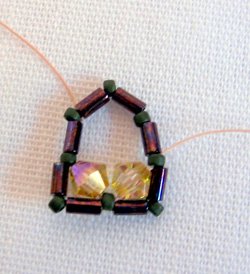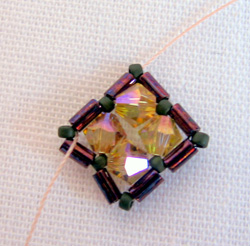 The following piece starts in the corner the previous thread should get their beads. It is already strung 7 beads, because the eighth we have one in two pieces and 8 beads. Lock in a circle. And again fill the resulting element bicone.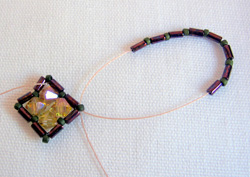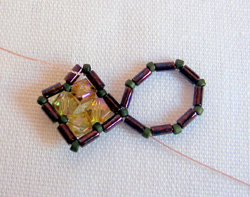 Continue to weave the first row of elements until the bracelet reaches the desired length. Then it's time to move on to the second tier of the jewelry.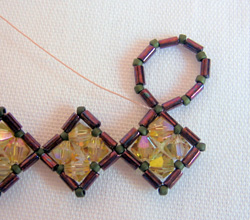 Now the thread should exit beads top corner of the diamond. Again forming first a circle of glass beads and beads, and fill it with a bicone. In the process of weaving do not forget that you have to form the basis already there are some beads from the neighboring elements. Keep this in mind during set of glass beads and beads, or the bracelet will not be too smooth.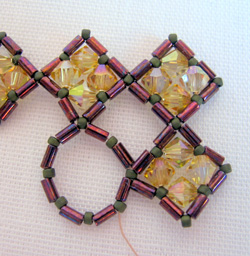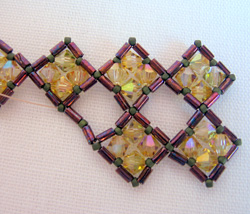 All tiers of diamonds can be as much as anyone, but the best option is three. So the product will look moderately luxurious, to emphasize the elegance and subtlety of your wrist, and it won't look tacky.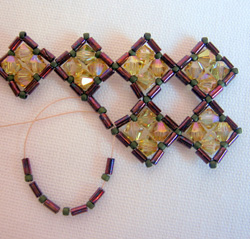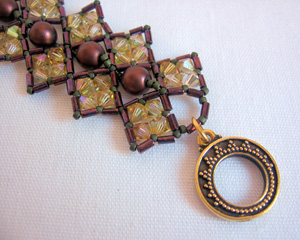 In the end there will be add the clasp and you have a new decoration that will help to highlight your beauty during the festival.