Fine art
Visual art — a specific kind of artistic creativity, the creation of visually perceived fixed man-made artistic forms; generic concept that combines different types of painting, drawing and sculpture.
The Study of art in the primary school is designed to form students ' artistic way of knowing the world, to give a system of knowledge and value orientations on the basis of their own artistic and creative activities and experience of familiarizing with the outstanding phenomena of Russian and foreign artistic culture. The contribution of the educational field "Art" in the development of the personality of the graduate of the basic school is to develop aesthetic perception of the world, in the education of artistic taste, the need to communicate with the beautiful in life and in art, to provide a certain level of erudition in the field of fine arts, in the conscious choice of types of artistic and creative activities in which the teenager can show their individuality, to realize creative abilities.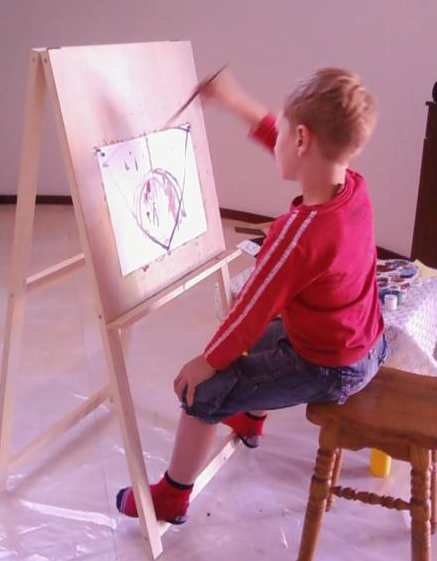 Art education Goals:
Development of artistic and creative abilities of students, imaginative and associative thinking, imagination, visual memory, emotional and aesthetic perception of reality;
Education of culture of perception of works of fine, arts and crafts, architecture and design;
Development of knowledge about fine arts as a way of emotional and practical development of the surrounding world; about expressive means and social functions of painting, graphics, arts and crafts, sculpture, design, architecture; acquaintance with the figurative language of fine (plastic) arts on the basis of creative experience;
Mastering the skills and abilities of artistic activity, a variety of forms of images on the plane and in the volume (from nature, memory, representation, imagination);
Formation of sustainable interest in the visual arts, the ability to perceive its historical and national characteristics.