Paisley is a pattern, which is one of the main components of Irish lace, which is knitted by a hook. However, this element recently began to appear and actively used not only in knitting, but also for decoration items. But today we will talk a little bit about the Paisley patterns of beads.

For this element we need a piece of thick fabric which will not crumble, beads, beads, sequins, needle and thread. Here presented to your attention some of the templates that can be used for the manufacture of such elements. By the way, you can use them not only as an element of embroidery on clothing or accessories, but also as an independent part of any decoration.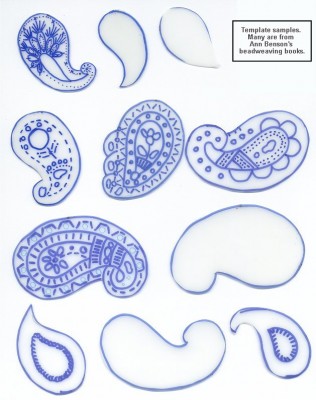 For starters, using a stencil or template, apply it on the fabric the outline of the future pattern.
Now we start to embroider it with beads. Use the technique of back needle, as in the case of cabochons.

Approximately so it looks in the process.
Once the loop is fully embroidered, strengthen embroidery here on such a scheme. This is necessary to ensure that the beads lay close to each other. In addition, after this treatment, the line bead will be more smooth and beautiful.

Next, make one inner row paillettes sewing. If you still don't know how to work with them, please note that this scheme.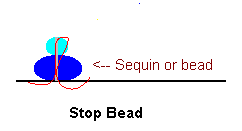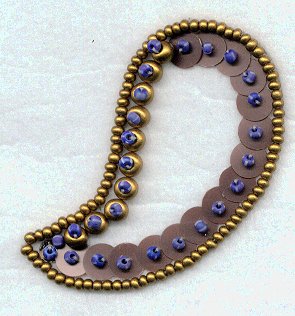 And now we continue to fill in the inner part of the element. For this we use a method that is called coaching. It shows clearly exactly how it happens.

In General, the further filling in of the pattern depends on the element size and available in your Arsenal of materials.
When the item is completely ready and is embroidered, we cut out and glue to another piece of thick cloth, and then cut out again. This is necessary in order to hide the reverse side of the product where we see all the knots and seams.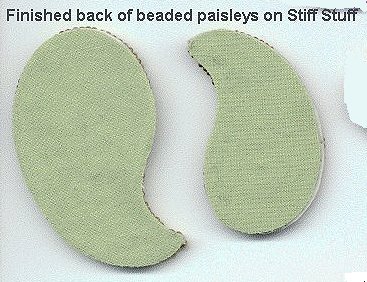 In General, the item is ready, you can use it in any product, for example, this pendant will be a great use of Paisley.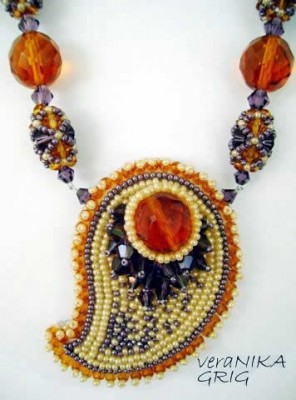 Tags: Paisley