Today we offer you to learn how to weave an original Christmas stitch which their appearance is very similar to the rows of Ndebele. It will be interesting to look into any broad product – bracelet, collar, purse.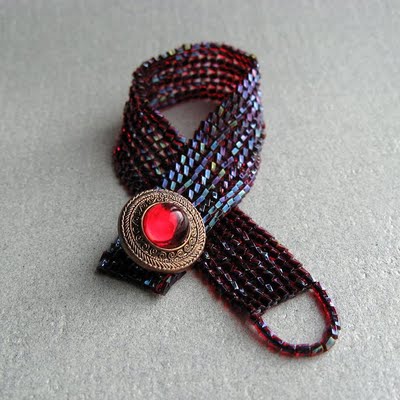 For starters you should weave the Foundation for this work, author for this takes beading in a contrasting color (red), at the time, as the primary will be black. It's easier to trace the alternation of action. Suggest you to do the same, to produce a sample, and then to take on anything full with solid beads.
Form a chain of 2 beads. All of these pairs, we need an even number (in this case 8)
Look at the guide below and start to work.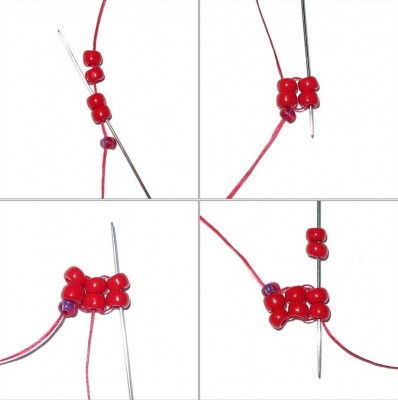 The next step we connect the black beads for the formation of ranks, similar to the Christmas tree.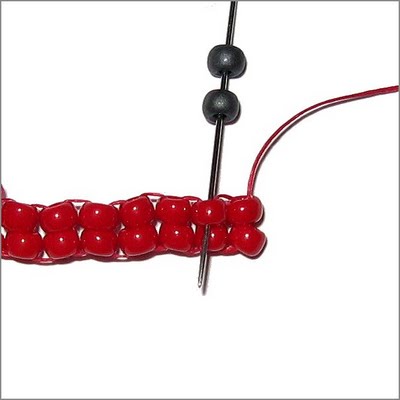 Start with 2 black beads, which we strung on a needle and thread. To pin them on the working canvas, using only the top row of our couple beads. The pattern will be to organize a pair of black beads, which in turn must be fixed on the fly.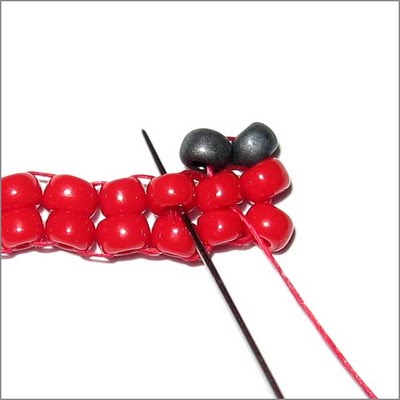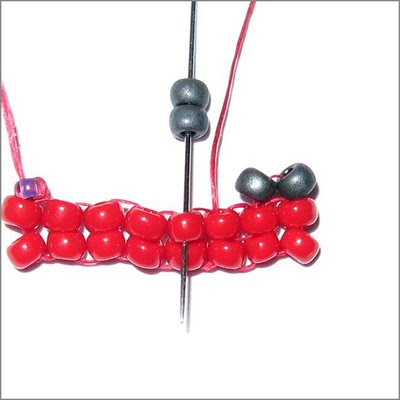 Each step consists of a pair of beads that need to be fixed on a pair of the previous row. How to do it correctly, see below for submitted photos. Even in the absence of the scheme, each step is clear, so to invent anything not necessary.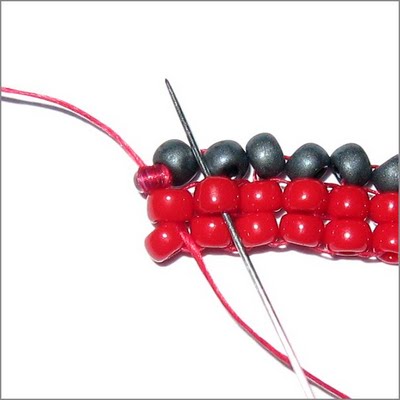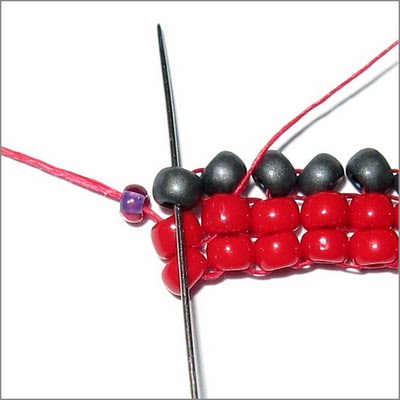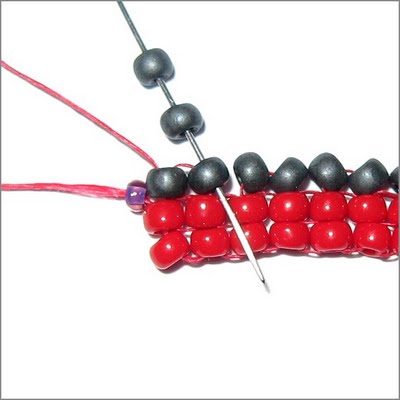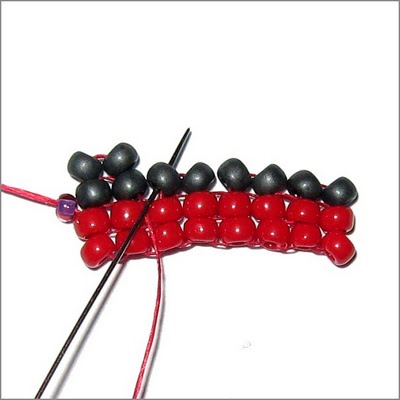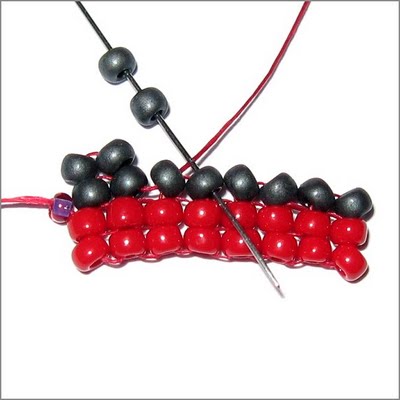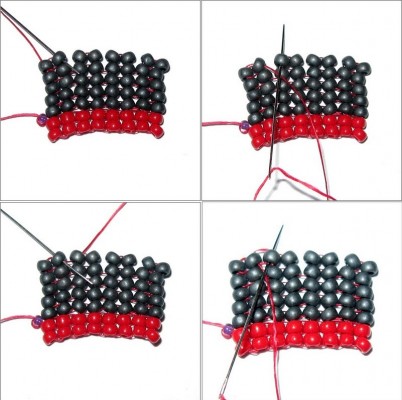 The length of such fabrics can be any. If it's a bracelet, it just applied to the wrist. In General, they weave up until the product reaches the desired length. But as the sample is enough to make just 5 rows.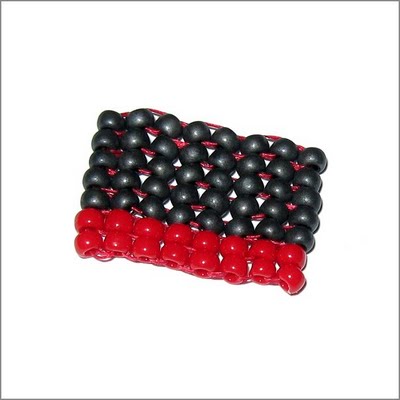 And here are examples of the products that can be made using this form of weaving. One option is dense powerful bracelet on the frame with the original large button. In General, this option is also under power, just a little try.