Amazing romantic ring will add to your collection of beaded jewelry. Moreover, we have already made the bracelet with this floral element. The ring will help you to create a bright set.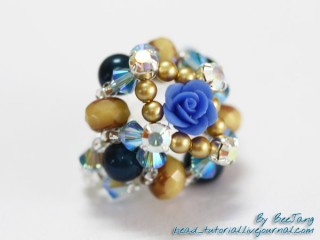 You need these crystals.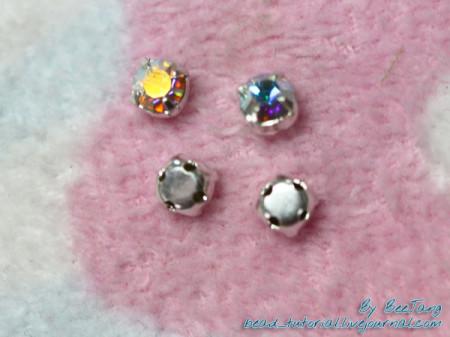 You also need beads of 3 mm and 6 mm bicone 4 mm, beige faceted beads, a Central rose, beads 11, and nylon thread.
Unrolling of the total roll of filament is about 110 cm, and pass through 2 and 4 holes, strung on each tail with 2 beads and cross the thread in rose.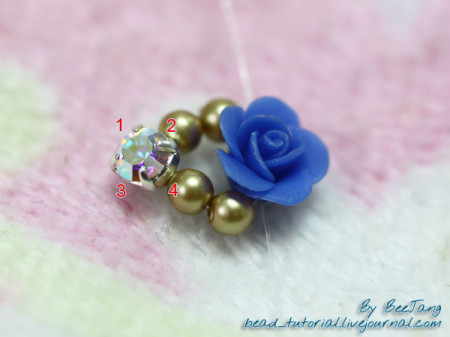 Next, take each tail in the two beads and cross the thread in the crystals, coming after 1 and 3 hole.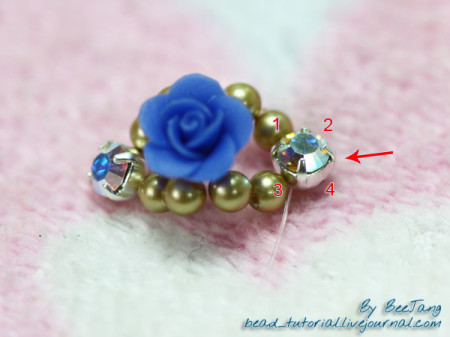 Return the thread through the beads back. On each side of the inserted crystals.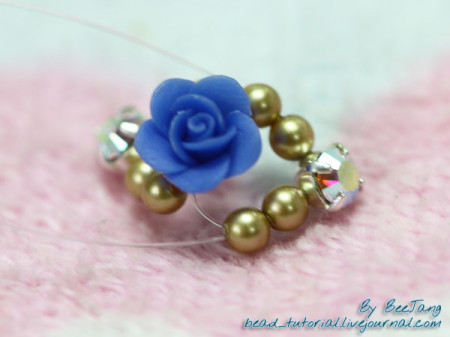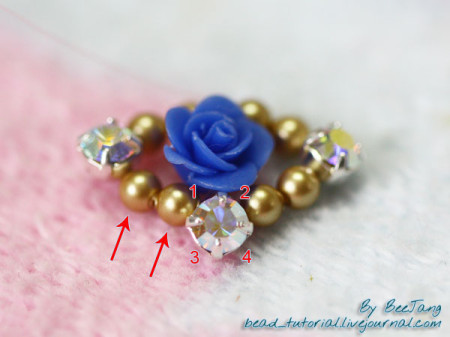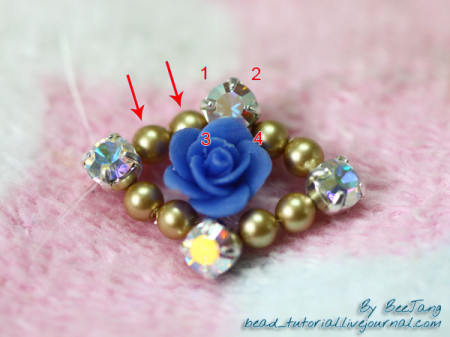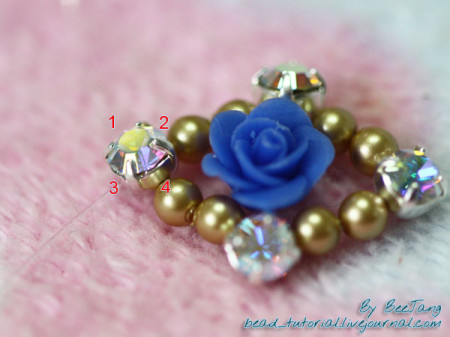 And send the thread through the next two beads, and rhinestone top. Thread should go through the two unused holes on each side of the rhinestone.
On the lower tail strung round bead, dark bead and cross both threads in the bead and the bicone.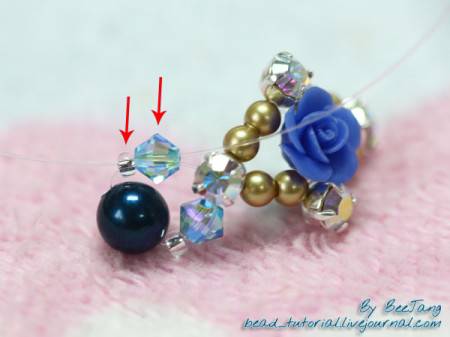 Further, the lower tail of the thread is sent through the beads to the rhinestone, and on the upper strung faceted beige bead. Cross both threads in the threaded bead and the bicone.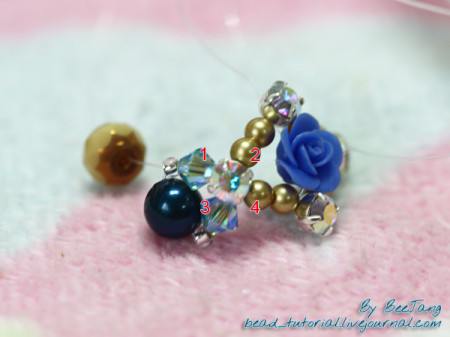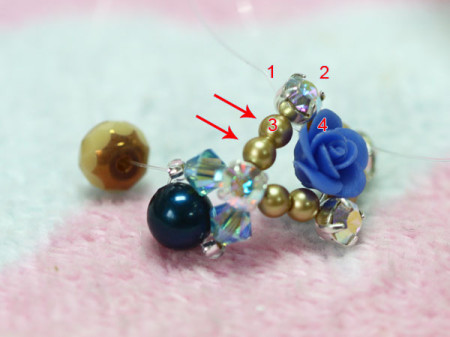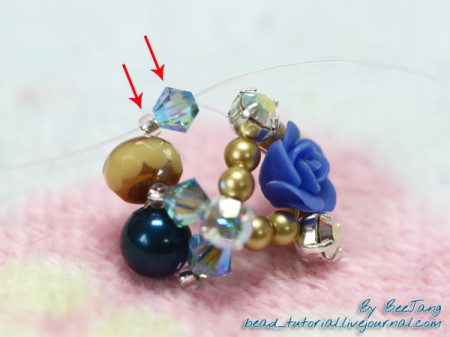 Right-the thread should again emerge from the crystals, but from the 1 hole. Take the left ponytail black bead and cross both threads in the tail bead and the bicone.
So we continue to spin in a circle until it ends on a faceted busine. In her one and cross both threads.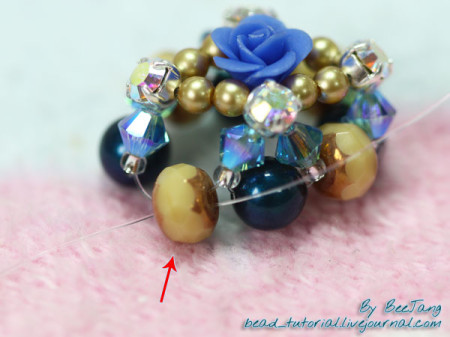 Turn the product, and pass the thread around the circle, adding in the spaces between the beads, one bead. And don't forget all this is how to tighten that the design is well kept.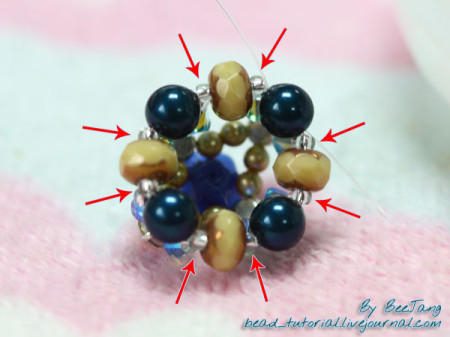 The motive is ready. Could finish this right now, but in order to make the ring still needs a little work.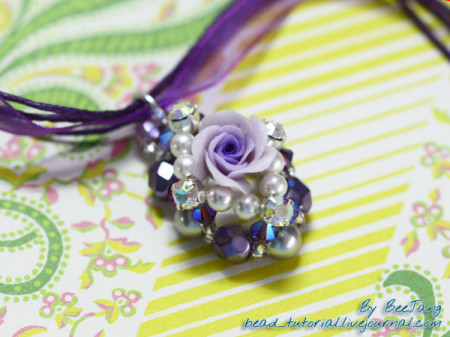 For this, two threads should exit beads located near the pearl bead. Strung on each of the tails, one bead, one faceted busine, and crossed threads in the next strung in the course of the bead. Next, weave a cross in the rim, equal to the size of your finger. And the other end symmetrically.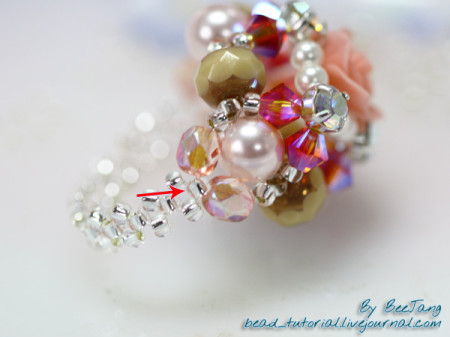 The ring is ready, can be worn with pleasure.