Make a necklace is not difficult. Need supplies and a little time. Summery and charming option to adorn your delicate neck, and emphasize the femininity.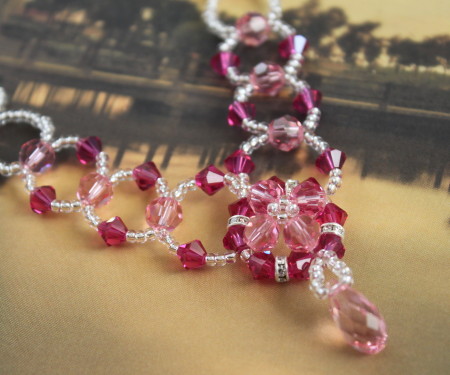 To work you need to prepare the beads, bicone, faceted beads and small curved elements (they are also sold in stores accessories) and you will need a clasp, through which a necklace can be worn with pleasure.
For starters strung on a segment of fishing line 4 mm bicone and 5mm beads as shown in the figure. And don't forget the notched element. He's not a center in this motif just makes it look more interesting. Do not forget about the bead. In the last strung faceted busine we cross our tails twine.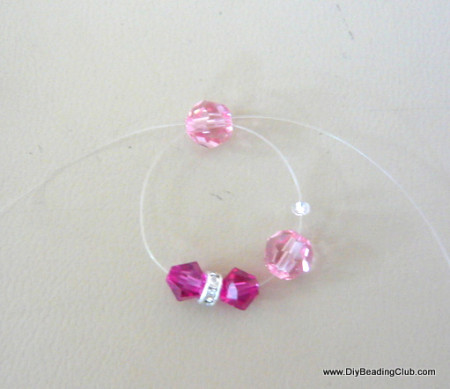 Next to the right tail strung bicone shaped element, another bicone, faceted bead and cross both threads in the next strung bead. We begin to form flower petals.
Added to the right tail two more beads and cross the thread in the second of them.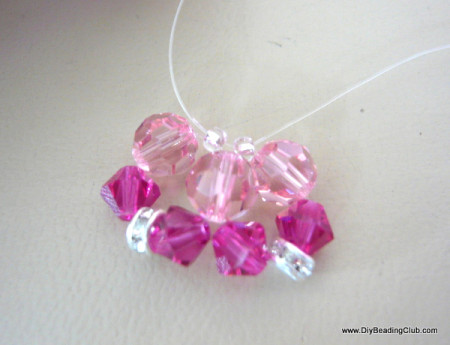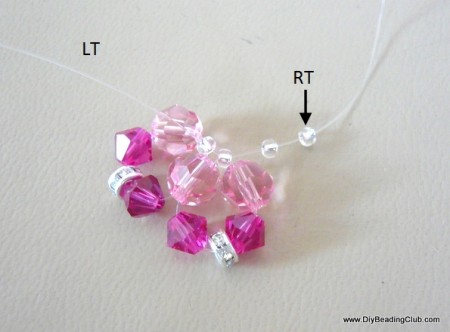 Now the left the tail should go from pink faceted beads strung on it round, element, round, and crossed both tail next strung faceted busine.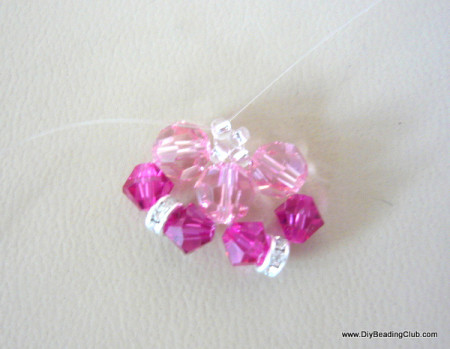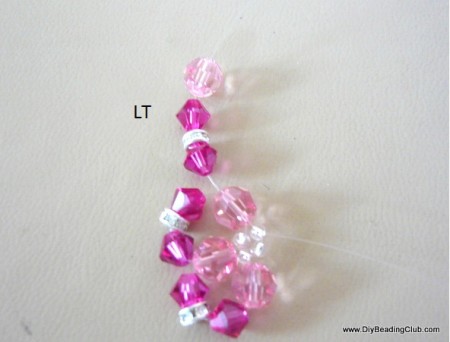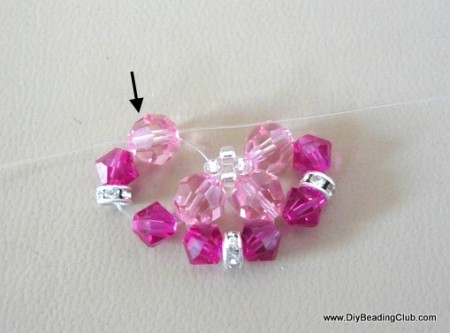 Now the right tail needs to get out of faceted beads on the right side, the left of the beads on the left side. And crossed them in the bicone are strung with the item. So we close the circle and form a flower.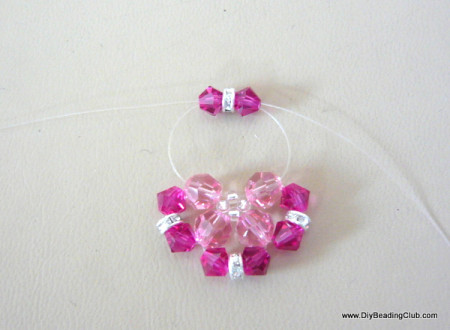 Delayed, for strength you can walk along the outer row of the bicone again.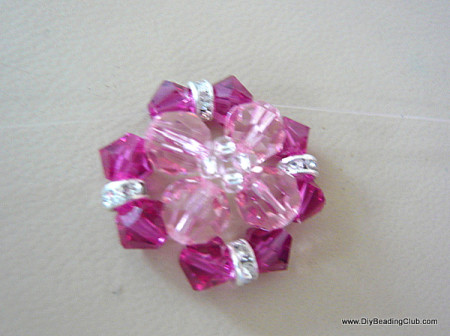 Added to the bottom of the element with the bead droplet. It is not necessary but desirable.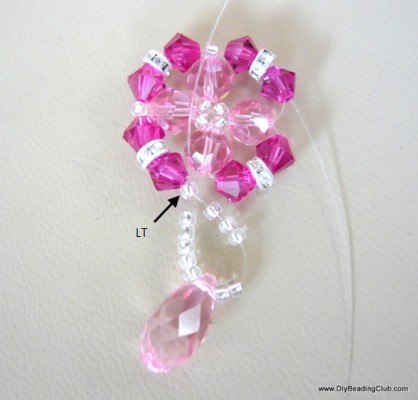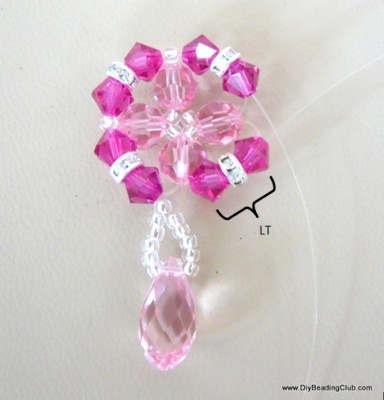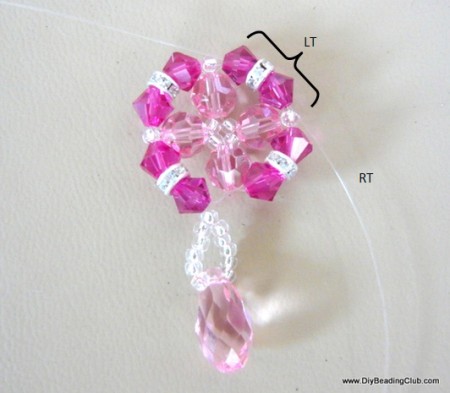 Send the tails through the outer row of bicone to the side as provided on the pattern, and start forming a chain. It's enough to put on each tail at the 3 beads, bicone, another 3 beads and cross them in pink faceted busine. Forming such a three-ring, and 4, depends on the length of necklace you need in the end. Next, take a large instead of small beads faceted bicone, and e is inserted in the center link of our dark bicone. Instead, they just strung on each of the tail with 10 beads. Continue to weave until the necklace reaches the required length.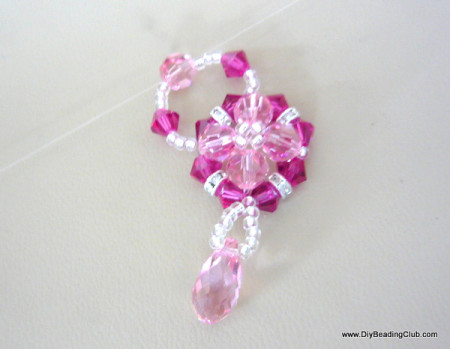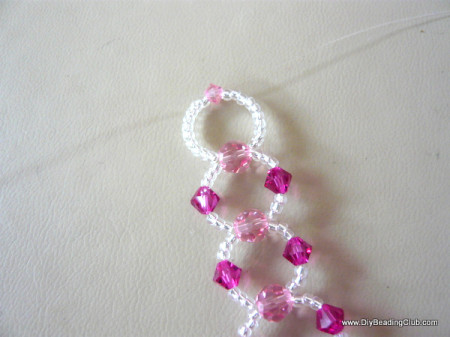 Left to attach the clasp and enjoy the result.