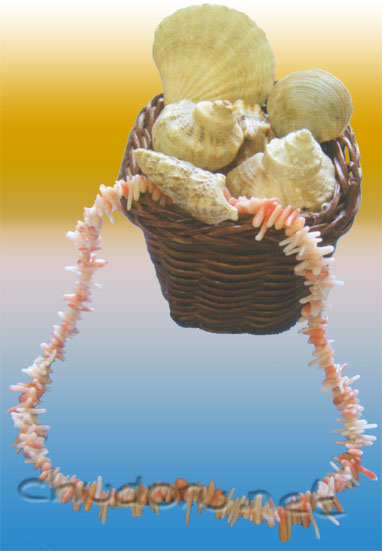 You will need: plastic beads of various shapes "under coral" mixed reddish colors (from bright to pale), fishing line, hook back closure, scissors, pliers.
1. On the fishing line to tie a small knot, attach one half of the clasp.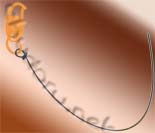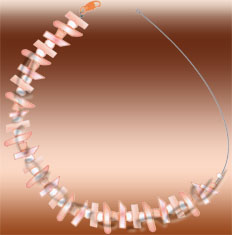 2. Strung chaotically beads along the entire length of the line. To make the second end of the line final knot and snap it inside the second half of the clasp.
Set of beads under the coral can vary, interspersing them with plastic beads — shells, or imitation pearls.
If instead of fishing line to take for stringing rubber thread, the buckle is not required, but, of course, the beads should be of such length that you could in an extended form to put them through the head.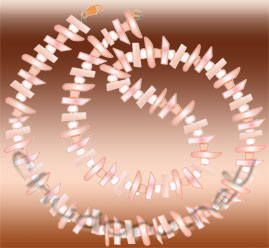 To complicate the scheme of stringing by an additional set of several available processes of different length, directed perpendicular to the main filament. This variant of the beads are spectacular with much open neckline.