The combination of unusual materials sometimes gives a surprising result. For example, we all know that beads were most often strung on a thread or fishing line, woven into various compositions. However, we suggest you to make a necklace from fabric and beads. The latter do not have anywhere to string, well you see for yourself.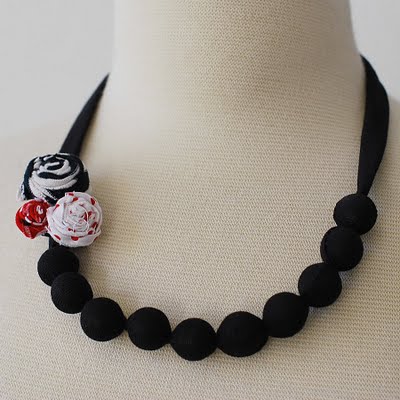 For work, we need fabric, large beads, and a needle and thread. First, take and cut off a strip of cloth. Its width should match the size of the beads, after the fabric folded twice. And the length depends on the desired result, that is, whether you want a long necklace or a shorter one.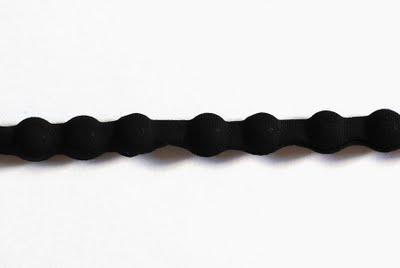 So, a strip of cloth in half and sew to turn out, we get a hollow bar. It sent a prepared large beads. It is best to take hardwood. 10 beads would be sufficient.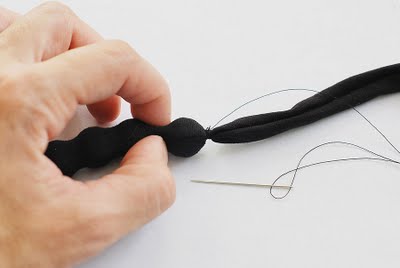 Separate them from each other using a needle and thread. Importantly, the thread was in the tone of the strips of fabric, in this case, it's black.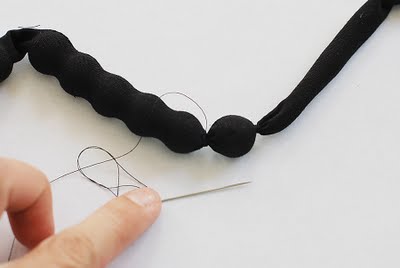 The edges of the strips of cloth neatly folded inside and sewn up. The seam can be seen should not be. Loose ponytails necklace will act as a drawstring.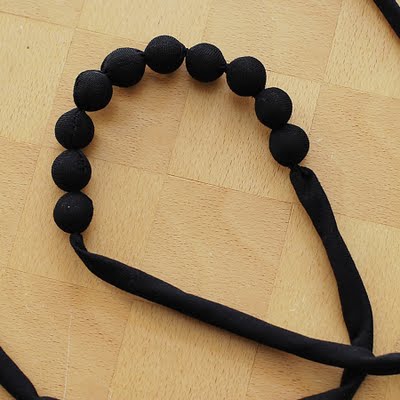 Now of fabric will create several decorative elements of roses. It is also not difficult to do, if you look closely at the pictures you will understand everything.
The edges do not have to sew up particularly neatly, the main thing — cut off the protruding threads, and the fabric is not continued to pour, handle edge special glue.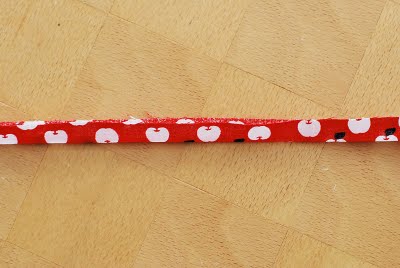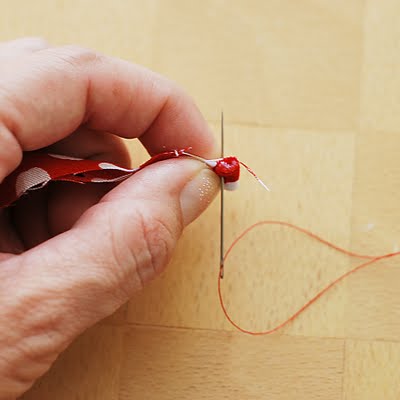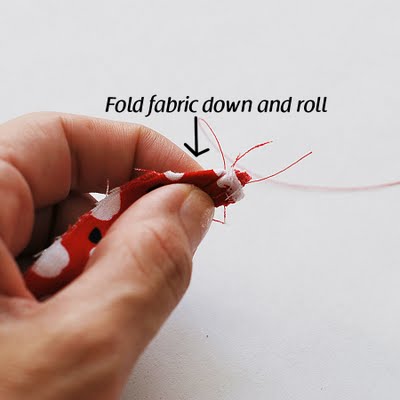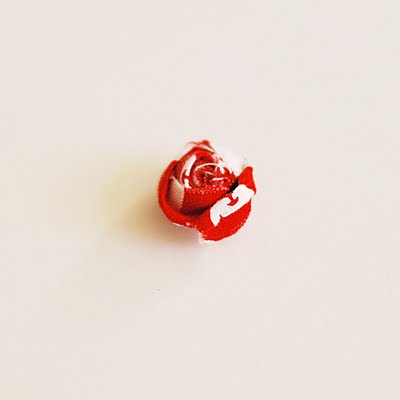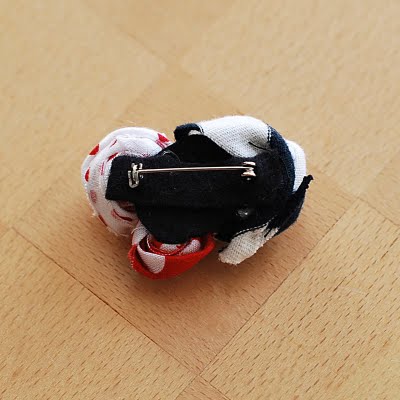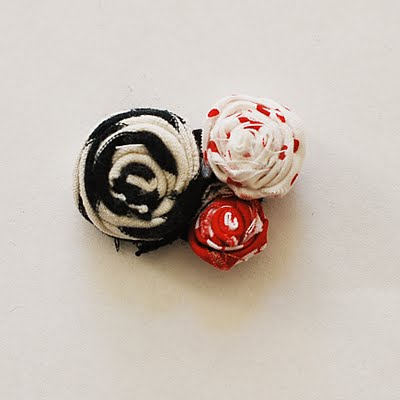 Created attach the flowers to the pin, and you can brag about your new acquisition. By the way, if you don't want a necklace, you can use this same technique to create this headband. Very original, and, most importantly, very unusual. And separately created elements can be used as brooches, if you wear a necklace not in the mood.