This necklace is quite possible to make at home, if find all the necessary materials. Time it will take the minimum, and the result will be just stunning. A necklace of beads will perfectly complement any evening outfit.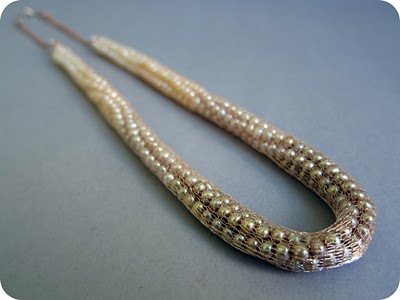 To start, we need a special mesh for decoration of jewelry. This is perhaps the most unusual element of the necklace.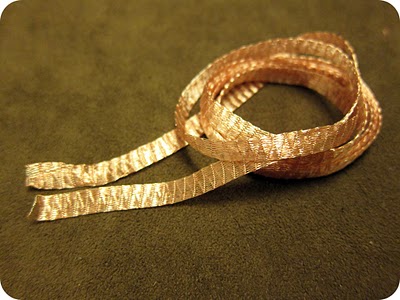 Then we'll need beads. And you have to pick up the palette so that the color flowed smoothly from light to dark. Color, by and large, doesn't matter, so here you are free to do anything. In our case, using beads in a gold palette, as well as the grid itself.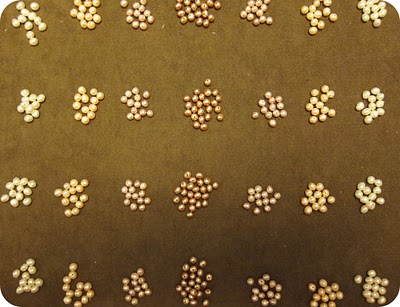 To start, you have to work on Niscemi beads. Create 4 identical low, the white color blends in with the gold, and back to white.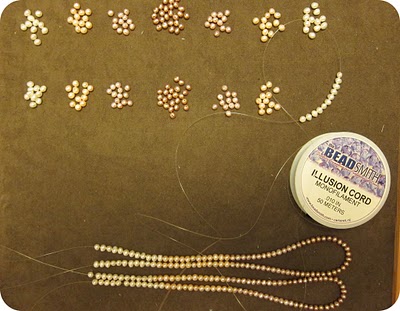 Their length depends on the length and the preferred length of the finished necklace.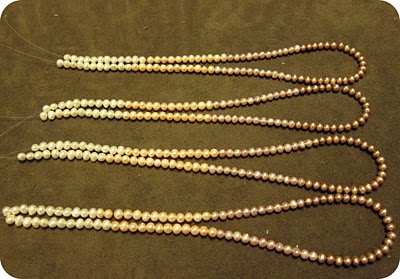 Remember that for each thread with beads should remain a decent segment of monofilament, so to speak. Now take a thick needle and fixed on her tail low, but with only one hand.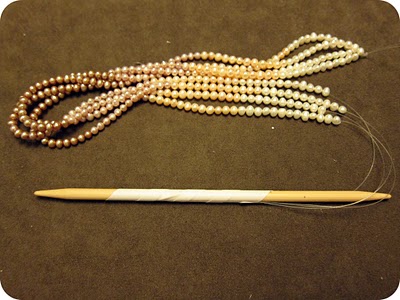 With the help of another wide spokes gently expanding the grid. It should be extremely careful, because the mesh is very easily stretched and take on any form. And in our case, it should be similar to a pipe.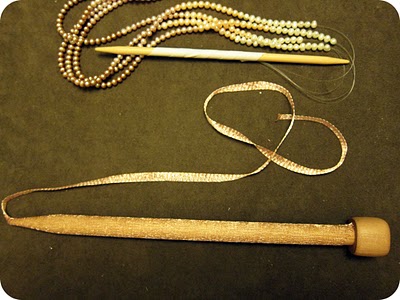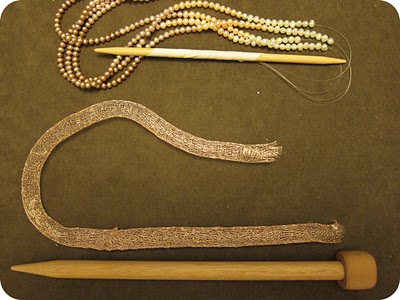 Now insert one end of the spokes attached Nizami of beads in the mesh hole and gently begin to stretch. As a result, all the beads must be inside the grid.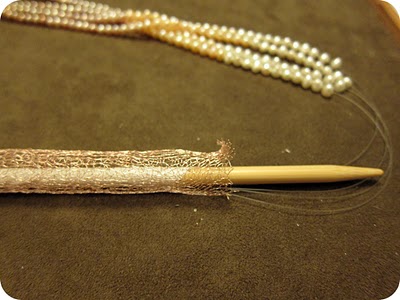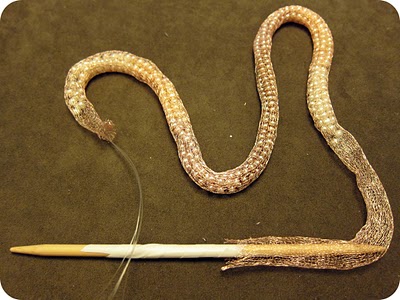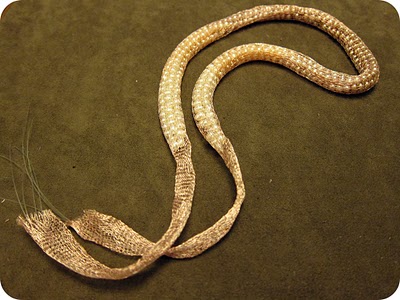 Now the trick is to tie the knot on each side are low, hiding the beads inside the grid and at the same time fixing them.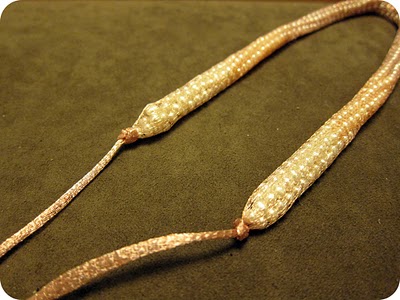 And you only have to hide the ends of the mesh under the clasp and secure it all with glue.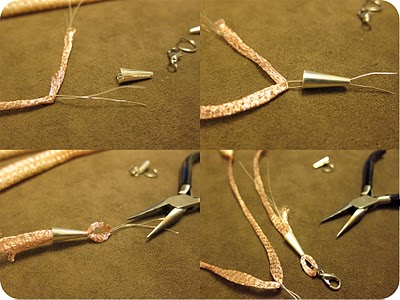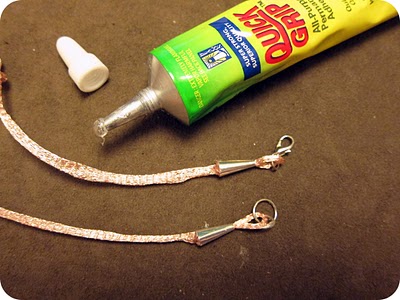 Charm evening necklace ready. As you can see, the time it took not a lot, but it really looks decent and attractive.