To weave these earrings is quite simple, the principle of weaving was observed by us in other articles, so that you will understand is not difficult.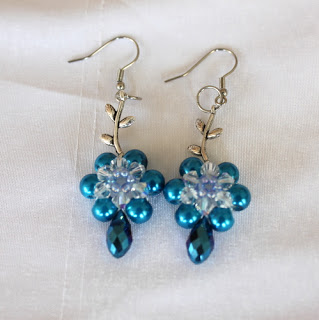 You will need:
Round beads blue
Transparent faceted bicone
The tonal beadwork
Fishing line
Earrings
Next lay out everything we will need, and begin to create.
To begin, we will form a circle of 6 beads. It needs to be the center of our section of the line.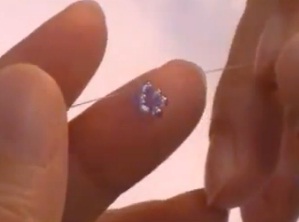 Later in the course of going and bicone beads. Strung for a right tail one transparent bicone, and one blue bead. Please note that the left tail should be through the bead from the right (this is important).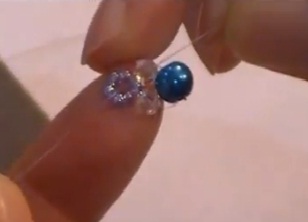 Now cross both of the tail in another one strung the beads. This is the first segment of our circle, which will act as the main element.
Then everything goes according to the familiar nm scenario, we remind those who have not seen this technique in our previous articles. Again, the left tail goes through the bead to the weaving went through a step.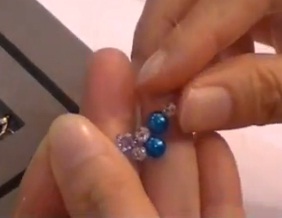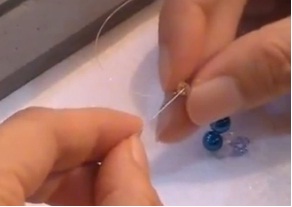 String the right tail bead, and again crossed both tail strung the next round. And so step by step, until you reach 6 segments, and the circle will not close. Closes his big round bead.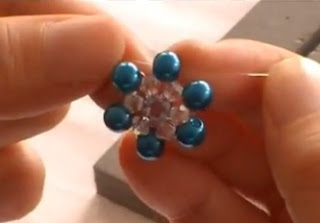 Central fragment of earrings is ready, it remains only to add a few details. Namely, to attach the decorative element to which will be attached shvenzy, or add a small beaded bead. It is also possible to attach the enclosure.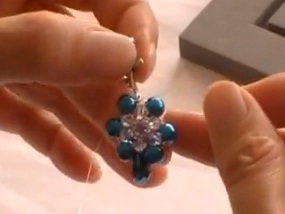 To shackle looked more interesting, at the very bottom, between the beads, you can attach a bead in the form of droplets (faceted or smooth). But it is not necessary, in principle, the earrings are already ready, it is possible to wear them with pleasure. The main thing that you liked, and earrings to fit the colours to your outfit. And everything else you can add or subtract according to your taste.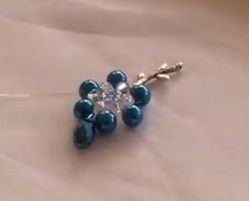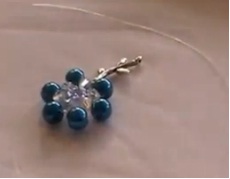 Tags: round, Spin, simple earrings