Horse — an animal not only wise, but also very beautiful. No wonder her image is often used in jewelry. And if you want to do here are some great beaded earrings in the shape of a silhouette of a horse's head, then welcome to our master class, where you'll find step-by-step description of the work.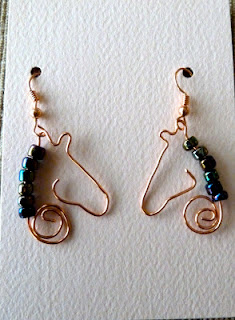 Materials you will need:
Copper wire, not too thick;
Beads of any color that can be strung on the wire;
Earrings;
And tools for working with wire round nose pliers or bent nose pliers;
Cut two pieces of wire the same length.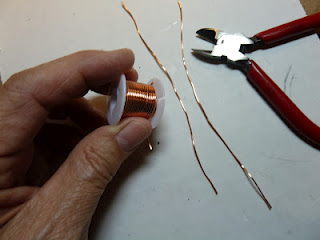 In our case, it is about 13 inches. Formed one of the sides of the segment of the spiral.
Better this case use the pliers, then curl will be more accurate and smooth.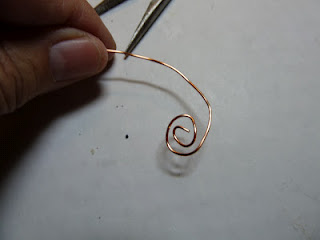 Now strung on the straight end of the wire 6 beads. Curls should fit snugly to them that they fled and stood straight.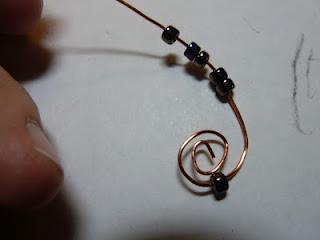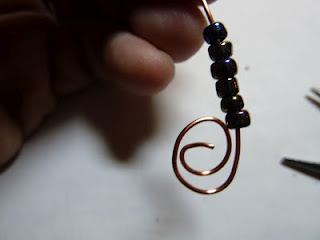 Immediately after the beads are starting to form ears of the horse. This is done by means of a pliers with a thin nose. Try to do everything carefully.
Then begin to give the wire the shape of a horse muzzle. If the length of wire was too long, no problem. The excess can be trimmed.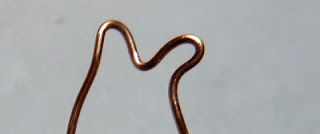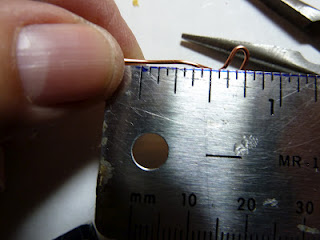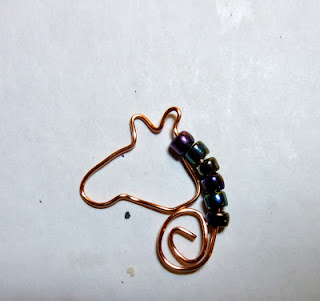 Now take the enclosure copper color and fasten it on one of the ears of our faces. And all ready one earring in the shape of a horse muzzle.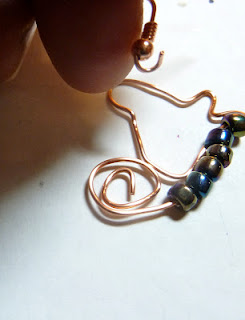 Left, guided by the description above, to make a second exactly the same. And in addition to it, you can make a third face to make it as a pendant. And then you'll have a cute set. Beads you can use any color, it's mane of the horse, so the colours to your liking.
Wear the set with pleasure. Right now there are already really warm days, and the kit can be updated with a walk with friends in the city.