Wire is a versatile material that allows you to create really unique jewelry. Even without the additional materials in the form of beads or beads. But in combination with them, jewellery acquires a special chic. As an example, we present you a master class how to make earrings from beads and wire.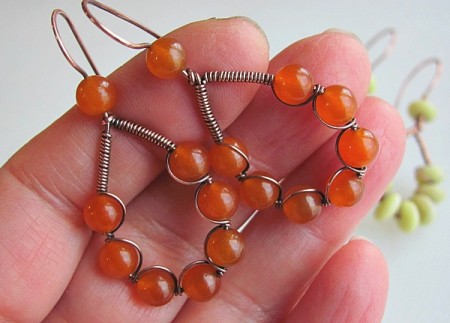 So, for work, we need wire, sufficiently rigid, it is good to keep in shape, and soft, that was easy to tighten and beads of any color and shape and tools.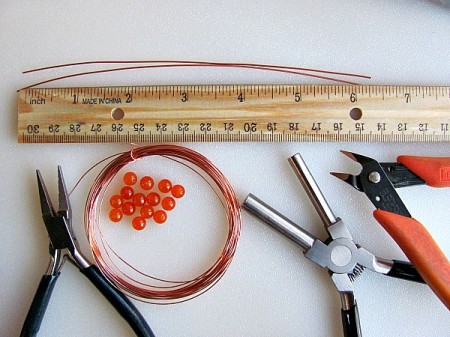 Take a thick wire and straighten it. Now we take our softer material, and starting to cheat, digressing a little from the edge. 14-16 wraps will be sufficient. The wire is not cut, we'll need it next.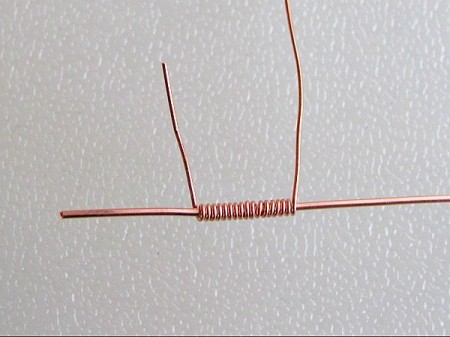 Strung in our skeleton bead and fine wire hold on it, and then do one and a half turns around the bases. So our bead will be fixed.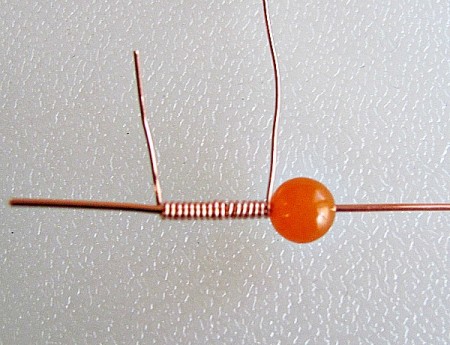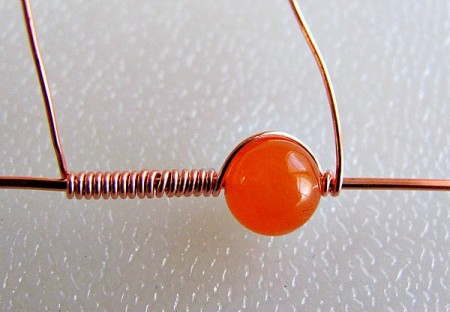 Fixed so the 7 beads on the other side bases do the same from 14 to 16 turns depending on how many were made in the beginning.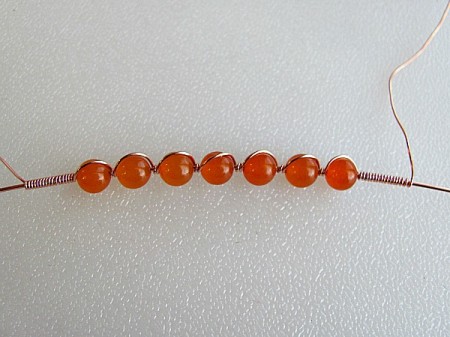 Thin wire carefully cut. We put our wire with beads, and one end, which is a very short, wrap them around a second longer.
Now carefully using the hammer well treated in the place where the wire was cut. To later she didn't cling to clothing and do not scratch the skin.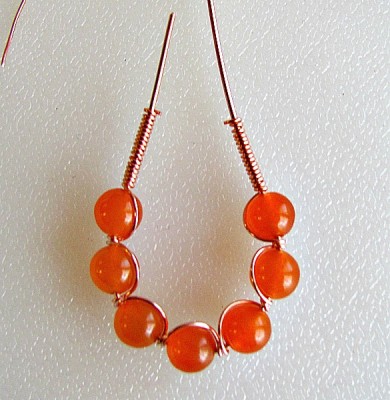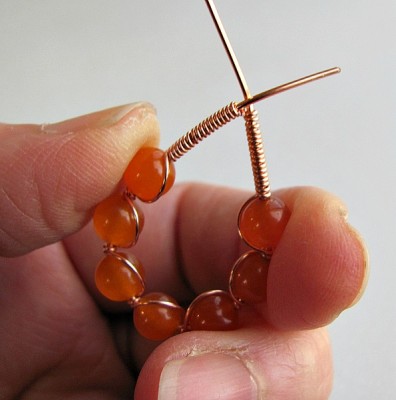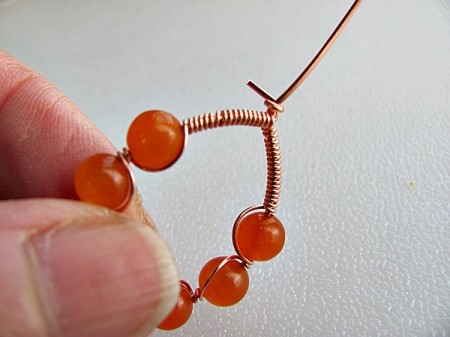 On the remaining wire tail again strung a bead and bending the wire in the form of earrings. Don't forget to bend the end of the wire as shown in the pictures. So the earring will be easier to wear. Left sanded the sharp corner of the wire on swense not to scratch the delicate skin of the ear.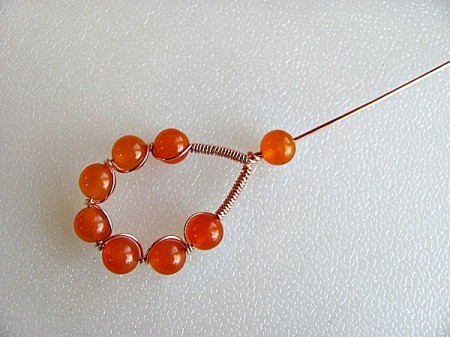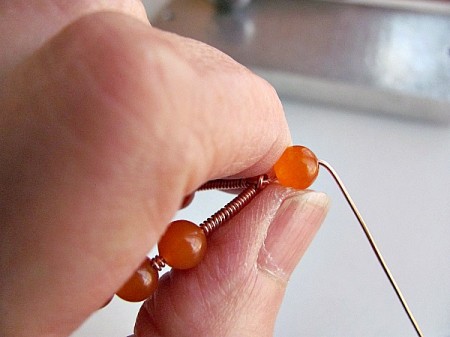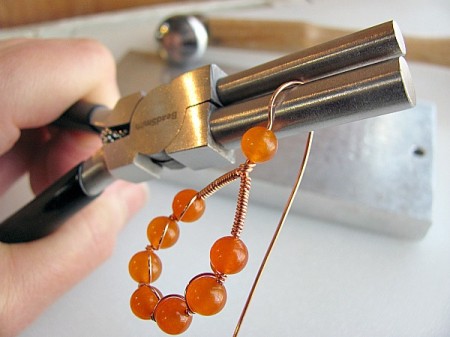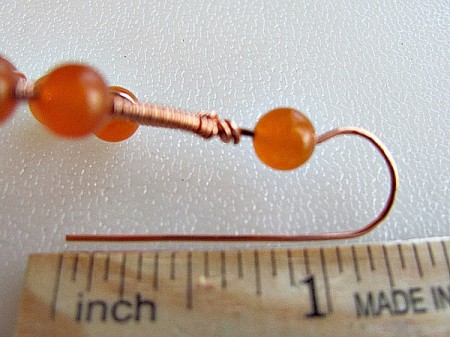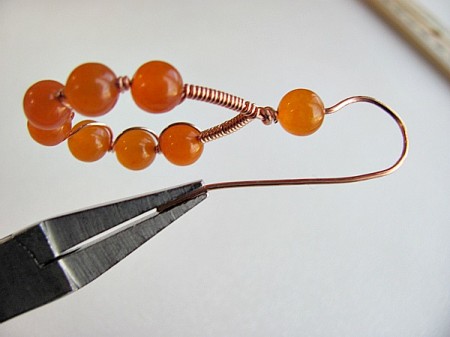 One earring is ready, you can do the second. By the way, using beads of various shapes, you can create a unique decoration. The principle of the Assembly of these earrings will still be the same, but because of the variety of textures, they will look and look different.