The new year has passed, but we offer you the idea that you can use for the next fun holiday.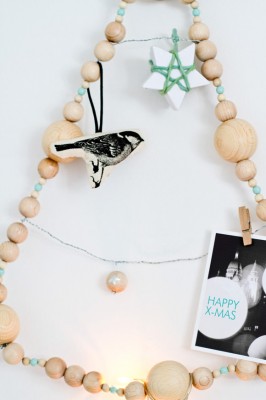 You will need different-sized wooden beads – from small to very large. This varied texture will only add to your very simple crafts charm. By the way, this tree is suitable for those who does not like the house and pine trees and saving nature, thereby giving an example to his children.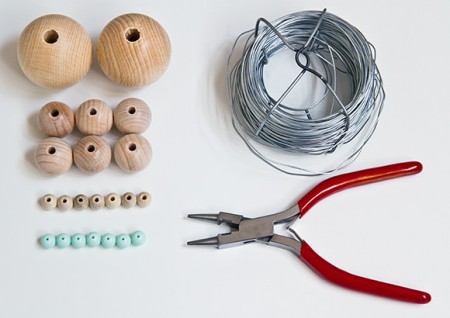 The principle of forming a wall-mounted Christmas trees made from beads are so simple that the work can attract kids of almost any age.
In addition to beads you will need pliers and wire.
Cut the wire long enough to cut (the size of your future jewelry), and begin to string the beads. Alternate them so that you get low high to low and Vice versa.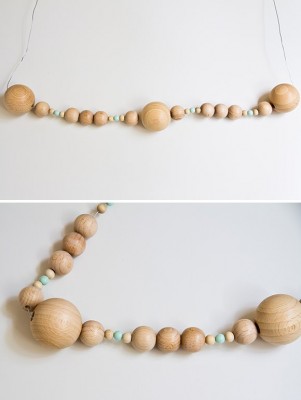 Along the way, come this all the shape of Christmas trees. To the top (tapered) did well, we dragged it with a twisted wire tail. Obtained a small bridge. He told us then be useful in order to decorate the product.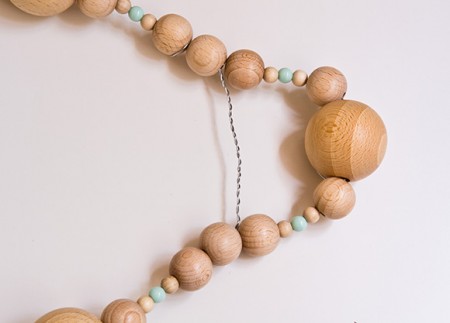 In General, the work is almost finished. Remained in the upper part to form a loop, to make the Christmas tree could be hung on the wall. And another bridge at the bottom of the product to be able to hang more decorations.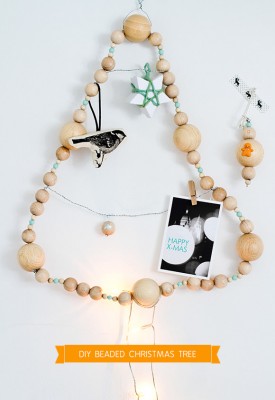 After the product will take its place, can be taken for its decoration. In this case, whatever you have available – children's drawings, photos, small and light toys. On this tree you can hang even a holiday card with congratulations, no matter it is purchased or made by hand. This decoration will be very important on the eve of the new year holiday. Besides, it is easy to remove and stash until next year, after the holidays come to its logical conclusion.