The question "what to give" is probably one of the most urgent. You always want to gift someone close with something unique, beautiful, and hand made. And here begins the painful search for a suitable option that is not too difficult, and at the same time beautiful. I think such a simple souvenir will force everyone, especially novice masters.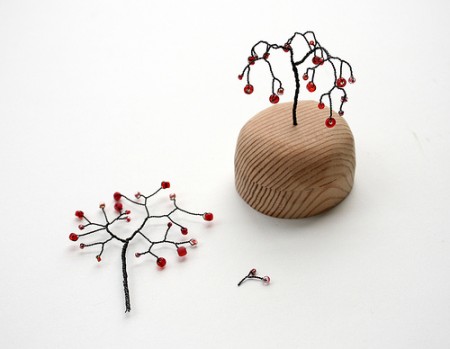 You will need wire, red beads, pliers, and wooden stand. By the way, the last item can be anything, even a stone, if it comes to that.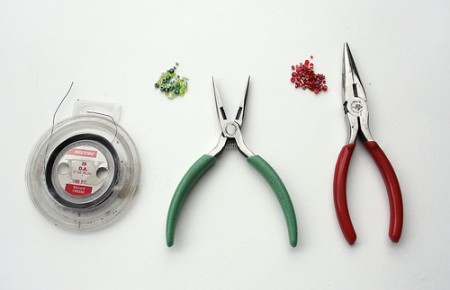 Cut your wire into 5 equal segments. Their length depends on the height of the future tree. But since we now create a small souvenir that will last segments are slightly longer in length 15 cm. For larger options, of course, the segments will be longer.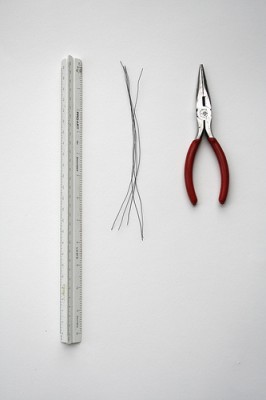 Bend the wire in half, but do not bend, otherwise the whole idea will be spoiled.
Now you need to string into segments (already bent) for a few beads, from 3 to 5 will be enough.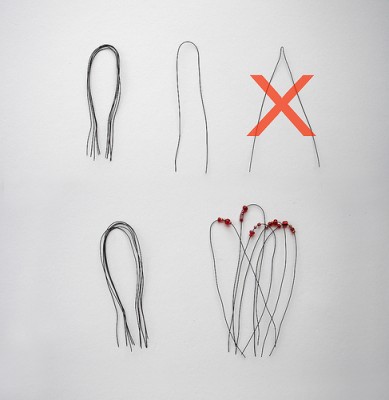 Now begin to twist the segments between them, turning part of the wire common to all branches of the trunk. Naturally, it is better to do it with the help of pliers.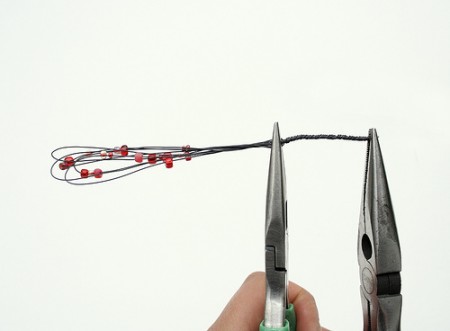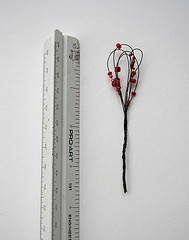 Further work based on this principle – separating the beads that are generated for each separate bent piece of wire a few branches, the number of strung beads. Again, doing it with a wire twist pliers.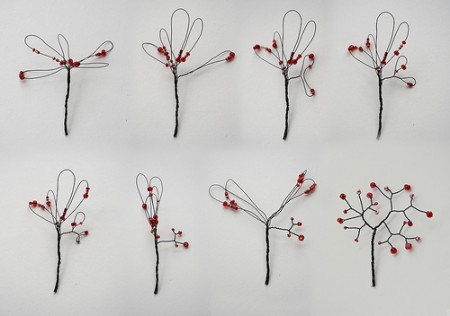 In the result you will get here is an interesting tree that were only mounted on the chosen stand. Then you can give the branches a different form. For example, slightly bend their beads down to the shape of the tree resembled a willow.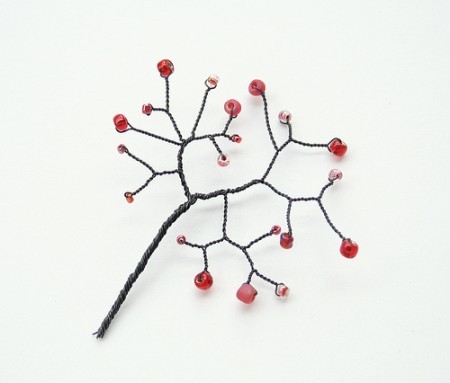 Like and not difficult option, but at the same time very attractive. Just what you need for a gift.