We have already mentioned about how to knit jewelry with beads knitting, and work a bead a rope with a hook. This knitted necklace from beads is slightly different from what we discussed before. But, this does not mean that more difficult. In fact, to tie this petite decoration is simple and you will be able to see this, looking below instructions.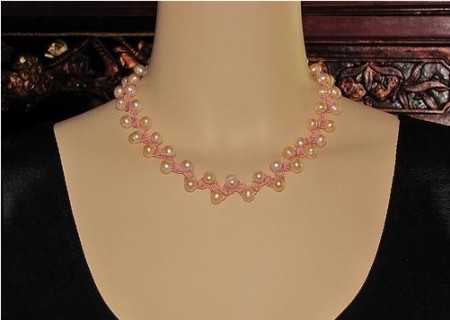 For work, we need a thin cotton thread is best for this purpose suitable iris. In our case, the master chose the purple color thread. And in addition we will need pearl beads and a crochet hook with a thin thread.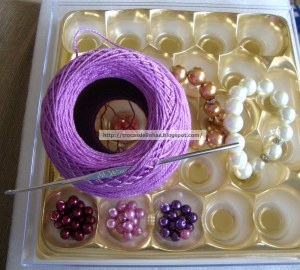 The work begins with the fact that on a thread strung pearl beads.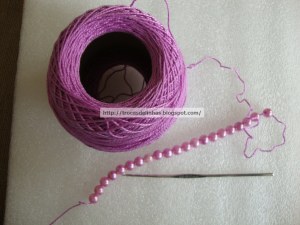 And pushed until the side. Begin to knit with loops a small chain, which later will form a loop for the clasp of the necklace. For it is enough for us and 8 loops.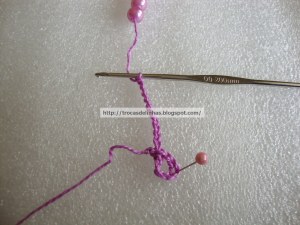 After the circle loop is closed, you must still knit into a chain of 10 loops. And then shake the beads closer, exactly one of them, the first one.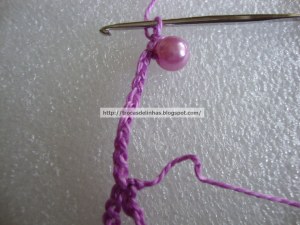 Are finished another air loop, but with a bead, and then begins the most fascinating. Make one yo on the hook and begin to pull the thread. For those who know how to crochet, everything will be immediately clear when they look at the picture.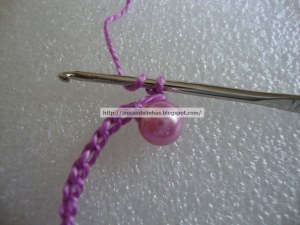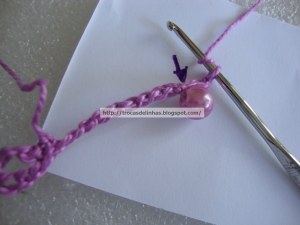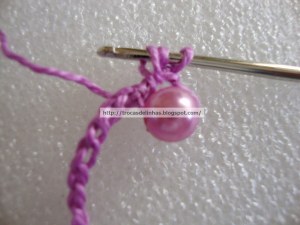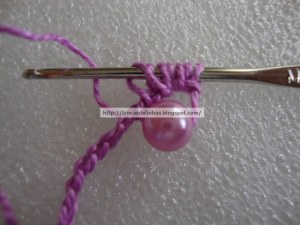 Most of these nacidos on the hook should be 7. And once they are ready, we take, and all of them are finished one loop. We have formed the first row of the necklace.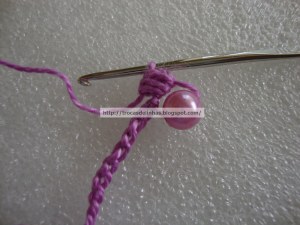 The second row is also performed, that is, move a bead, make a loop of air along with it and start doing nakey on the hook, which then provegam all together.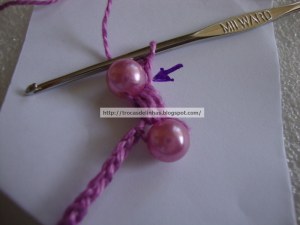 The main thing here is not to tighten the thread, otherwise it will get too ugly and thick.
And so continue until, until you run out of beads, or a necklace reaches the required length. Then purl another 10 loops, and fasten on the end a bead, which will become the second side of the clasp of the necklace.